About this time last year, I took you on a Christmas house tour ... there was mine,
my sister Spring's and my sister Courtney's. But I do have another sister, Leslie, who missed the house
tour last year, so I decided to feature her home on my blog this year.
I absolutely love the way Leslie decorates. She is our family's own Martha Stewart. If Leslie is in charge of an event, you know it will be beautiful. She is a wedding coordinator by trade (among other things), and every wedding is as beautiful as the next. (You might want to peek at the one I posted about
here
... just in case you missed it.)
Even as you approach her front door, I think her porch is adorable and inviting ....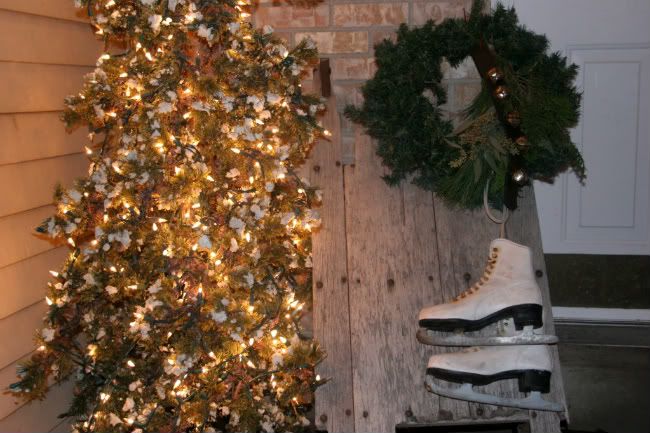 You never know what Leslie's living room tree will look like on any given year ... but it is always stunning!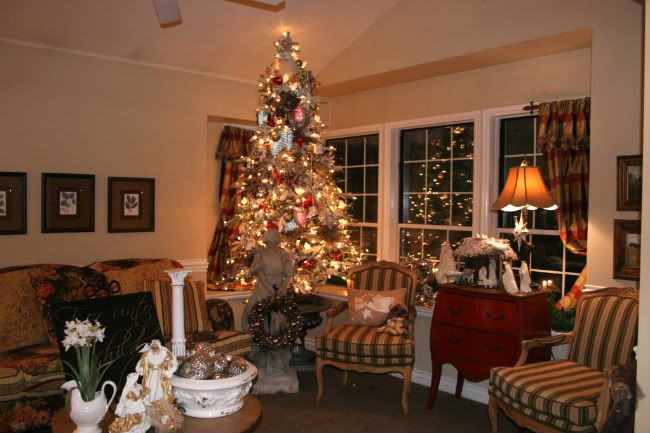 There is a peaceful feeling in her living room too ... this is where she displays most of her nativity collection.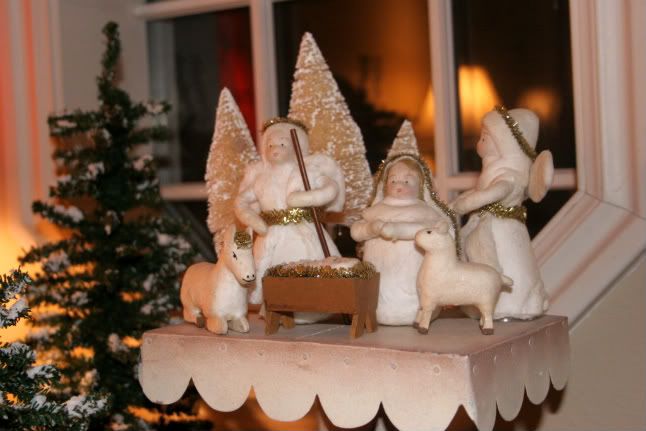 Her family room is more of a Country French/Nordic theme ... (well, that is what I would call it anyway.)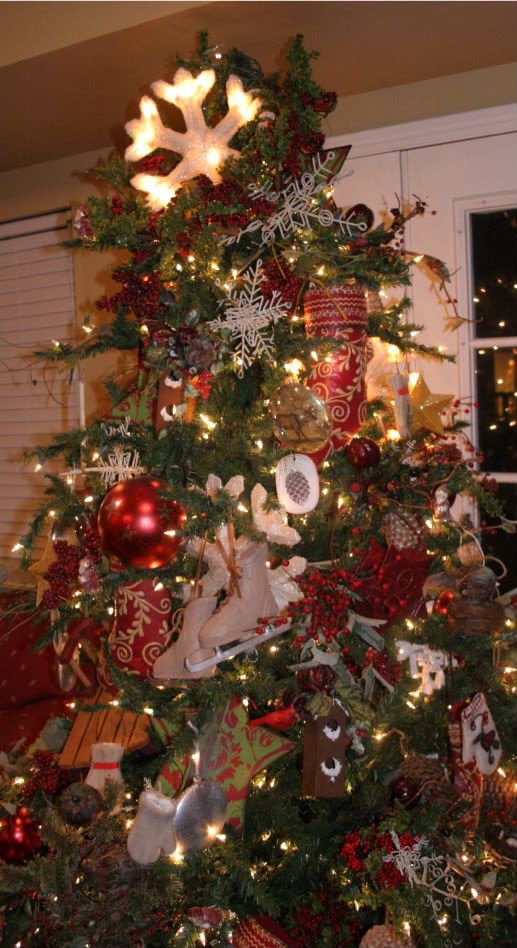 And in her kitchen above her cabinets is a display of cute wintery white things ... LOVE.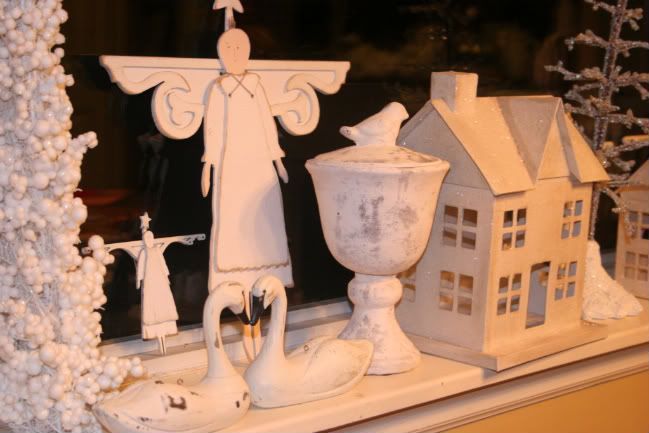 And if you aren't too tired of seeing Christmas houses yet, you can see last year's houses ...