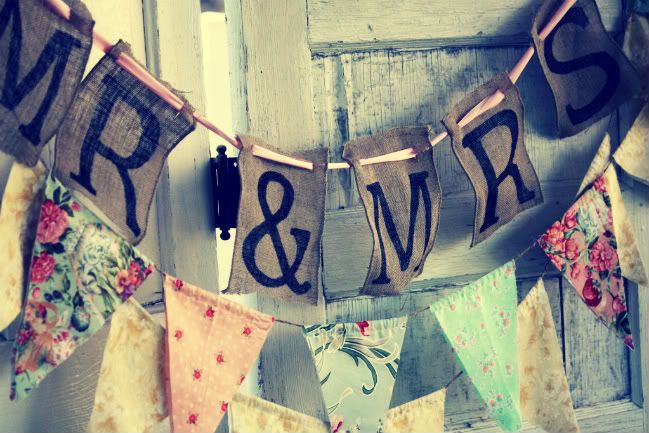 I am not sure if I have ever mentioned that my sister, Leslie, is a wedding coordinator ... she is.
And she is very good at what she does. Leslie has done lots and lots of weddings over the years, all different, and each one is just as beautiful as the others. (She sort of never ceases to amaze me with her talent.)
This past Friday, Leslie did a wedding for her good friend Mary's daughter, Jessica. It was a beautiful, warm, sunny day and the reception was held in their backyard. I was talking to Mary before the reception began and complimenting her on her gorgeous new home. They have only lived there for the past eight months but you would never know it by how settled they were and by how spectacular their yard was. Mary told me that she had designed the yard to be a "wedding reception" yard .... I think I would hire Mary to come and plan
my
"reception" yard - it was
SO
incredible.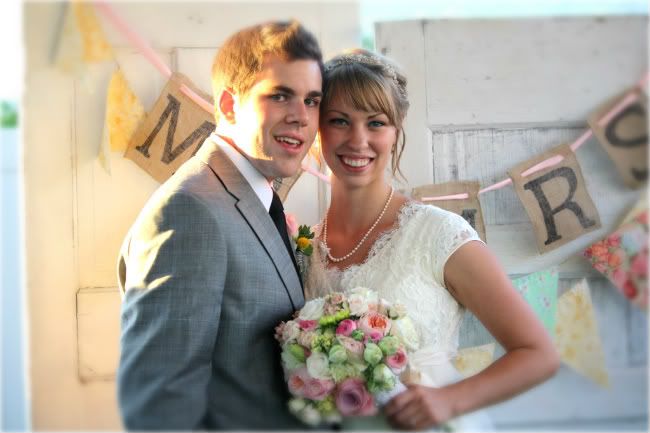 I LOVED how the cakes were displayed ...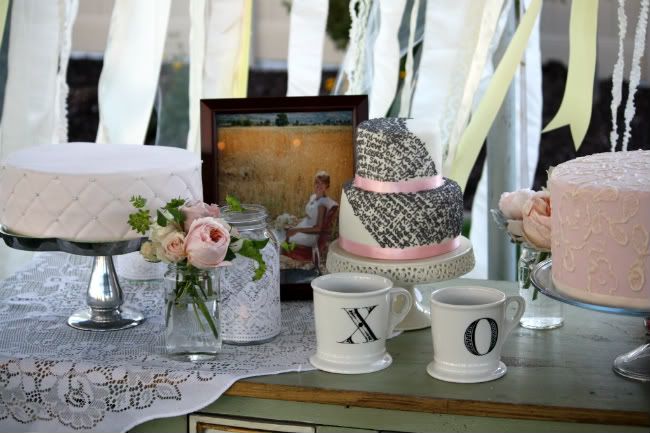 Here's a closer look ...
The candy jars were beautiful ...
A closer look ...
There was a table set up for guests to write some advice or marriage tips for the couple ...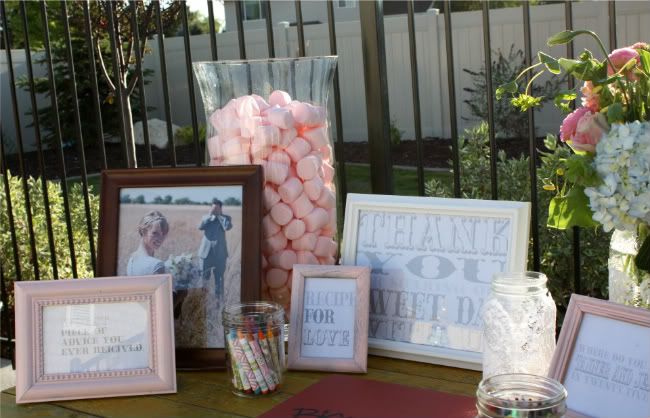 The guest book table ...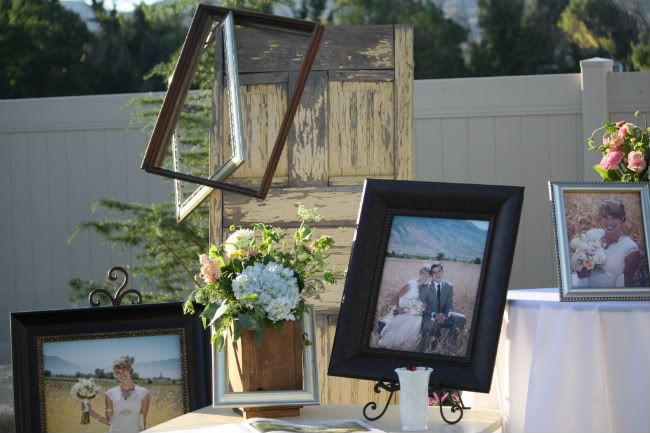 Mary had her mother's wedding dress on display too. Pale pink ... how precious is that?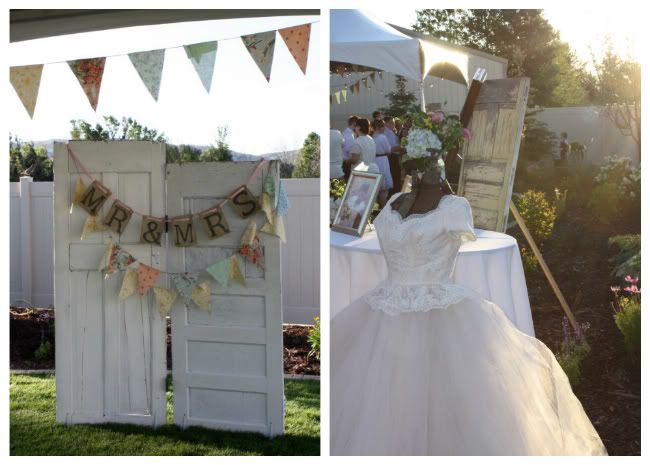 I am crazy about this picture of Jessica. Her dress looks so "Anthropologie" to me ... loved it!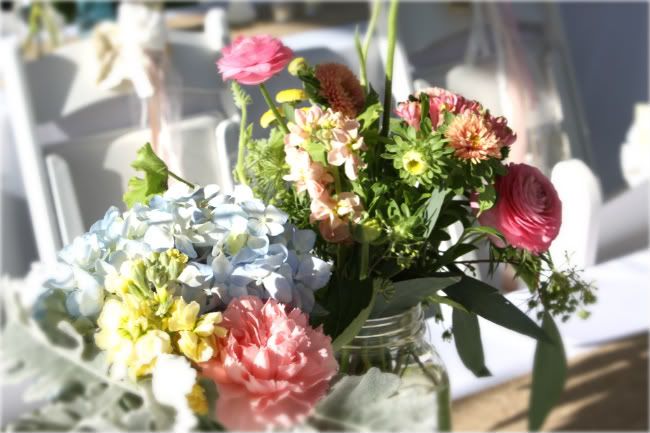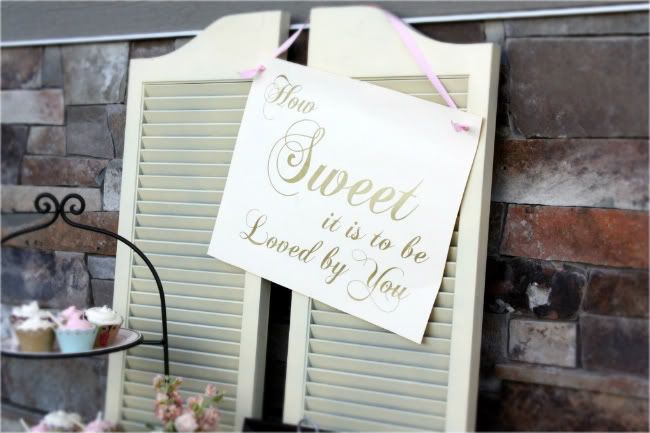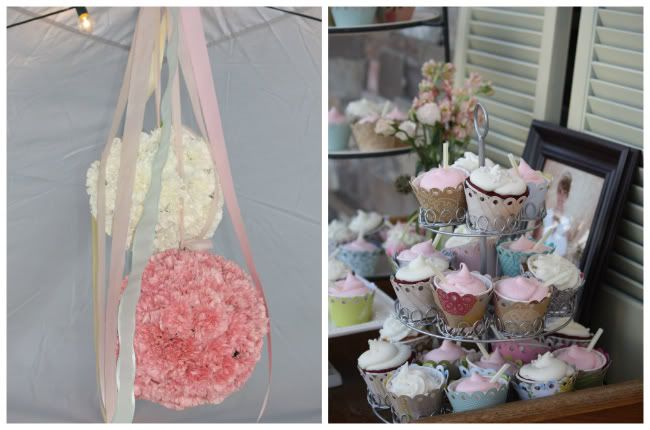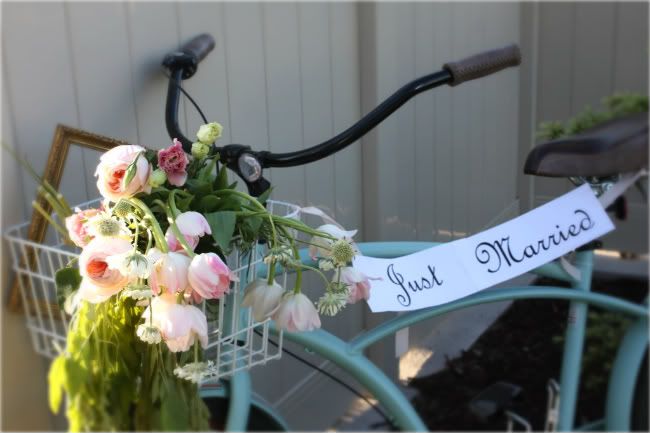 Congratulations to the newlyweds ...
to Kevin and Mary on their daughter's wedding ...
and to Leslie, for another job well done my sista'!