Last year I mentioned how much Pottery Barn had inspired me to switch up my
Christmas decor just a little bit ... this year, it is just as inspiring. I think I have been to the Pottery Barn store at least six times so far this season. (And it isn't even that convenient to my house.) I think I could just move in and be really content.
I always look forward to getting their Christmas catalog too. There are SO many ideas on those pages - it is just earthy and pretty. Last year after visiting their store in Salt Lake, I put the garland on my stairs without any decorations on it. I added some boxwood (which is all over PB) to my (really old) evergreen garland, white lights, and that was it. Same for this year, and I am loving it. Haley walked into the house the other night and said, "Oh I just love our garland on the stairs!" Nothing like greenery and lights to make your house feel festive and Christmasy!
I walked over to the Pottery Barn Kids store too and was
dying
at how cute their window displays were.
(these kids! these toys!)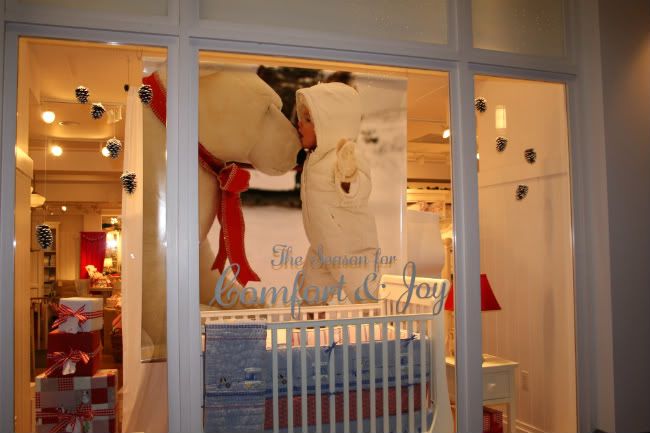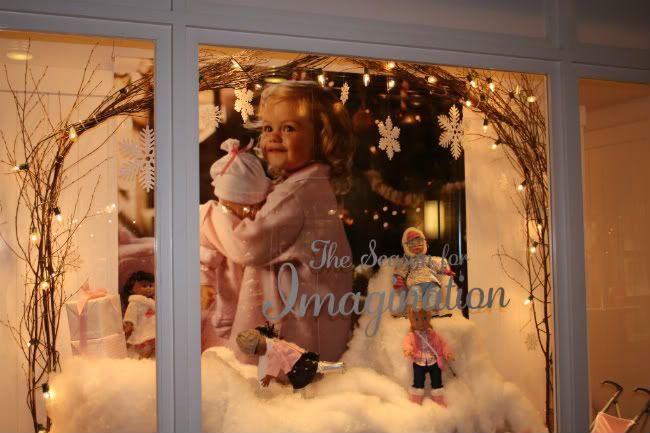 One of these days I decided that I need to ask Santa for some Christmas bedding. I know it's a little impractical, but I have been eye balling this set for a few years now. I am
C.R.A.Z.Y.
about it!