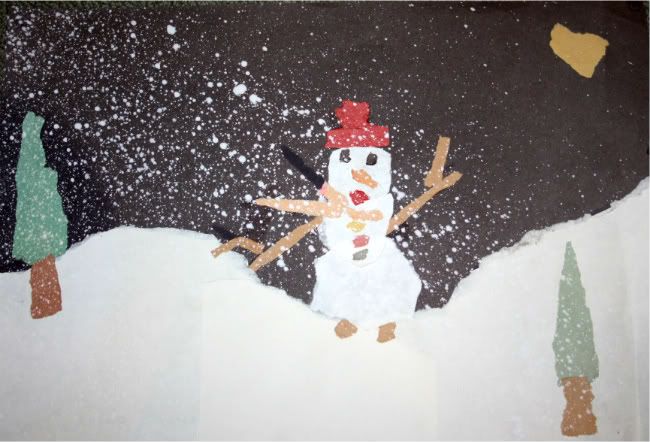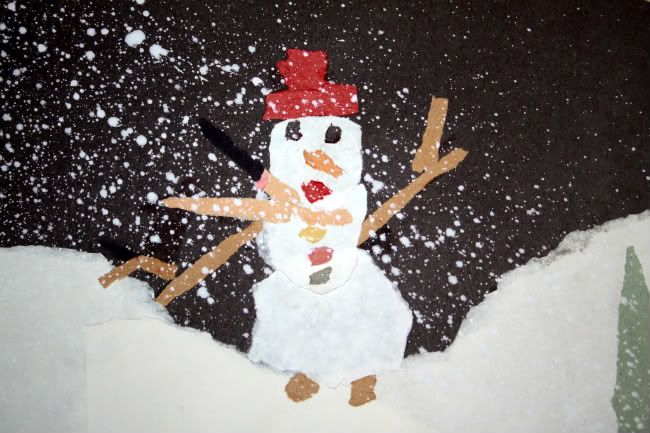 I just LOVE all of the cute little pictures and crafts that come home with your kids from
elementary school around holidays. Especially at Christmas. (I have at least three burlap banners with wreaths made out of little hand prints.) Sadly, those days for me are long gone, but as I was organizing my office recently, I came across this picture Chloe made out of torn construction paper. I did a blog post a while back where I shared an organizing tip about this very subject.
The "experts" suggest that instead of hanging on to all of those projects, that you don't know quite what to do with or how to store, take a picture instead. It's much more manageable and the memory is kept. So before the colors completely faded on this adorable little snowman, I captured it's cuteness on
film.
Oh, and speaking of snowmen .....