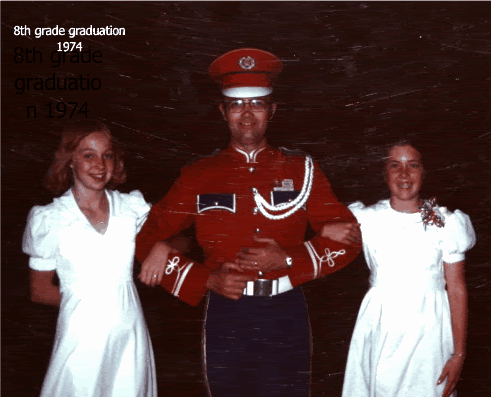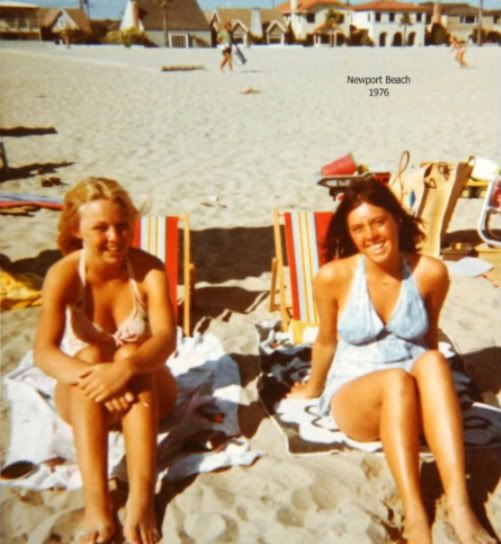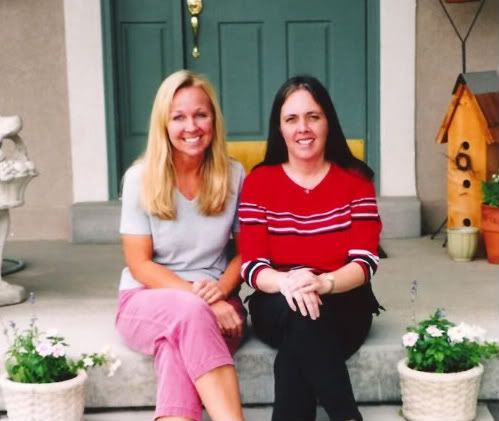 I first met Delanie when we were in the 6th grade.
She and her family moved to town just in time to start a new junior high school. Having had 5 children of my own go through 6th grade (and all of middle school, for that matter), that isn't the easiest time for a kid in school. My mother has always maintained that if every child could have at least one close friend growing up, they would
make it through
. I feel extremely fortunate to have had several close friends, and Delanie is one of my closest.
What I remember the most about Delanie in the 6th grade, was that she carried a purse to school and wore it with the strap across her chest (I can only presume that is so it wouldn't fall off during recess). I think she was the only one who ever brought a purse to school in junior high school, but her mother was very sophisticated, and maybe that was what girls did at her old school.
Delanie only had one brother so she was always happy to have me come over. I, on the other hand, had an older sister, a younger brother, and two younger sisters - so I was always happy to come over!
Delanie's mom had a house keeper named, Vida, who didn't speak much English but was always as cute and cheerful as she could be as she folded laundry, dusted and vacuumed. Delanie had given strict instructions to her mother that Vida was NOT to clean her bedroom. Delanie was (and is) very particular about her things and didn't want to take the chance that Vida might mess anything up.
I used to love to play "stylist" for Delanie and do her hair and make-up. We both loved babies so almost every weekend, she and I had babysitting jobs. When we were about 14 or 15, we decided that one summer we were going to offer a play group for moms to bring their kids to for a couple of hours a day, three days a week. That was a big hit ... a ton of work, but we couldn't get enough of those little ones.
One day, we decided to take them on a field trip to the
Arboritum
in Arcadia. (That is where they used to film the show,
Fantasy Island.
) We didn't drive, so my dad volunteered - or was just willing to give in to our pleas - to drive us to and from our little day trip. I think every last one of the kids on the "rolls" showed up that day and we fit 15 of us into our station wagon. We had those kids packed like little sardines in the back of that car - we laughed out loud at how they all looked with their legs interlocking. (I can't remember now if they had fun or not ...)
If it weren't for Delanie, I don't know if I would have passed a math class in high school. She was one of those kids who were kind of at
genius
status. She always got straight A's in school, was the teacher's pet, and didn't miss one day of high school. She went on to graduate as the valedictorian of her class in college, and then went on to graduate with honors from her nursing program. I will forever give Delanie accolades for her brilliance!
Delanie is one of those people you call your "backdoor guests." She is casual, down to earth, unassuming, and makes everyone around her feel comfortable. She visited my sister-in-law, Kim's house once, and was so complimentary about her home, Kim said, "Please come back anytime! You are always welcome."
And you, Delanie, my friend, are always welcome at mine .... Happy Birthday! I love you.