I had a chubby cheeked little jammied up Christmas cherub come over the other night.
She wanted to help me decorate the tree ... and she did.
She piled lots of silver balls on branches of the tree.
As I was trying to take pictures of it, Libby said, "No pictures Grammie."
Not until she was finished, that is. She was quite proud of herself when she had placed all of those balls on the tree. And
then
she wanted pictures taken!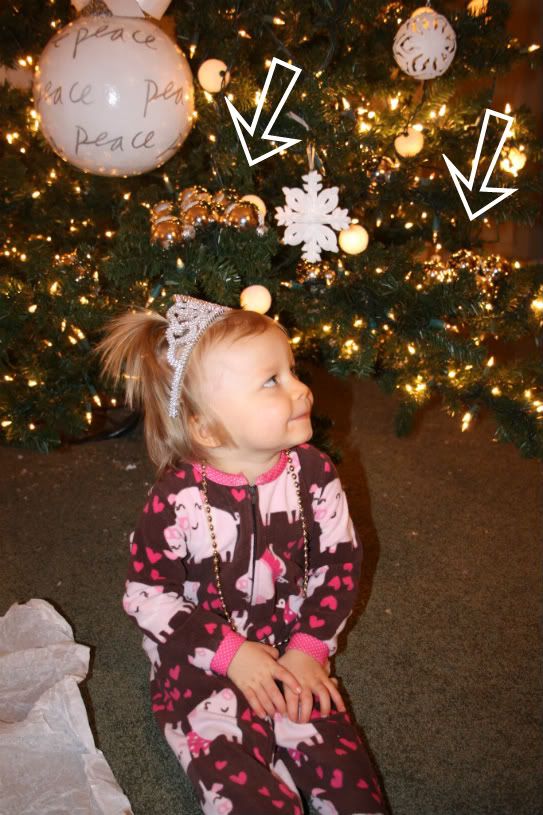 (My decorating is still a work in progress. I want to be done already.)