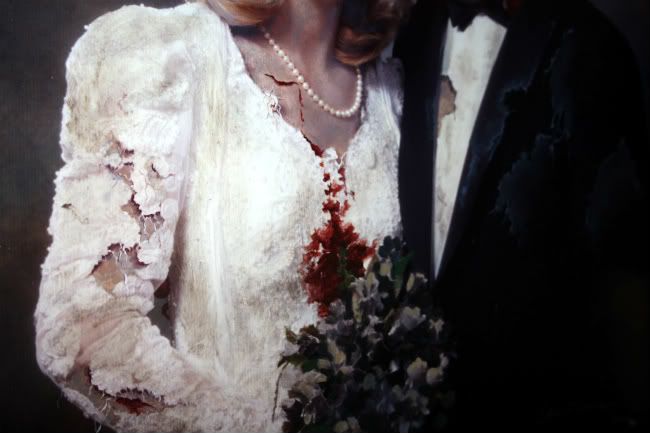 When I was clearing out the storage room in my basement last year,
I came across my wedding portrait that had been in a box ever since we had moved to Utah from California. I looked at it and thought,
what in the world am I going to do with this?
And then I had a brilliant idea ... at least I thought it was brilliant. I wanted to have us painted into Zombies. Since I am divorced, I knew I would not be hanging that wedding portrait up again the way it was, but since I am a
little
into
Halloween, I thought it was a great idea. (One of my girls said, "Mom, that is epic!")
I talked to an artist friend of mine about doing it for me. He currently makes his living painting portraits of fallen soldiers so I knew I couldn't just ask him to do it for nothing. I told him my idea was to just dirty up our clothes, grey up our faces with dark circles around our eyes and make our cheeks look sunken. He could maybe make my ex's eyes red ... easy peasy. But when Layne got to thinking about it he said, "I know once I get started, I won't be able to stop. I could spend a day and a half on it and I really can't take that kind of time." He said, "Maybe I can just do a little bit this year and then little bit more next year. It can be a work in progress."
Well ... we worked out a trade. He finished it all in the next few days. It is my new favorite Halloween decoration. (He did change my ex enough that it doesn't look like him anymore ... phew.)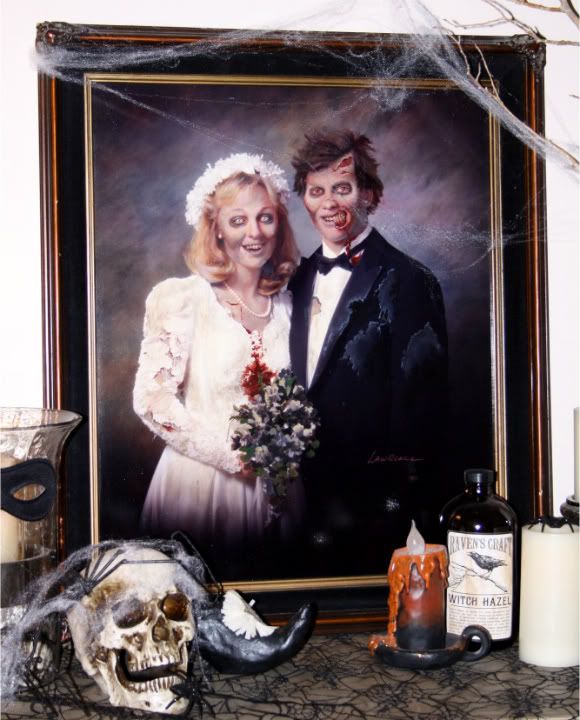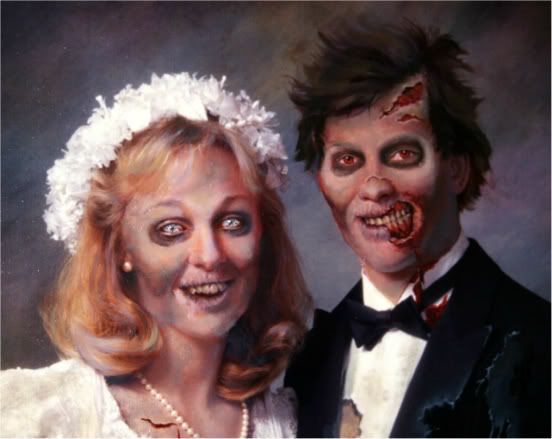 Kay, I know it is a little gruesome, but "epic" none the less. I LOVE it. It gets a really great response hanging right there in my entry way too. And I think whether you are divorced or not ... it is pretty classic for Halloween. Layne said his kids want him to paint them all as Zombies in a family portrait now.

When my kids were little I didn't even have a hint of anything spooky or scary at our house. Maaaaaybe just a hint of a spider .... but now .... I lean much more toward the spooky.
(The
cute
is being overtaken ... a little bit at a time.)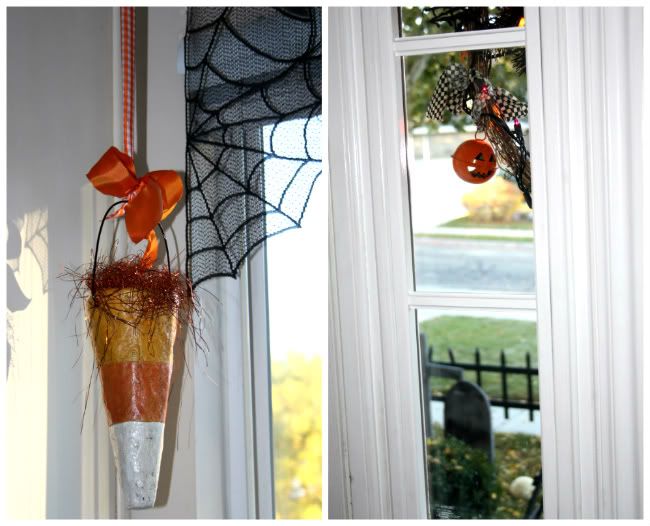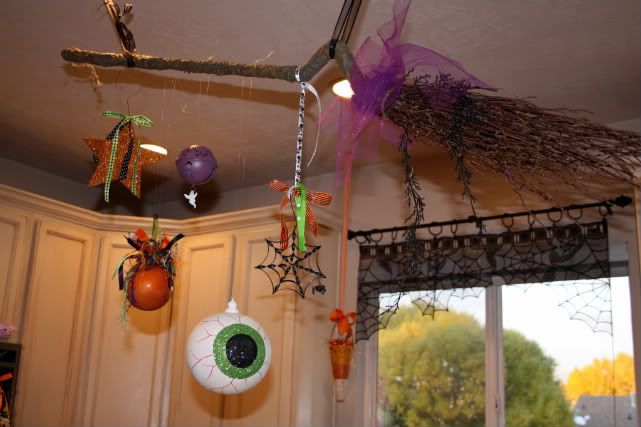 Happy Halloween!