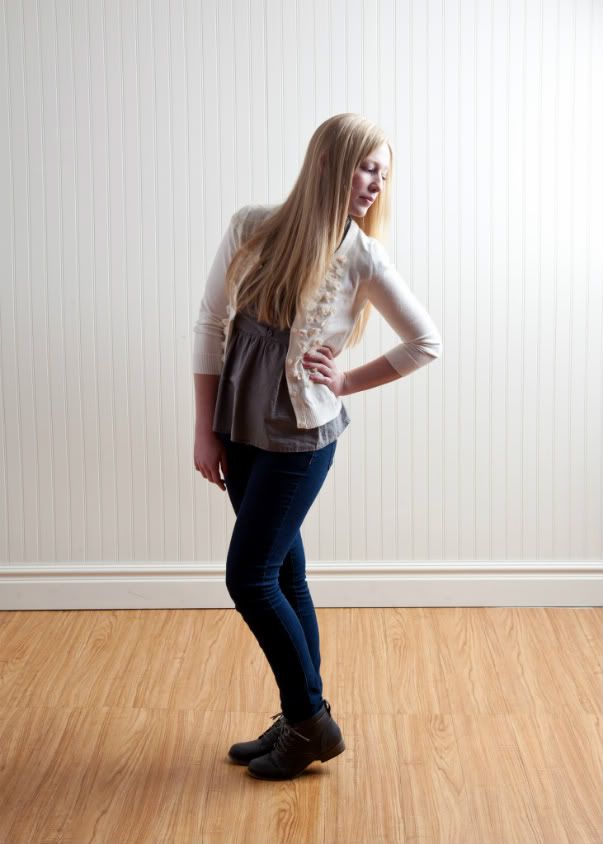 Last night, my four kiddos (still at home) and I went to get our pictures taken for
our Christmas cards.
I know, I know. It is a little late to be
getting
our pictures taken, but as long as cards are post marked by the 24th we're good, right? I love Christmas cards SO much that they can keep on comin' all the way through the new year as far as I'm concerned and I would be tickled pink to get them.
Chloe happens to be working with a photography studio during this Christmas season, so she scheduled our appointment to be the last one of the day. That way, she could leave her post to be a subject in the photo without a problem.
Since Mike, the photographer, knows Chloe, he took all kinds of time with our family. Mike posed all
of the kids and took some serious shots of each of them.
I don't ever take serious shots of my kids.
Chloe doesn't often strike serious poses.
She prefers to take photos like this one ....