It absolutely AMAZES me how quickly Christmas seems to come to an end.
And every year I have a hard time letting go of it. I like having Christmas decorations up and how it makes the house seem just a little bit more cozy. I like getting Christmas cards in the mail ... even the ones that come after Christmas because people were late mailing them (like me), and I have a really hard time letting go of Christmas carols. I haven't even posted pictures of my house yet, even when I actually had a request to. (How sweet is that?)
So because I am the sole executive of this blog, I made an executive decision to continue Christmas posts until the first of the year. And also, just because I can.
So here is the first of my Christmas home tours for the next couple of days. This is my house, and I am posting it
first
because even though I have had friends stop by who think my house looks pretty "decked out" for the holidays - it doesn't even compare to two of my sisters' houses. They will be house #2 and house #3. (And their's are really a treat to see.)
The entryway:
I have had my Santa collection in my entry way for YEARS. Sometimes my stair garland has had santa ornaments on it, sometimes bows and stockings ... but this year I changed it up a bit and decided to go a little more simple and serene. (Totally inspired by Pottery Barn. I visited that store more this season than ever before. I just loved everything they had.)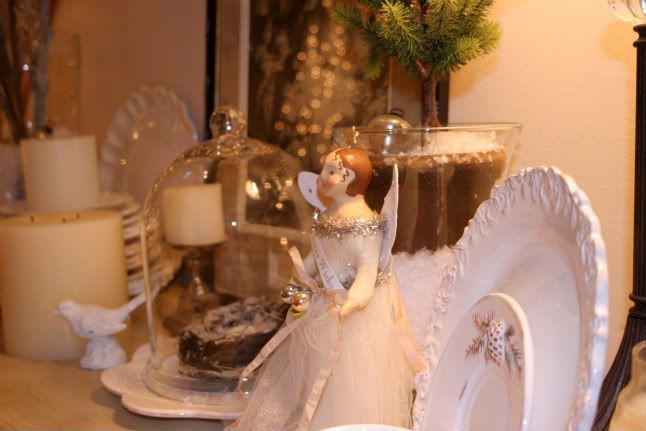 The Living Room:
Last year I had my big family tree in this room with the hundreds of ornaments I've collected over the years. I do LOVE that tree, but this year I just didn't have the "fight" in me to put it up. It isn't pre-lit and just the thought of battling those lights made me tired. So I carried the serene feeling into my living room and just put up a small white tree with white and silver ornaments on it. It made me happy every time I saw it ... partly because it was SO much easier to put up.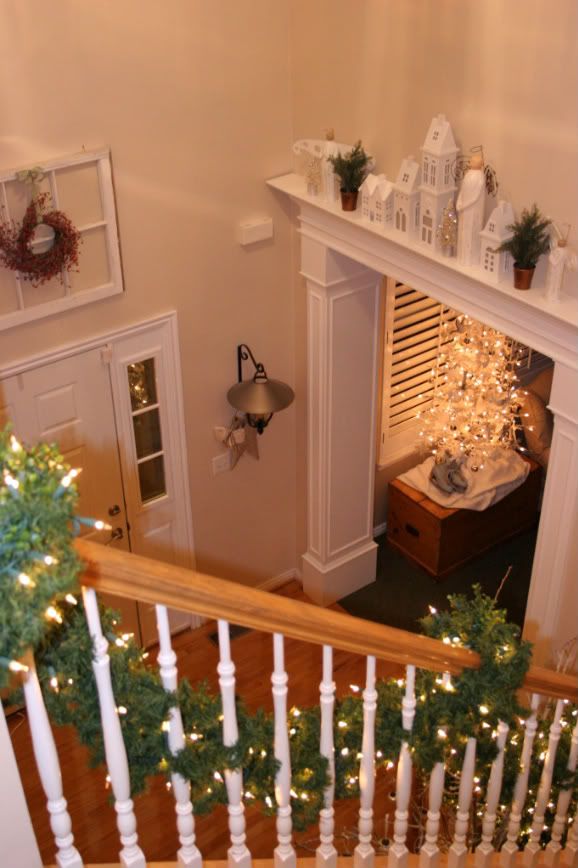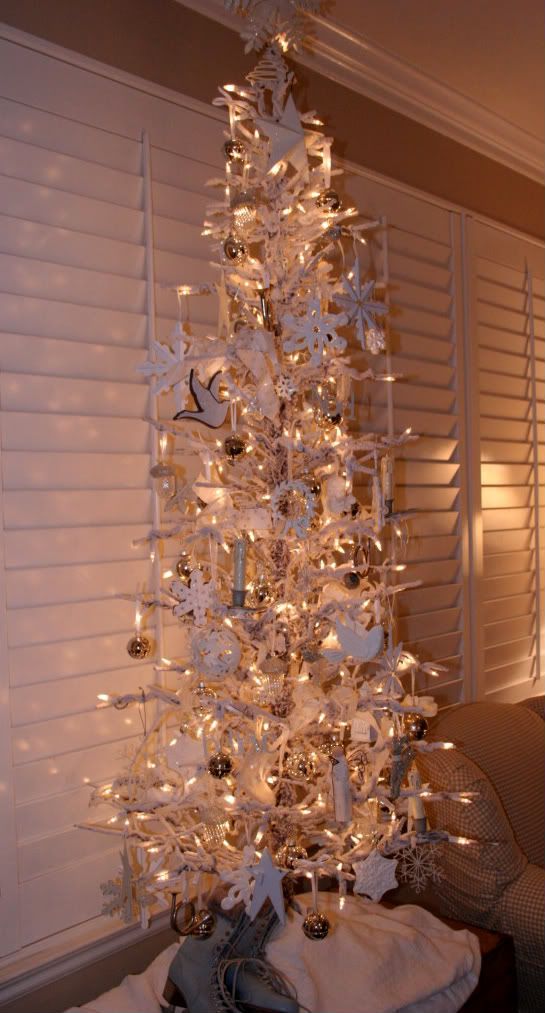 I just love these enormous ornaments too. I found them at two different stores several years ago at the after Chrismas sale. I asked the sales girl if they were just for display (they were the only ones in the store like it) and she said, "Oh I can sell them to you." One of my favorite finds.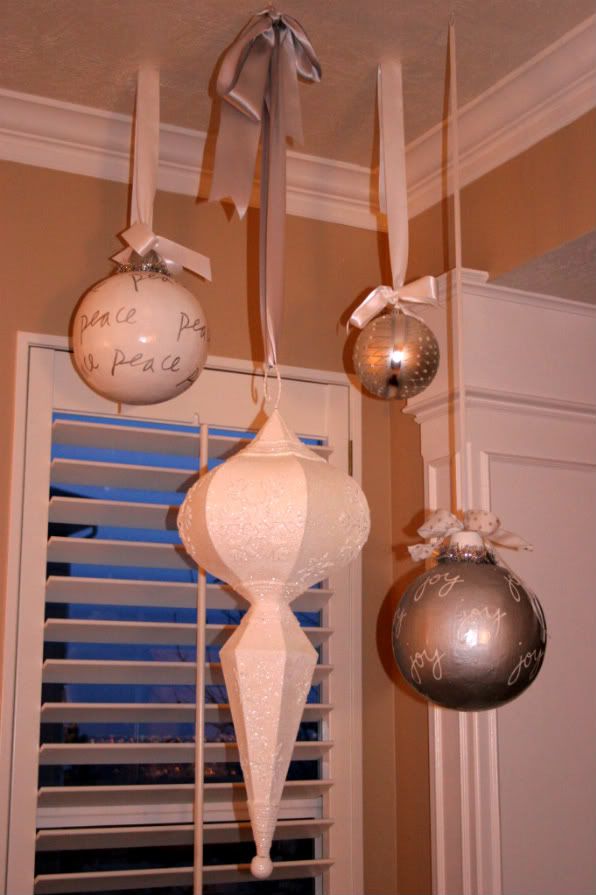 And this is still one of my favorite nativity sets.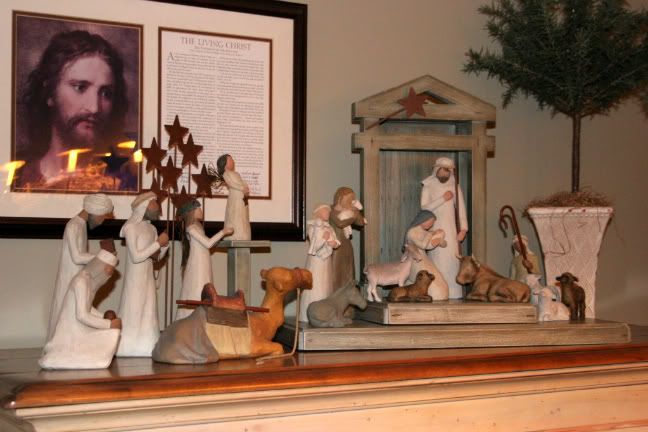 The kitchen:
I usually decorate my kitchen a little bit whimsical. I had an idea of something new I wanted to try over my island. I felt like I needed just a little more
umph
in there! It turned out pretty much how I wanted it ... but I'll add some more green garland and maybe a few more ornaments next year!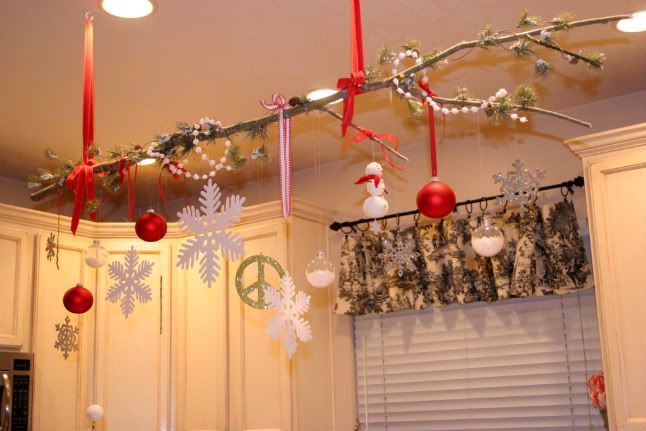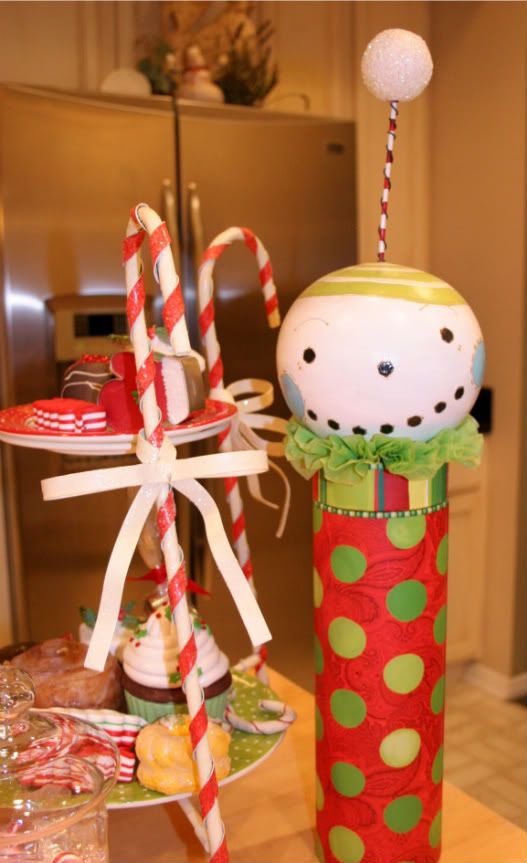 Which brings us to the family room ...
The room that would usually hold a big tree, but (again), I decided to go easy on myself and I just put up another small tree. It seems like I have had this little tree forever too, but it's theme changes from year to year. My sister Leslie told me that she loves when I decorate it with my 12 days of Christmas ornaments, so this year, that is what I did. And my santa collection found a new home up on the shelves in here too!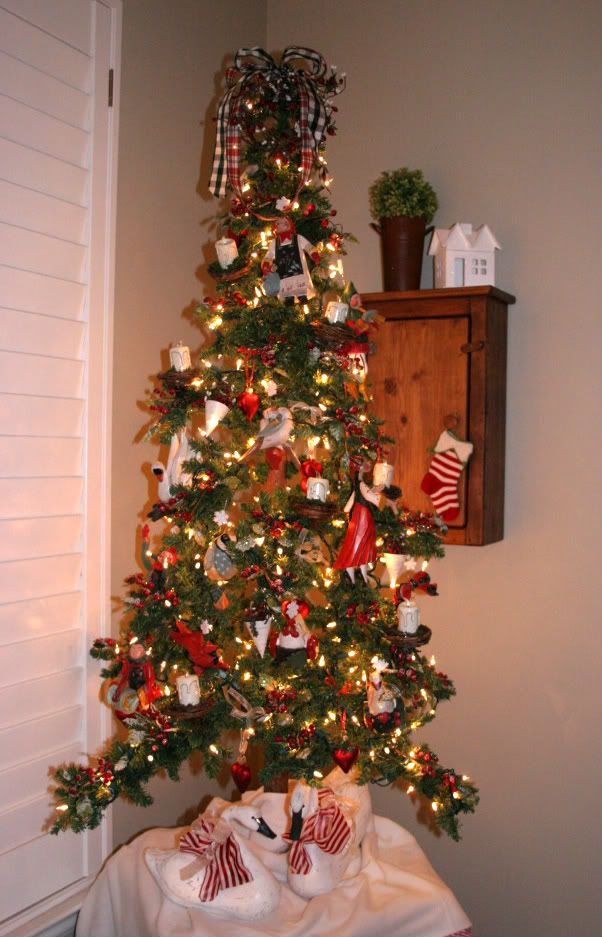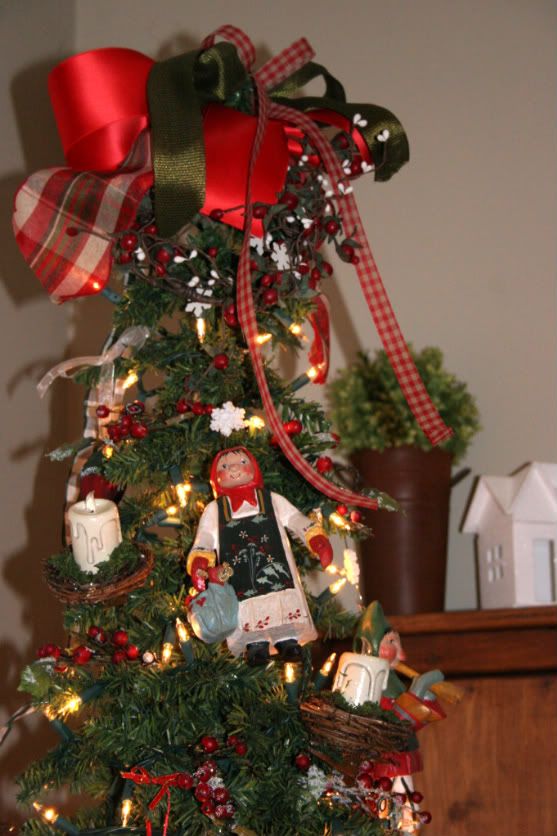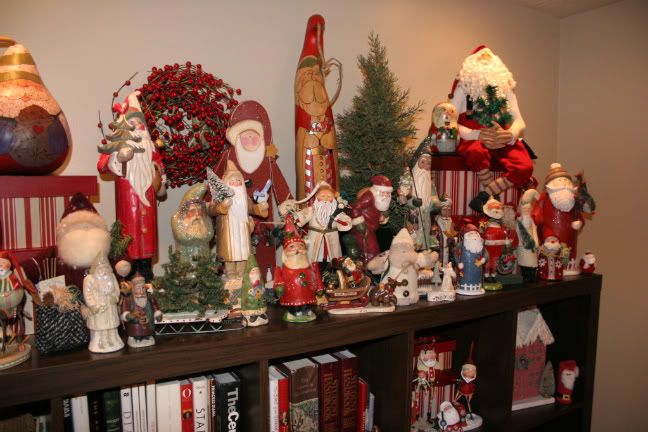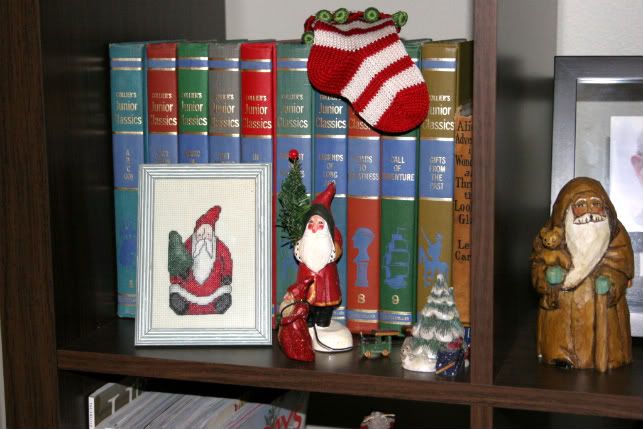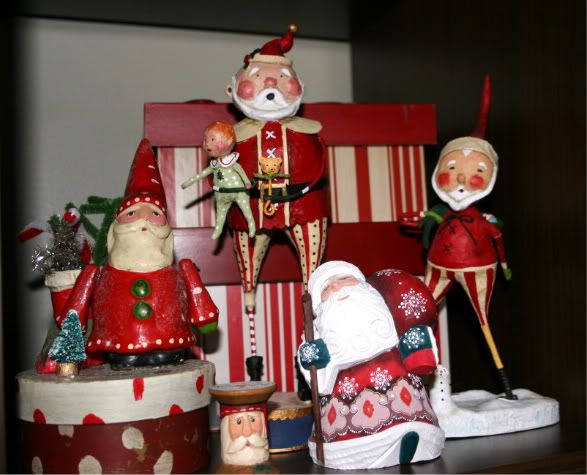 And there you have it. Hopefully you are still in a bit of a festive mood too ... if not, sorry. You can check back with me after the first of the year. ;)