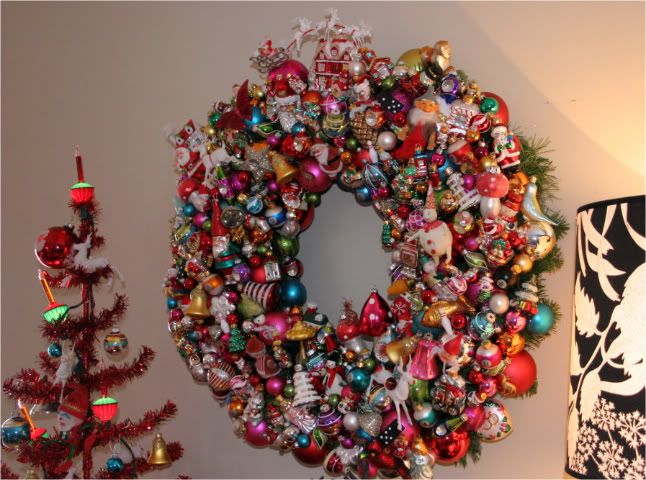 Just a few posts ago, I mentioned a frame that my sister Courtney had made for Stephanie Nielson
which she featured on her blog over at Nie-Nie Dialogues. Courtney had referred to it as the "island of misfit toys" frame. When I asked her about that she said that it all started with the mercury glass ornament wreath she had just made....
Courtney was in her son Smith's room and was tired of constantly seeing piles of little tiny this's and that toys all over the floor. She told Smith she was just going to throw them out to which he vehemently objected and said that he wanted to keep all of them. Having just finished her wreath, which involved hours of endless gluing and arranging, Courtney had the idea to put all of those little toys he loved around a frame that could hang on the wall so Smith could see them, instead of just laying all over the floor.
I think that was a pretty ingenius idea. I know I, for one, would treasure a frame of little items I loved from my youth. That is when I made the comment that
Courtney's creativity never ceases to amaze me
.
Here is a sampling of Courtie's house this Christmas: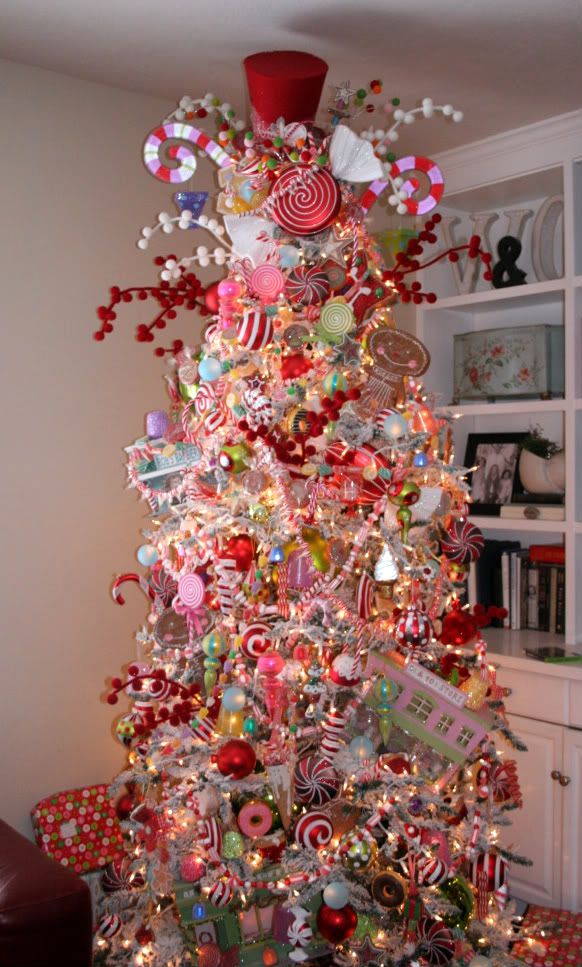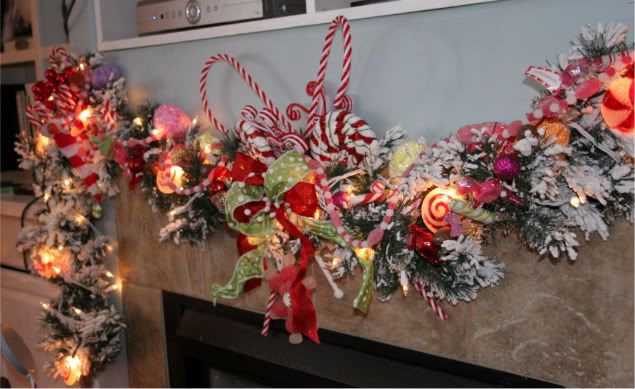 She put scrapbook paper around her lamp shades to jazz them up!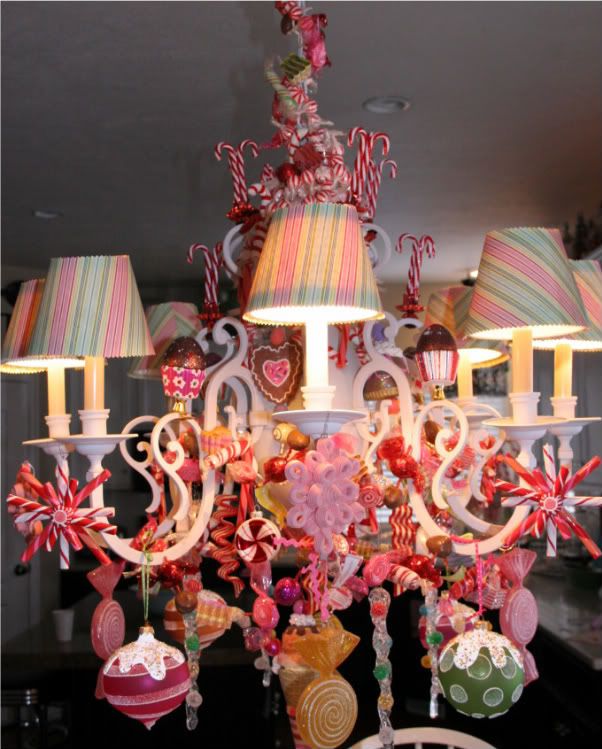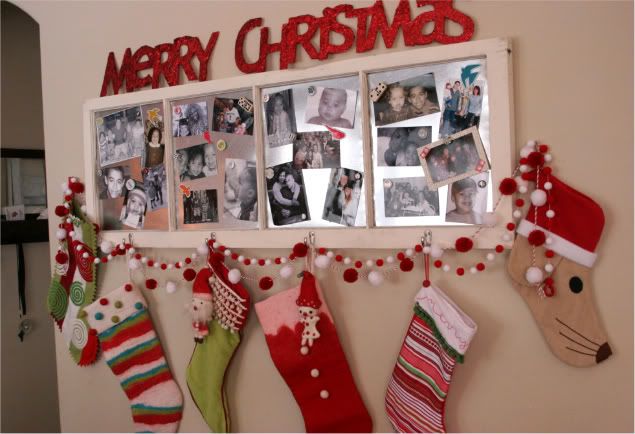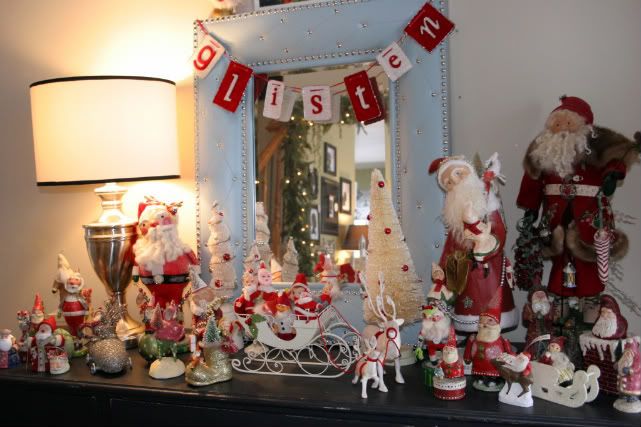 Her
ADORABLE
girls' room: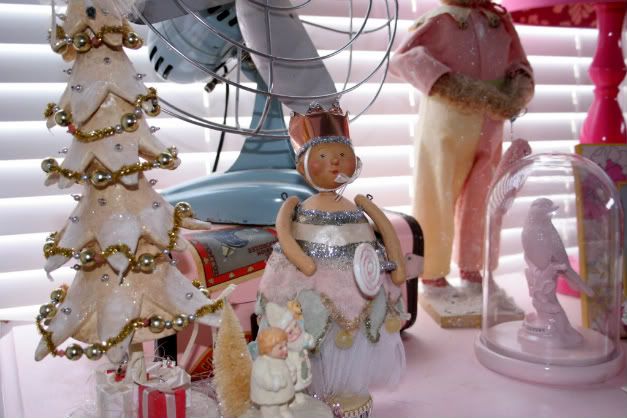 And Smith's room: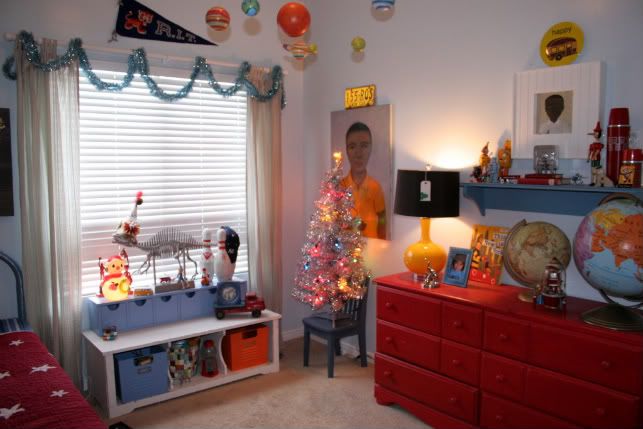 Courtney
REALLY
knows how to shop and find things ... I would totally hire her.