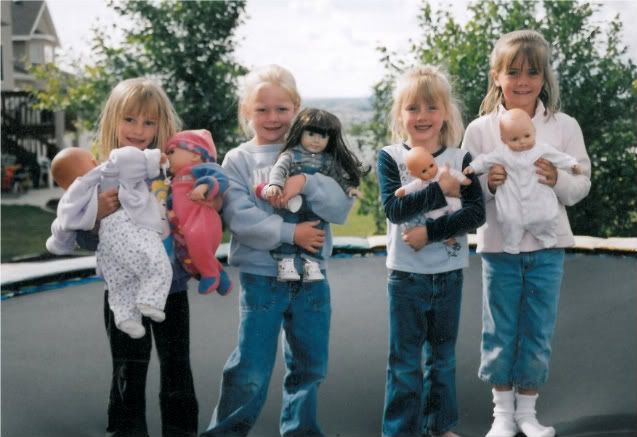 As I was driving home from work tonight
I noticed three little girls climbing over a white vinyl fence to get out to the sidewalk. When all three were over, they started to skip ... little girls like to skip, and how can you not be happy when you see that?
It made me remember my own girls and their days of playing house ... with their dolls ... and coloring ... and watching Barney and the CareBears. I miss their little voices as they talked to each other and sang, and asked questions about anything and everything. They were so sweet.
I miss combing their hair after they got out of the tub ... and tying bows in their hair. I miss white lace socks and tying their shoes. It made me feel nostalgic, and a tiny bit sad ...
But I do have Libby ... and I did keep lots and lots of dolls ... and bows ... and dress up clothes!
I love little girls!