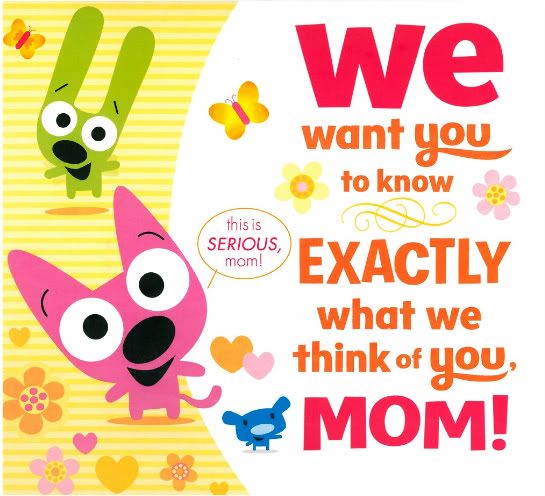 When I was a young girl, I wanted to own a Hallmark store. (Now that I am a grown-up ... not really so much. I've realized the incredible amount of work that goes into anything retail.)
I can't remember the age that my mother started allowing us to walk into town - town being the one street that had the stores on it; the grocery store, the toy store, the beauty shop, the hardware store. I know saying it that way probably dates me a little bit ... but where I grew up, there really was only one street that had anything retail on it and that street was Huntington Drive.
Huntington had "The Faire Set" where my mother used to get her hair done by a guy named Buzzy. It had the corner drug store where we would stop for little asundries and hope that the mean lady, Ramona, wasn't working that day. It had the San Marino Toy Shop that, even as a kid, I knew was way overpriced. It had a few jewlery shops and some banks. There was "Tony's" pizza place by the high school where seniors would have lunch because they were allowed to leave campus during the day, and then there was the Hallmark store.
So whatever age that was, that my mother thought we were old enough to venture into town (usually with a friend), Hallmark is the place that I would choose to venture to. Now although Hallmark stores have LOTS of fun little items to see and collect (and that I wished I could have), I spent all kinds of my time there looking through stationary and the cards.
I would buy boxes of stationery and those little wax sticks you'd melt to seal your letter with. I bought invitations (you know, to have on hand because you never know when you might need to invite people to something), and I bought tons of cards too - for birthdays that were coming up or for special occasions. I would buy thank you notes, cards for showers, even cards for a boyfriend that I didn't even have yet! If I liked the message, I wanted to have that card .... just in case.
And even after all these years I am the "go to" girl when a friend or family member is in a hurry and needs a card for something ... and it really doesn't matter what the occasion is, because I'm pretty sure I'll have one: wedding, anniversary, new baby, miss you, thank you, birthday. I can also gift wrap. Oh yeah, that little Hallmark card obsession kind of grew into a full on stationary store for me. I have gift wrap suitable for a multitude of events, including tissue paper, boxes, gift bags, celephane bags and ribbon. (I do LoVe to wrap presents.)
And although now I do NOT have that kind of time on my hands to browse through the card racks, I do know of a couple of Hallmark characters that absolutely crack me up and I have become a little fan. Have you heard of hoops & yo-yo???? That's them on the card up above. You can check out any Hallmark store (and online) and they'll be there! On cards and on mugs, and on frames and trains and automobiles - kay maybe not those last two things, but they are these two adorable characters who talk really high and say really cute and funny things to each other.
My kids know that I love them so my Tennessee girls sent me this card for Mother's Day. It's a musical card and when you open it up hoops & yo-yo sing this (to the tune of Amazing Grace and a little out of tune):
Amazing Mom, you're wonderful - we think the world of youuuuuuuu. And though at times we do some bad things -we know you love us too!
(And then they ramble amongst themselves about making a cake and going out for ice cream.)
I laughed out loud, especially after reading my own daughter's/my personal hoops & yo-yo's comments.
There really is a card for all occasions ... and the best ones are at Hallmark, at least I think so.