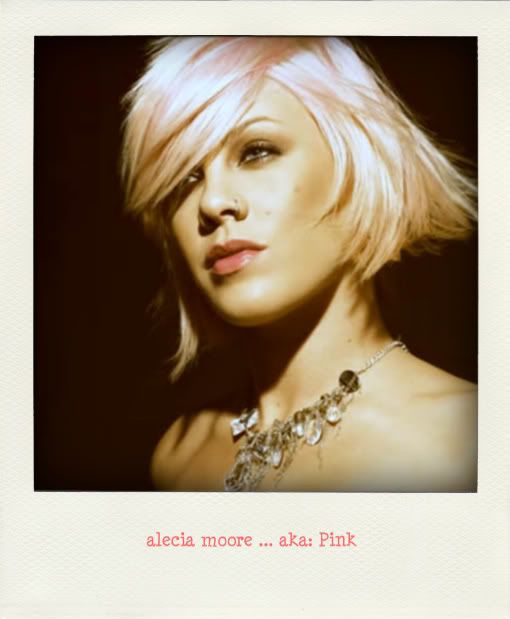 I think I liked Pink the first time I ever heard her sing. And the first song I remember her singing was "Get This Party Started" ... I'm comin' up so you better get this party started, I'm comin' up, I'm comin'. It's such a fun song - contagious rythym, and I was newly divorced when it was released ... it was sort of anthem at the time for me.
I liked her raspy voice, I thought she was adorable, and the girl can dance. She is definitely a rebel though, and as a personal disclaimer: I really don't condone some of her lyrics or her "racy-ness" but she has amazing vocal ability and is a talented song writer. (I think some of her songs were written just for me, like "who knew." )
But what I also admire about her is that she knew who she was at a young age and has stayed true to herself. She knew what she wanted and she got it - her way, and people in the industry respect her for that, so do I.
And way deep down inside ... I'm a little bit Pink. (But shhhhh, don't tell.)