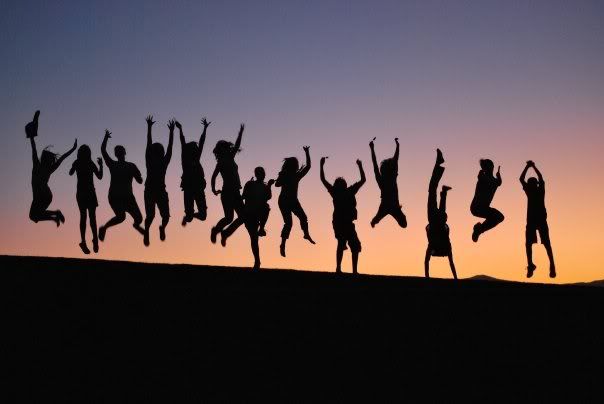 (Elliott is doing the hand stand ... Sophie is to the left.)
Think about a little toddler learning how to jump ... "Mommy, watch what I can do!" Think of a little boy jumping in a puddle to see how high he can get the splash! Now think of the last time you jumped on a trampoline - I bet you laughed.
I absolutely LoVe watching my children from my kitchen window as they jump with each other on the trampoline ... they smile and giggle the whole time they're doing it. Smiling is contagious, and I do like to smile.
Jumping, for those who do, is a very happy little thing.