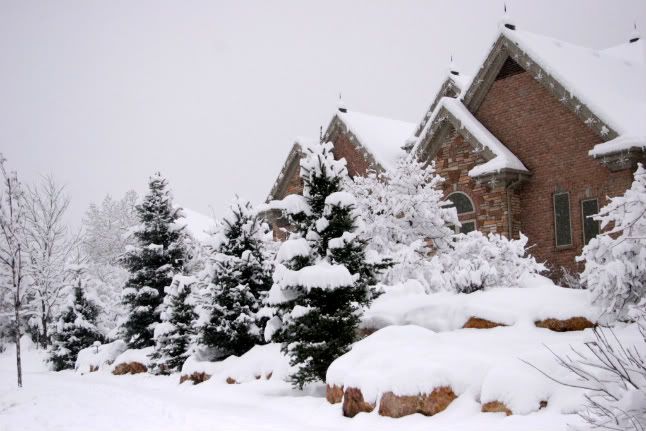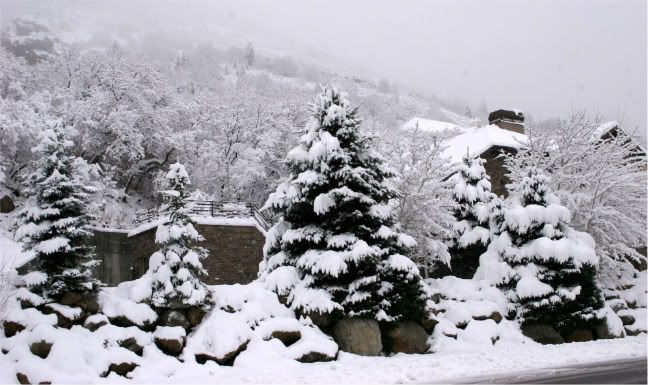 This morning I was just about ready to leave for work and as Sophie came running up the stairs
I said,
Well to what do we owe the unexpected pleasure of your company this early?
(School is out and she is my maximum sleeping child. I have called home from work more than once at 2:00 in the afternoon and the phone wakes her up!)
She answered,
Mom. Remember you are taking me and Makayla to our friend's house in Pepperwood?
Um, I hadn't remembered that, but that isn't terribly surprising. So Sophie finished getting ready, we picked up Makayla and headed up the hill for what, I assumed, was a Christmas Breakfast Party.
And after I dropped them off, I had a breakfast party of my own.
Makayla had gotten into our car with a plate full of decorated sugar cookies. Just a few days ago, Sophie had made the comment, "Where are the Lake's cookies this year?" And there they were, sitting on the seat next to me. As I drove through this beautiful neighborhood, with corny Christmas songs on the radio, I ate those sugar cookies, took some pictures, and quite frankly was like a kid in a candy store of snow - I can
NOT
get enough of it! It made me soooooo happy.
I was in a magical winter wonderland!
And then,
What to my wondering eyes should appear?
This beautiful cottage bringing me
more
holiday cheer ......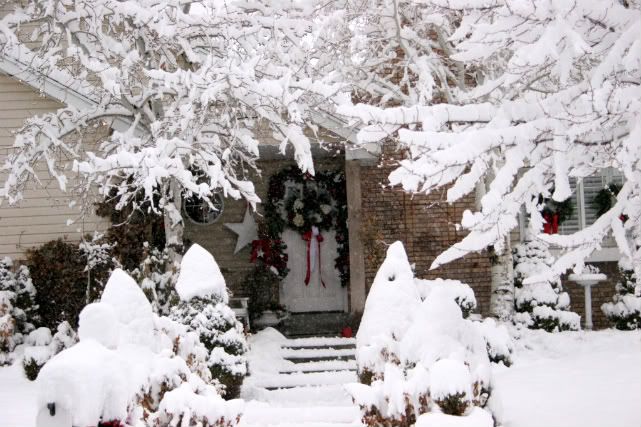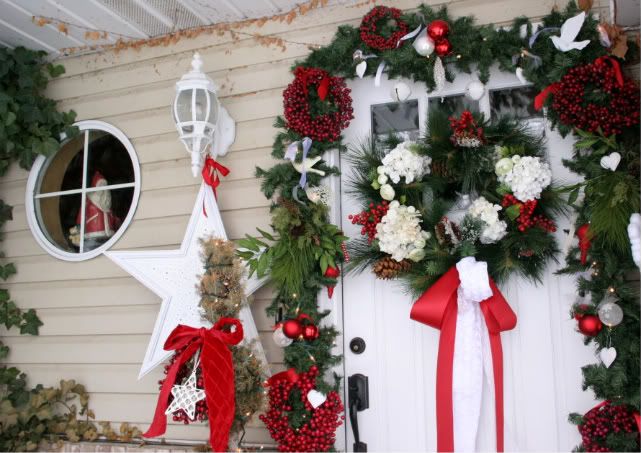 (Hi Laura ... your house could not be any more festive or adorable! I love it!!!)