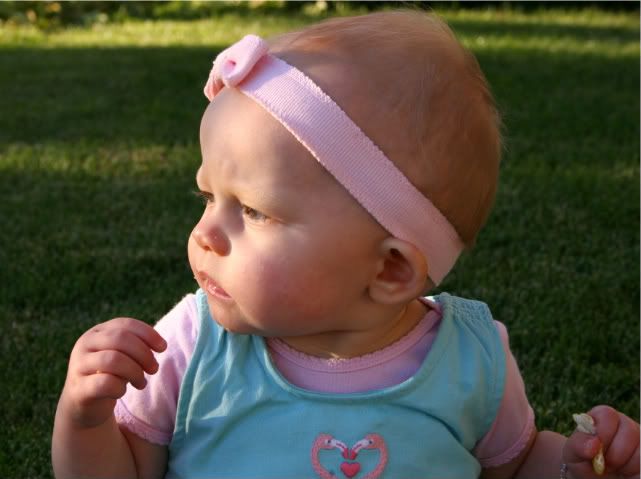 I have always maintained that one year olds are my favorite.
Yesterday Libby turned one. She's my favorite! One of the things I adore the most about a one year old is that this is the time they start to walk and it is just too much fun.
Libby started to walk only about a week ago, and it is kind of
CraZy
how quickly she has become her own little independant self ....
now that she knows how to walk, she doesn't like to crawl anymore. She squats, stands up, and takes off all by herself. Lots of times she falls ... but she doesn't seem to mind. It is just so cool to be walking, she just tries again.


This is Libby's, I know you told me not to eat the dirt but I'm going to anyway, okay? face.