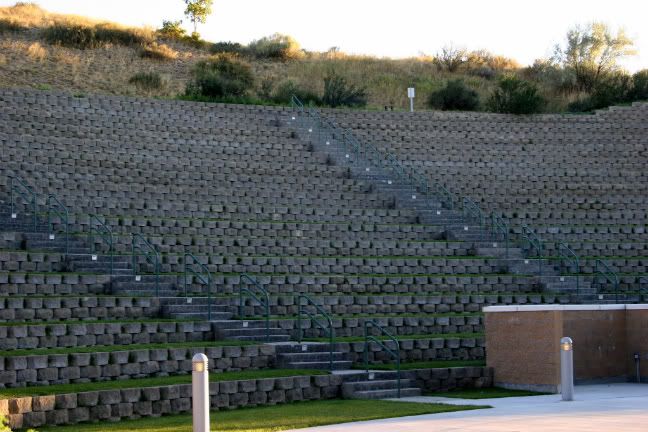 When we first moved to Utah, we chose the South Mountain development
because of all the amenities that were offered on the "master plan." One of them was an amphitheater. But sadly, the developers never finished the master plan and for 14 years, all that existed in the amphitheater arena was the seating ... a beautifully arranged, grassy tier of seats just waiting for its stage. Sigh.
Lots of fundraisers were held, lots of anticipation, but it has mostly served a few neighborhood runners who like to include
stairs
as part of their workout and for moms who wanted to exhaust their little ones before naptime by letting them run wild up and down those bleacher seats.
But this summer, all of those fundraising efforts for the
Magic on the Mountain
project paid off and the Draper City Amphitheater had its grand opening night with balloon banners waving to a packed house. It was a free concert performed by the Utah Symphony ... I feel a little more cultured just having it a few blocks away. And I do
LoVe
an outdoor venue!