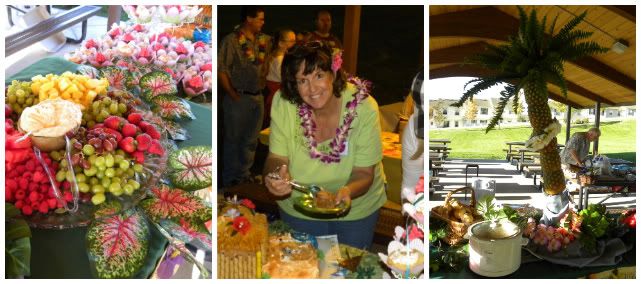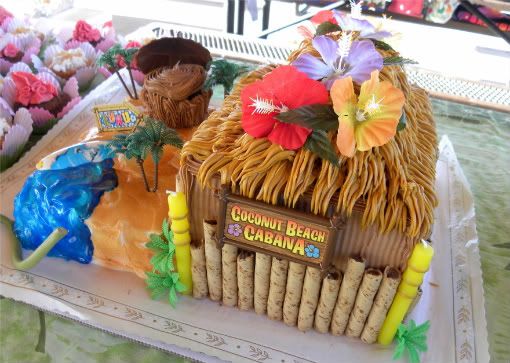 My friend Vicki decided to have a surprise 30th birthday party for her daughter, Jessica. Vicki is the type of person who goes ALL out for a party. It has to have a theme, there has to be lots of decorations, food and frills. Above all, it must be "cute."

Vicki LOVES to have parties and she is quite the hostess. Vicki will have a full out Mexican themed party for Cinco de Mayo. On St. Patrick's day, you will find leprechaun footprints around her house and corn beef and cabbage on the table for dinner. When it is Oscar time, there is something representing each of the movies nominated for best picture as part of the centerpiece. She throws Olympic themed parties every other year and Princess parties for little girls in her neighborhood. Vicki (aka: Vicki Mouse) is one of the biggest Disney fans you could ever know and she takes after Disney's attention to detail.

Vicki wanted to make sure Jessica liked what she had in mind for the party so to throw her off just a little bit, but to also have her input, she told Jessica that she had been asked to help plan a Hawaiian themed party for a woman in her neighborhood who was turning 60 and her daughter who was turning 35 and wanted Jessica's help with it.

So Jessica, with her mom, planned her own party including the invitations (which were so cute), the menu, the decorations, the variety of leis and then she told her mom, "But do NOT put my name on this party if you aren't going to have entertainment, because a luau needs entertainment." So of course - there was entertainment.

And once Jessica arrived at the party, thinking she was there to help her mom "serve," she was greeted by her father with a kiss and a fresh flower lei ... and then it seriously took her a good 15 minutes or so to wrap her brain around the fact that all of those people, all of that fuss, all of the massive amount of yummy food on the buffet tables was all for her.

After the party, when we were cleaning up, I said to Jessica, "Wow, it just occurred to me that 30 years ago, when your mom was giving birth to you, I was actually living in Hawaii attending BYU in Laie."

And then it occurred to me that just that very morning, the same day as Jessica's party, my friend Delanie had left with her son to fly to Laie to get him settled into his dorm at BYU Hawaii.

That's kind of a co-inky-dink ... and I do love a good co-inky-dink.