I think it is just "All American" to play soccer, isn't it?
I would venture to say that most of the families that I know have, have had, or will have a child who plays soccer.
Way back in the day, we did too. McCall is the girl with that cute little white fanny up above ... she was our first to play soccer and she didn't really like it. I can't remember now if she played for one season or two, but she was quick to realize that running around after a ball on the field was not something she was interested in.
And then there was Haley. Haley played soccer too and was absolutely
crazy
about it. She was a real natural at it too. In her very first year of soccer, her coaches started to tell us that she had a "future" in soccer. I had to think about what a "future" in soccer actually meant .... high school team, college team, possible college scholarship ... I could totally support that idea. A couple of them even said she looked like she would have a good shot at an Olympic team some day.
We moved to Utah when Haley was just nine years old. She had been playing for a few years by then. I was listening to what the coaches were saying and got excited about thinking that she could possibly go to college on a soccer scholarship.
In fact, when we were deciding where to live in Utah, we knew that one of the high schools around Salt Lake had a nationally ranked girls soccer team.
That
absolutely played into where we bought a house. The
plan
was to get Haley on the Alta High School soccer team.
Elliott had also expressed an interest in soccer, so we signed that little boy up too . (He is the one with the cute little grin and chicky-bum hair in the photo below.) It was working out well to have the two of them playing because the games were always on the same field ... different times, but the same field totally works. The whole family would go, we would grab lunch in between the games - welcome to Soccer Saturdays ... until Haley started to play competitively.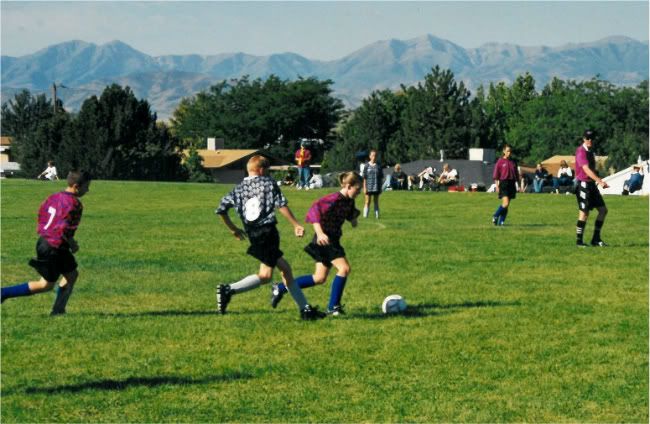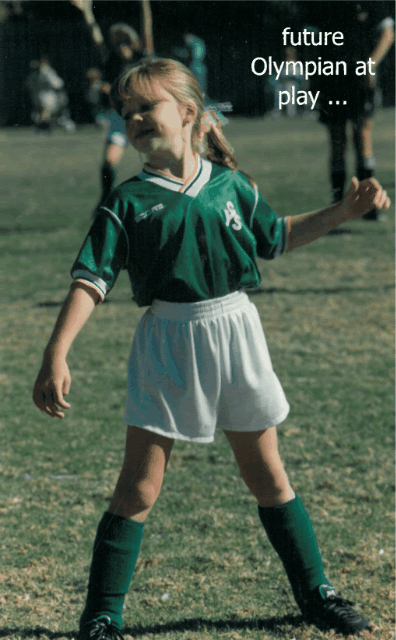 Since we were fairly new to Utah, I hadn't learned how the grid system of streets worked yet. Haley had games scheduled all over the Salt Lake Valley and I didn't have a clue where any of the places were and I had a heck of a time trying to navigate my way around. Quite often, I was fit to be tied by the time I finally found the school or field where her game was .... but hey, all in the name of a scholarship and the Olympics, right? (Don't I always say, A girl can dream?)
One of the competitive teams Haley was on was called the Gators. That little girl loved her coach, loved her team,
loved
the game, and that season the Gators played undefeated. And that made them move up to a higher division ... where they didn't do as well. They were the young team. Their coach became a different kind of coach to those girls, and Haley didn't like it anymore. She didn't want to play soccer anymore.
WHAT? Haley? How could you not want to play soccer anymore? You were going to play into your young adulthood! Are you sure?
She was sure.

I wasn't going to force her to continue playing, but I have to admit, I was bummed .... I wanted to go to the Olympics as a Team USA mom, darn it! And I thought I wasn't going to have to pay for her education. Now what?!?!?!
Well. Now.... Haley decided that she wanted to audition for a "Girl Band" they were forming locally. "Mom, Alex and I really want to try out!!!! It would be SOOOOO fun!!! They are putting together a girl group and a boy group! Mom, PLEEEEEEEEESE?!?!?!?!"
But Haley, you don't sing.
Apparently, she did. Because she made that "Girl Band" and that became our family's new running all over Salt Lake and the state of Utah activity. And really, we all loved it.
They performed at fairs all over the state ....


Special events and grand openings ....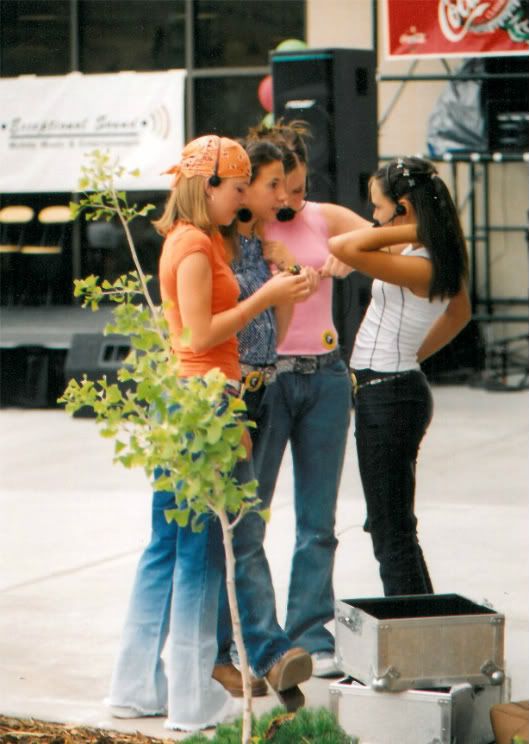 Outdoor concerts in the park, mall events ...
They even signed autographs ...
And had posters ...
And even though some of the other girls came and went from the group, Haley was the one original member who stayed with the group all through the next few years ....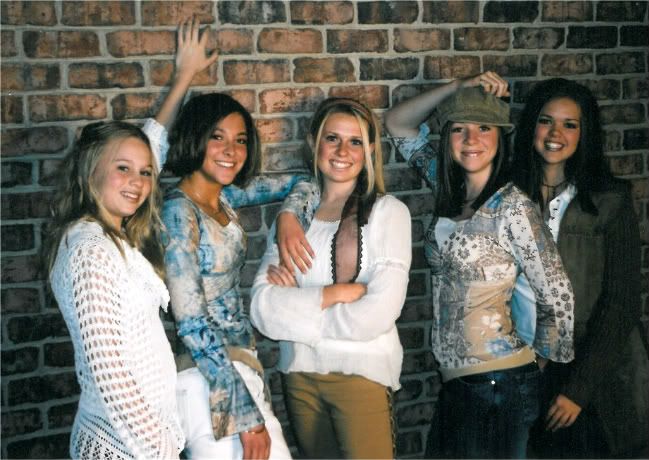 One of the longest standing "Boy Band" members was McKay Crockett. We loved McKay. He was so nice, so fun, so talented. And now he is singing in a group at BYU called
Vocal Point ....
Maybe you have seen them on a show called "The Sing Off." We love that show at our house. And I am loving
Sara Bareilles
as one of the judges. I think it was the second week when she said something like, "You guys don't really know me yet, but I hope you're getting to know me ....."
Her personality and adorableness completely rival her level of talent.
LOVE that girl.
Love McKay ... Love The Sing Off.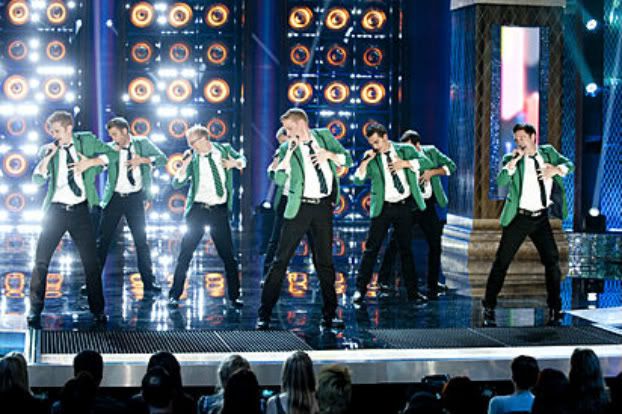 And speaking of singing reality shows ...