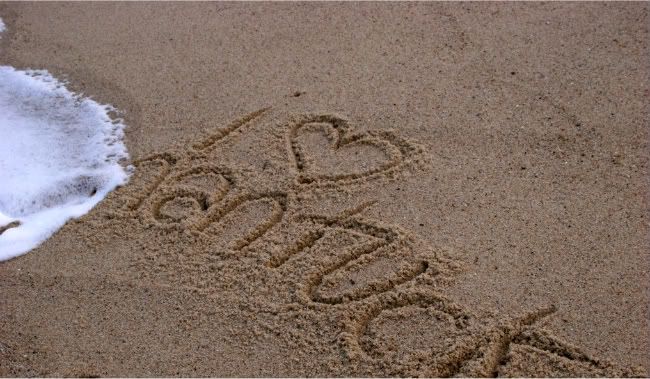 It was later in the day and starting to get a little dark when we drove out to Sconset.
Of course I wanted to stop the car all along the way to get different pictures. (I really do
love
taking pictures.) But my mom was so worried that we wouldn't get to all of our regular
romps
out that way if we didn't hurry it up!
My dad pulled the car over by the beach so we could "step foot on the sand" for Spring.
I suggested that we take some fun pictures of us jumping on the beach. You know, the kind that my kids do all the time ....
OH.MY.WORD
was that ever funny. First of all, each of us tried to jump, laughing our heads off in the process. We barely lifted our feet off the sand in our attempts to jump and even that
hurt.
(I did take some pictures of the attempt but had to swear that I wouldn't post them publicly because of the humiliation they may cause - and not just to my sisters, but to our children as well. They weren't pretty.)
Then our sweet daddy got out of the car so we could get a
sister's pic
.... this was take one. OOPS. Courtney ... Leslie ... watch the hair.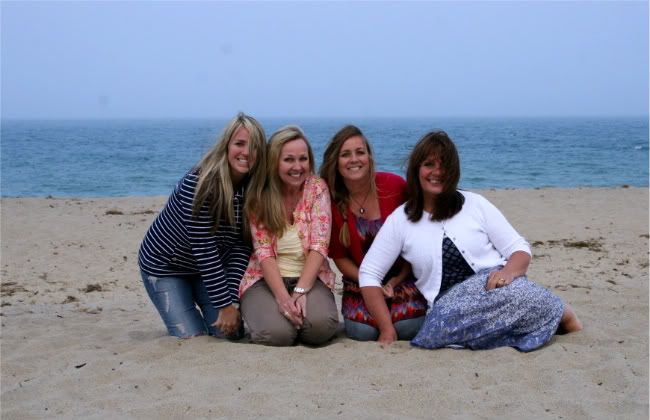 There we go ...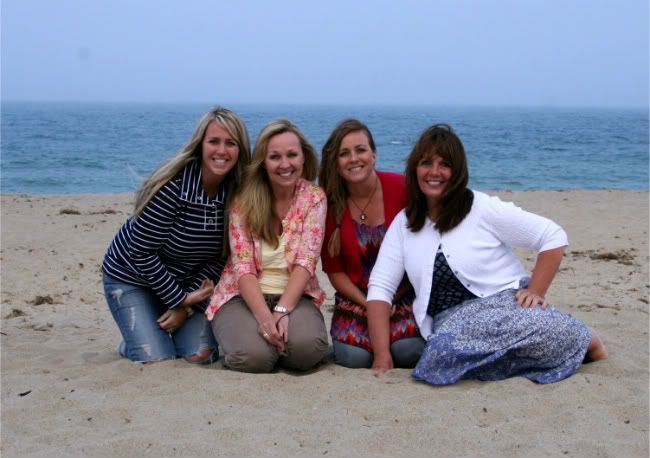 Here is one of the old tiny cottages that the NY actors would stay in ...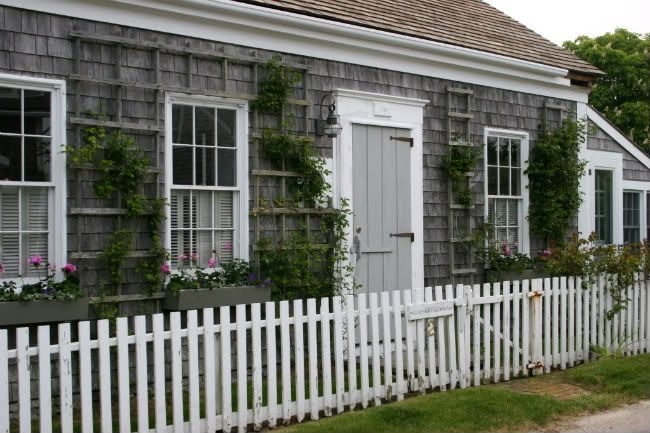 And right across the street
from that one is one of the oldest cottages in Sconset ....
I don't know how it is still standing. 1676 ..... really.
This is one of our
very
favorite houses on the bluff ...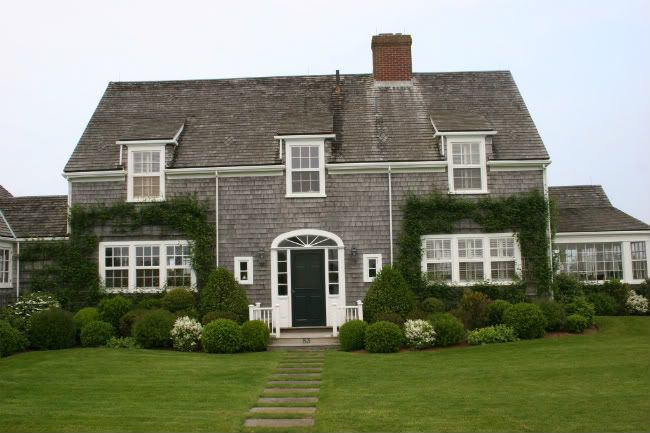 One of the things I would do at my house if money was no object, is to rip up my front and back yards and completely redo the landscaping.
(
Big Dream!)
I would want it to look something like theirs - and then, of course, hire a gardener to maintain it this meticulously.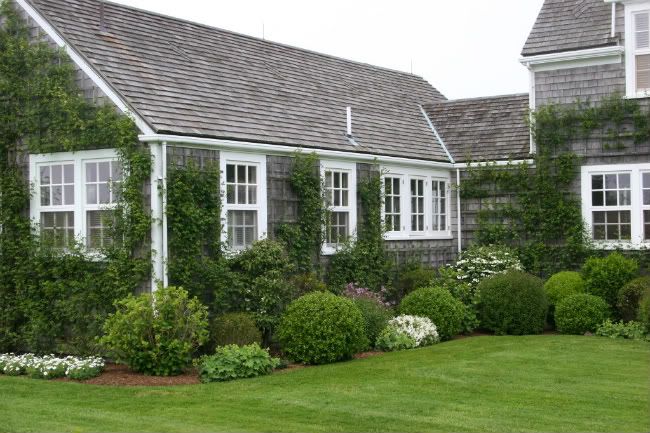 Down and around the corner in Madaket is the "Crooked House". Guess who lived there? Mr Rogers. I wouldn't mind being his neighbor here.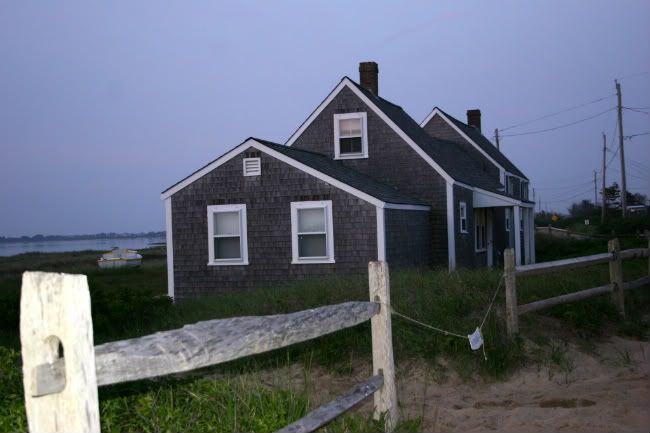 By the time we drove over to the lighthouse at Sankaty, the wind was really ripping and it was SO dang cold.
After I had gotten out and taken several pictures, I climbed back into the car and my mom said, "I wonder if anyone realizes the lengths you go to to get pictures for your blog." (I had to laugh. I do love getting just the right picture, but not just for my blog ... okay ... maybe it is for my blog ...)
I get such a kick out of this sign. It strikes me as so funny.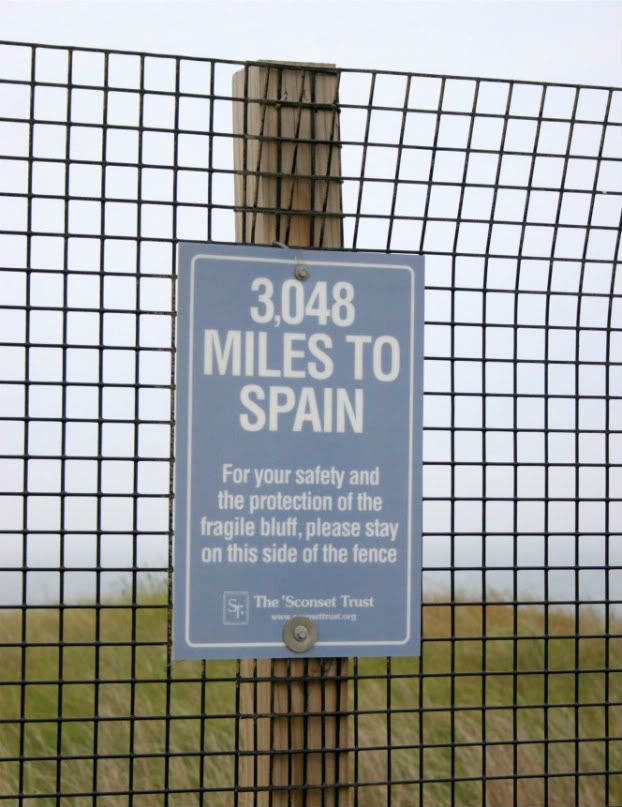 My parents have restored three homes on Nantucket. They have all been such beautiful homes when they were done, but I think my favorite was the house they restored on Pleasant Street. This is it ....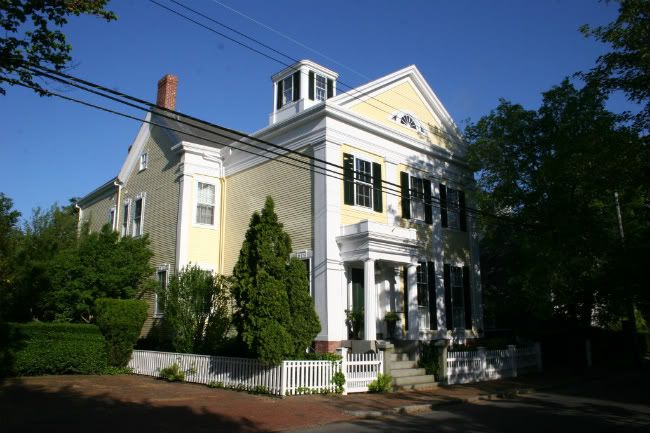 I have blogged about this house before, but just mentioned how incredibly
perfect
the address is ...
And speaking of ONE ....
(Okay, admittedly, I am having to be a little creative tying this post and the next one together.)