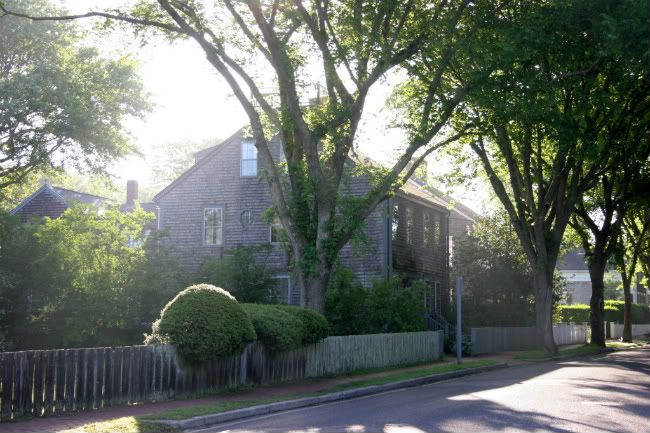 One of my favorite things about my last trip to Nantucket, was taking my early morning walks.
I had been waking up before any of my sisters did, so I thought I would take advantage of that time to get a little exercise and take the camera out to get some of my favorite shots - or I should say,
shots of my favorite spots.
But as I walked around the island, while it was barely waking up, just about every where I looked was a
favorite
spot.
We stayed a little out of town this trip so I started my walks heading down the crushed shell driveway ...
Then past one of my favorite "beachy" looking houses ...
I passed a few boats at the end of driveways ...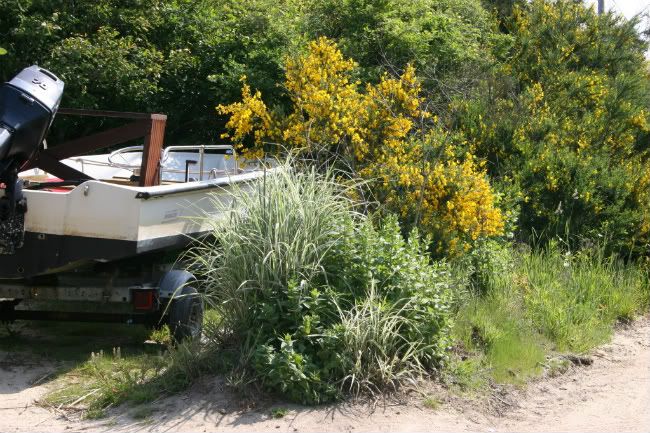 And when I reached the row of mailboxes, I took a left ...
And then another left into town ...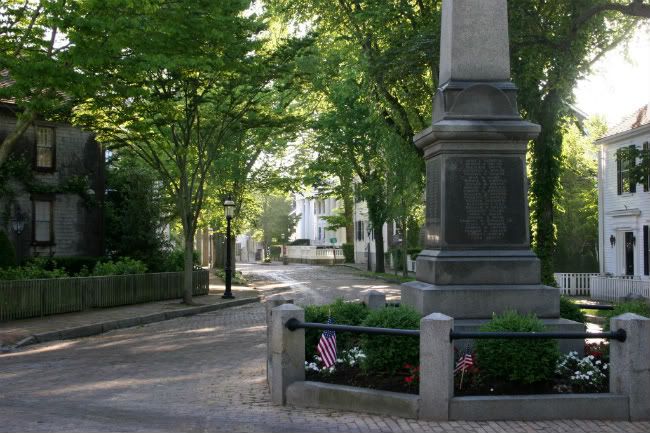 And headed down Main Street ...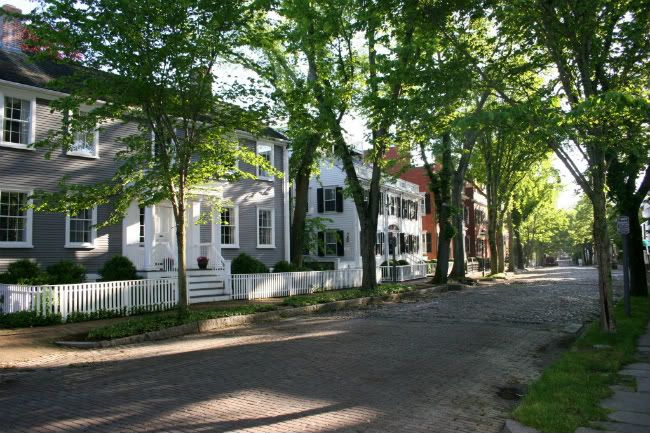 This was the first trip I was out early enough to see Main Street with hardly any cars parked along the curb. Not one single car was in front of the "Three Bricks" ...
I absolutely love the porches and stairways ...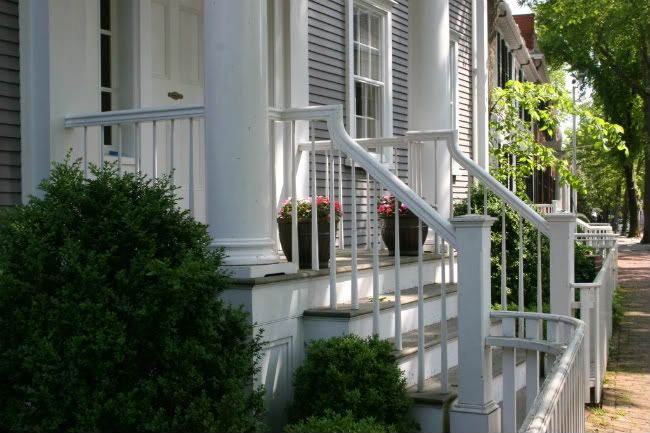 And I can't ever get enough of all of the flower boxes ...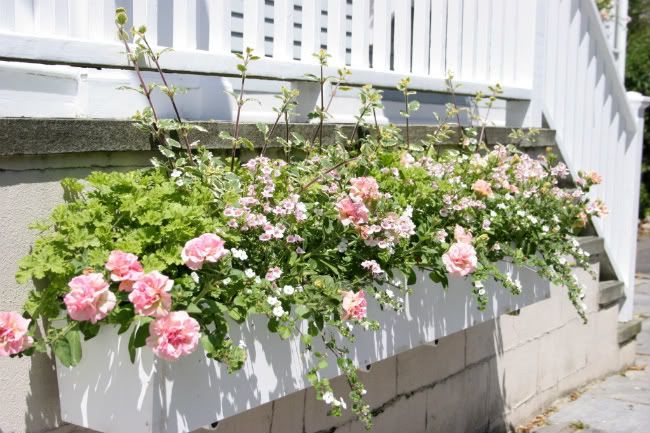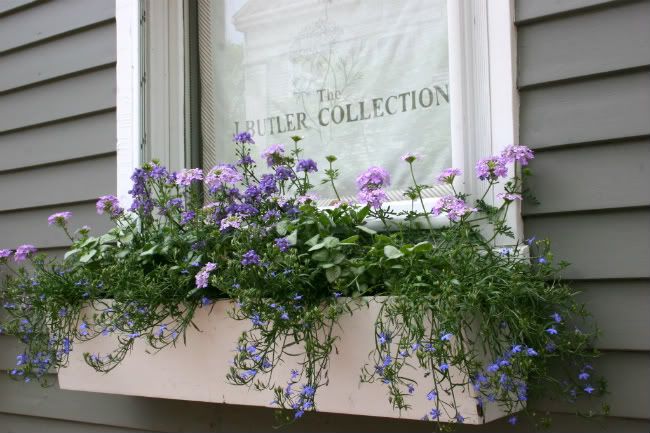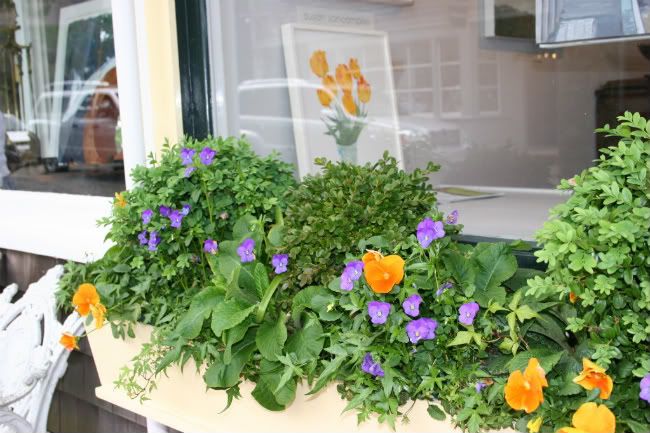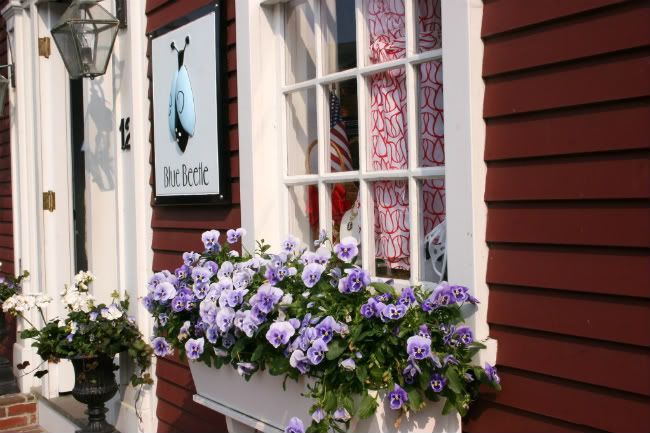 We passed this house everyday too and just love it. It's on the market. Only $11 million. My sisters and I were thinking about pooling our money ... girls can dream, right?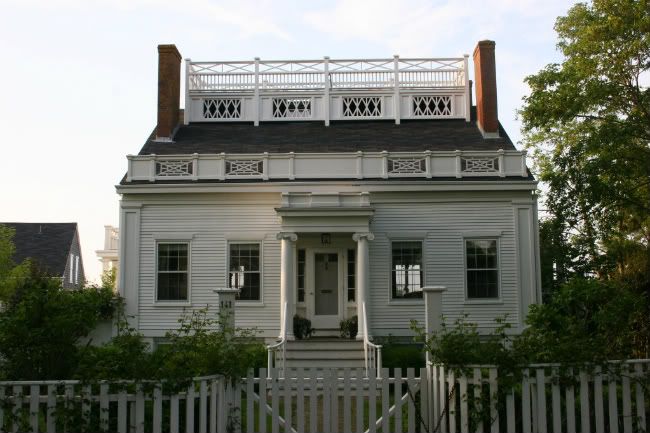 But I could easily be content to live in this little one ...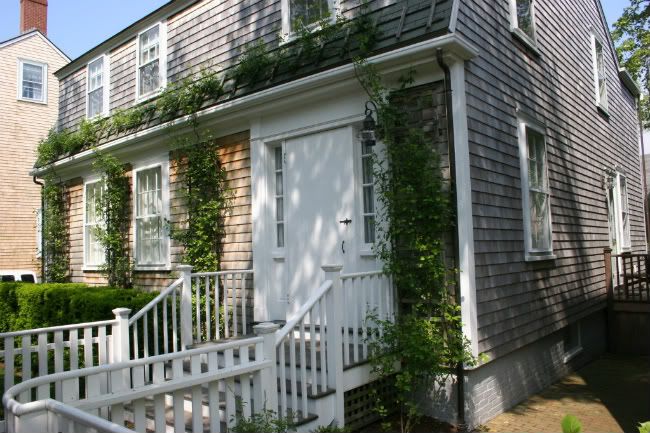 Or this one ....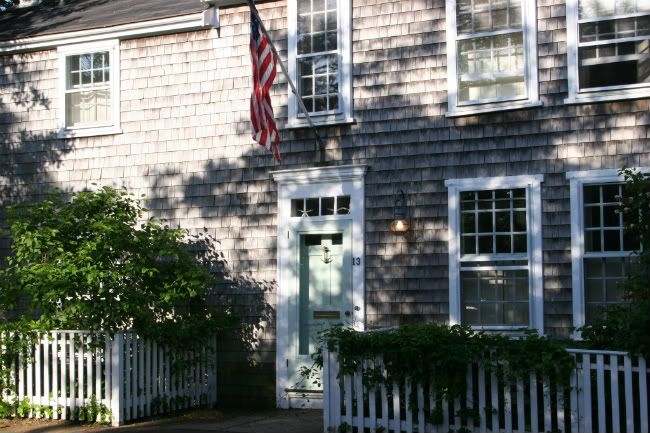 I tend to obsess over the doors here too. I want mine to look like this ...
And you know me and my license plate obsession .... how fun are these?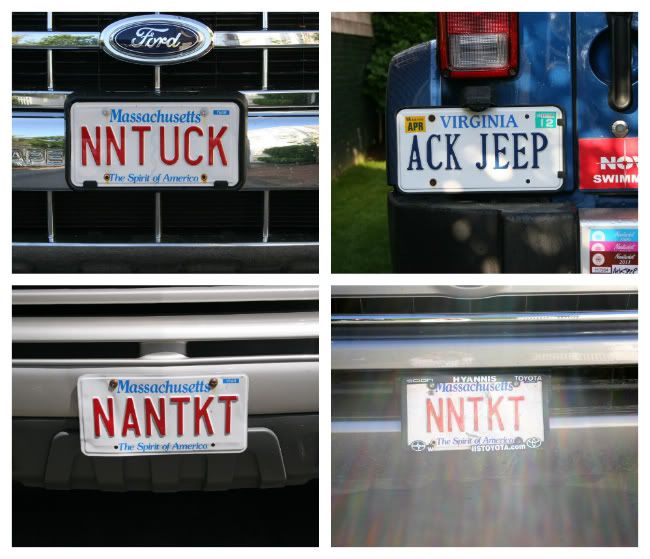 This one is my mom and dad's ... I love it!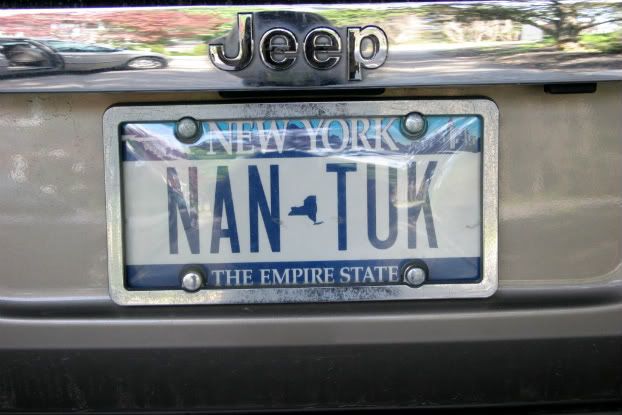 When our children were younger, the beach was always part of the trip. Now that we are older, and come without our children - not so much. We don't get in bathing suits these days.
:)
But we do like to drive to the other side of the island anyway. Out into Siasconset (aka: Sconset). Now as the story goes, Sconset used to be the part of the island
away from town
, where actors from New York would come to get away from it all, and away from the tourists. My mom said that the people out in Sconset at one point wanted their own zip code too - thus distinguishing themselves from the
regular folks.
(My mom knows as much about the history of this island, the people and the houses as any native there. She is a fabulous tour guide with a wealth of information.)
Spring said, "I can not be on this island and not step foot on the beach." Out to Sconset we went.
And speaking of beaches ...