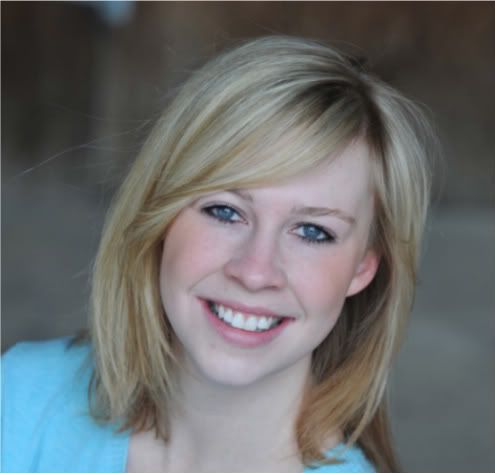 This beautiful face belongs to Chloe Ray ...
just
one
of my favorite five children. Chloe is and always has been a bright shining star for me.
Shortly before Chloe was born, my older sister had lost her fifth baby to
SIDS
, at just four months old. It was a very sad time for our family, but I admired my sister's strength and courage as she carried on with grace after such a tragic loss. Her faith in a loving Heavenly Father helped her find that strength, believing that there would come a time when she would see that lost little boy again ... his death has become a "tie that binds" and that family strives to live just a little better so that they can have the blessing of being with him after this life.
So when Chloe arrived to join our family, 20 years ago today, I was a much more worried mother. I made sure that she slept on her back or side ... if she was sleeping too long, I would wiggle her just a bit to make sure she stirred ... I would try and watch her tummy rise or put my hand in front of her mouth to make sure that she was breathing okay as she slept.
Like all of my other babies, Chloe was born with just a hint of light blonde hair. But when her hair did finally make an appearance, it was a pretty strawberry blonde and curly - well,
that
was different! She was adorable.
Chloe and I used to take naps together when I was pregnant with Elliott. One day we were laying in my bed singing songs and she said , "Mom, I'm the best singer in the family, huh?" She was only three at the time and I got such a kick out of her bold statement. I said, "Well maybe you are." She developed a sense of self confidence at a young age which I certainly didn't have, so I couldn't help but admire that about her - still do.
I had dropped her off at pre-school one day, we were running late so she was the only one on the playground as she made her way to her classroom. I watched her jump out of the car, her curly pony tail bouncing, with her little school bag dangling from her arm ... she wasn't too far from the car and she twirled around, smiled at me and waved - then she skipped along, not the least bit concerned about being the last one to her classroom.
You know that expression,
my heart took a picture
? Well that day, in that moment, I understood exactly what that meant ... because my heart took a picture, and my eyes welled up with tears.
I am so lucky to have her - I love this girl!
Happy birthday my Chlo-be-dobes!!!