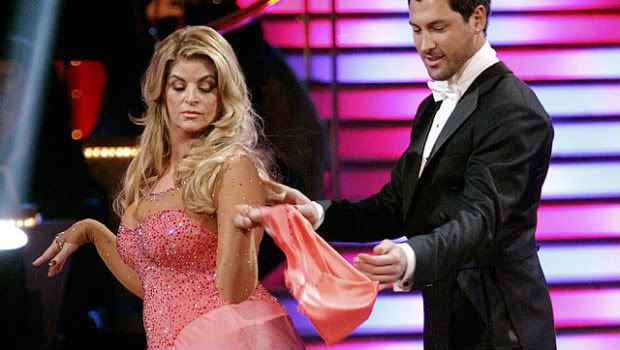 I have never been a huge fan of Kirstie Alley ... and its not that I don't like her, I guess I am just indifferent about her and her career. BUT!!! Have you SEEN her on Dancing with the Stars???? What a surprise she has been!
She is an amazing dancer and looks fantastic! (Who would have guessed that about her?) And I can't even believe that she is 60 ... 60!?!?! Oooooo ... and that Maks ... LoVe him ... always have. I am just a little envious that Kirstie gets to have Maks as her "personal trainer." I certainly wouldn't mind a guy like that teaching me ballroom dance moves and giving me a workout everyday. (Just sayin'.)
In case you haven't watched Dancing with the Stars yet this season - I highly recommend you tune in. It's a great cast this year - lots of good dancers. But, Kirstie? She is the one I look forward to watching the most, truly.