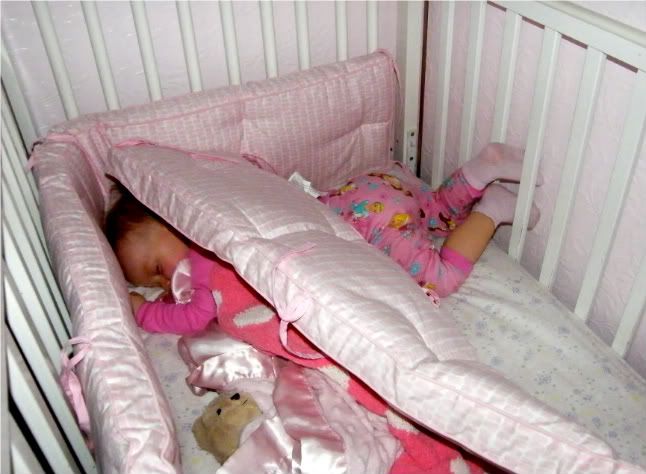 McCall sent me this picture of Libby a few days ago and I just had to laugh. I used to LOVE checking on the kids before I went to bed to see what kind of position they were in. And McCall was always the one who would be in the craziest positions of all. And not just as a baby ... at 6, 8, and 10 years old as well.
This reminded me of my Sophie when she was a little girl. When her dad and I would go out for the night, we always put one of the big girls in charge. (It was usually McCall.) If Sophie woke up anytime during the night, she would always go into the sister who had been in charge of her. Even though I was home too, that's just the way her little mind worked.
One night, I was checking everyone's beds and I didn't see Sophie. She wasn't in anyone else's bed either and I started to panic just a bit. I woke up McCall and asked her where Sophie was. She didn't know. We searched all over the house and finally found her on the far side of McCall's bed next to the wall. She was too tiny to climb up into McCall's big bed and hadn't woken her up to help her, so Sophie just laid down and went back to sleep on the floor. It was so cute ... and as much as I am glad (at my age) I don't have babies at my house anymore, I sure miss those happy little moments with them - the ones that really do make your heart smile.