Yesterday, I stopped by my sister Courtney's house to pick up a few things.
As I walked into her house, she was standing with a glue gun and a cute little chick in her hand and said, "My house is such a wreck." This is what I walked in on in her living room ....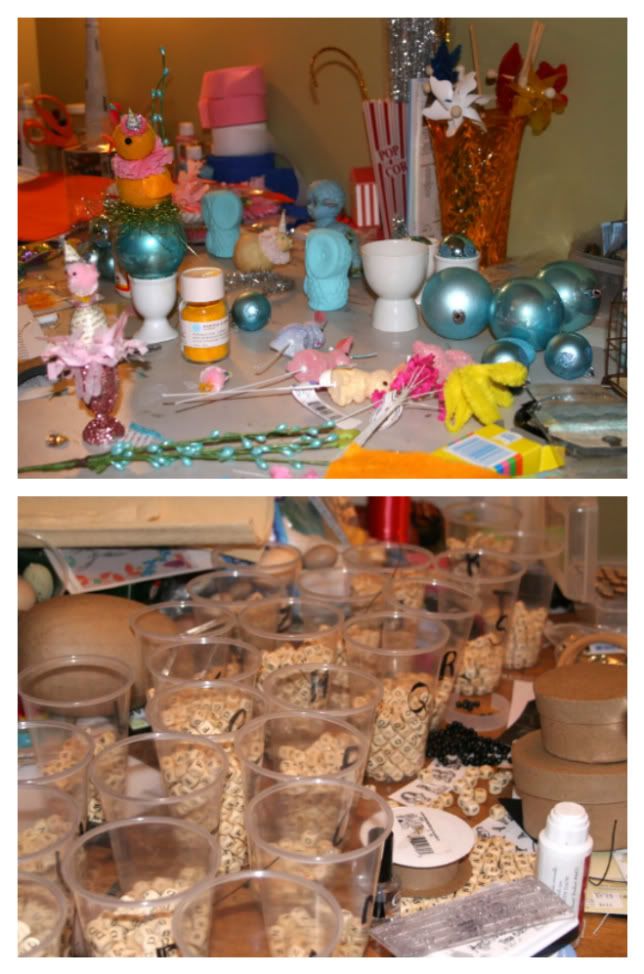 And this .....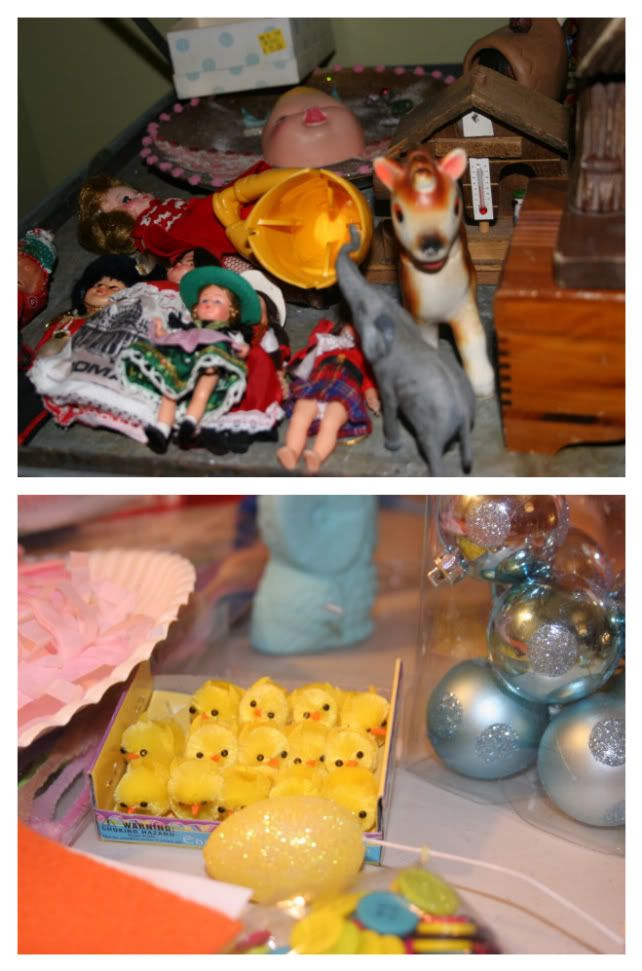 Because she had been creating these ....
And these ....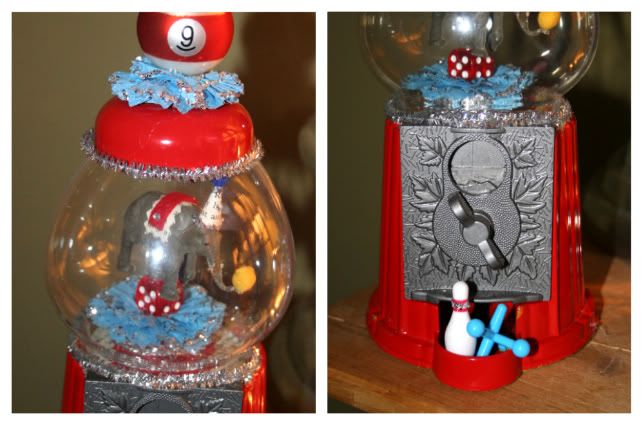 And some of these ...
.... for a boutique that was coming up.
Really Courtney? Her creativity never ceases to amaze me.
But this "Queen of the Circus" takes the cake ...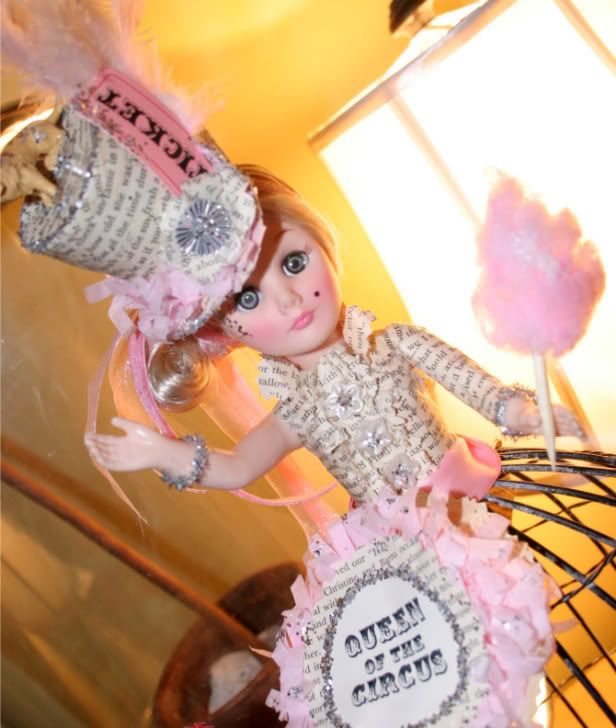 Her skirt is a bird cage ... and look what's inside ...
I was with my friend and she said, "Wow, I didn't realize I liked elephants so much!"
But who wouldn't when they look this cute?!?!?!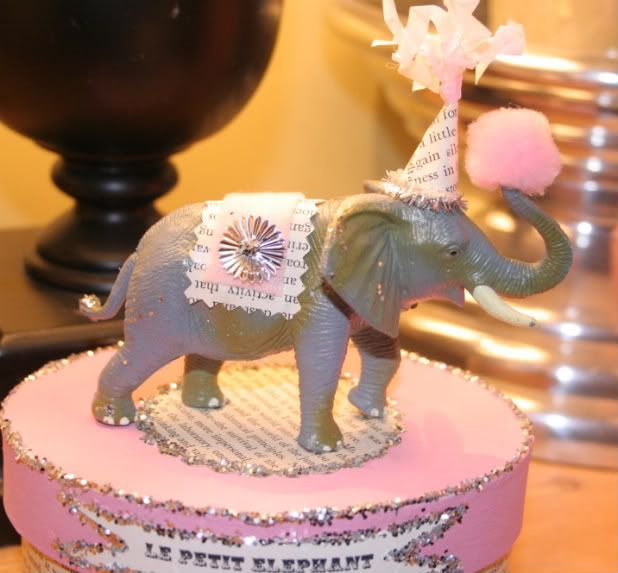 (I call this kind of crafting, the new generation of crafters ... back in the day when I opted to craft, we did a little bit of tole painting and made a few frames and puff painted t-shirts. This kind of stuff takes on a whole new meaning of the word crafting - I don't have that kind of patience anymore. Maybe I never did.)