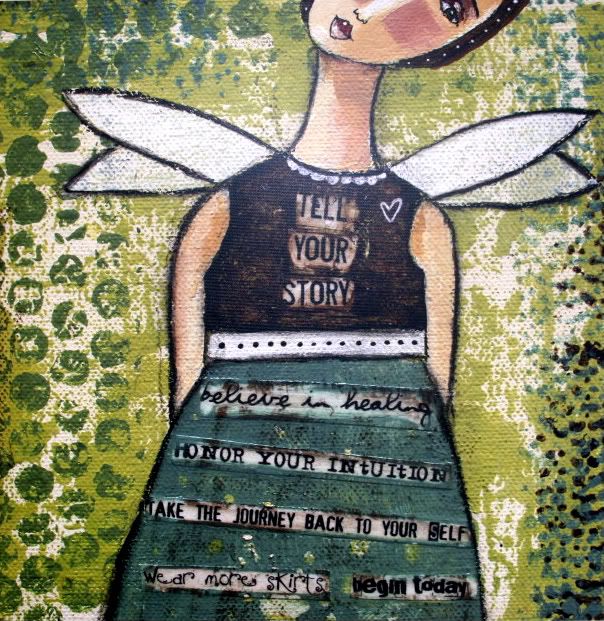 I love this.

I have it hanging on my kitchen wall.

When I first saw it, it reminded me of this blog ... completely. I started blogging to help heal my heart ... beginning that day ... and to tell my story.
The part about taking the journey back to your self ... that has taken a while. But I started to finally feel like myself again last week, and it feels really good.
Now if only I had the legs for skirts, I'd be all set! ;)