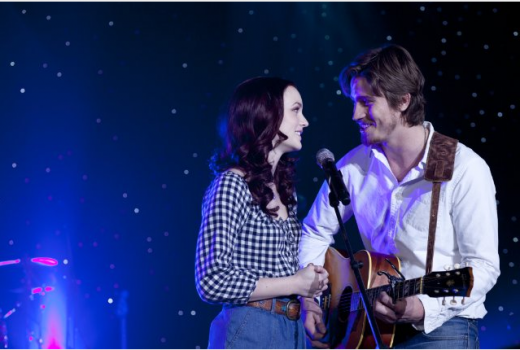 Last week I got a text message from Spring that said: This is your new happy little thing. Go to YouTube "Leighton Meester featuring Garrett Hedlund - Give in to Me - official music video." He makes me happy.
What was so coincidental about that is that I had just met McCall at Costco during our lunch hours and she had given me a CD she made for me featuring music from the movie Country Strong and that song was on it. And I had just gotten back into my car to pop that CD in the disc player when the text message came from Spring! (I do love a good coincidence.)
McCall and I saw Country Strong last weekend and although I did NOT like the ending, I did like the movie. Mostly because I love Gwyneth Paltrow, I loved the music in it, and I love Garrett Hedlund, who I had never taken notice of before. What a doll.
I don't watch Gossip Girl so I didn't know who Leighton Meester was either. (That is so not like me. I am usually up on who's who in Hollywood.) I thought that Garrett and Leighton were so adorable together and rumor has it, after filming this movie together they are dating in real life too.
Here is what Leighton had to say about him in an interview ... you can decide:
"I just finished making a movie called Country Strong which comes out in December. I worked with a guy name Garrett Hedlund who is wonderful ... he's very different ... really, really talented and cool ... and very cute ... all together it was one of the best experiences of my entire life."
There is nooooo denying their chemistry ... click
here
to see.
(Garrett is in TRON too, but I like him
WAY
better as a cowboy!)