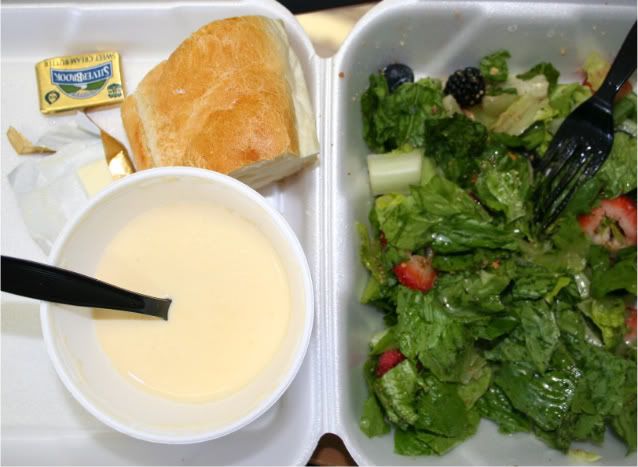 My second favorite thing to have for lunch is a soup and salad.
(Is there even a question of what my first favorite thing is?) And one of my favorite places to get a great soup and salad is at Zupa's ... especially on a cold winter's day. (Which today is not, but still.)
I was at Zupa's once with my girls and Chloe ordered a Wisconsin cauliflower soup. Really? I don't think I had even heard of cauliflower soup before and questioned why in the world she would get that.
She said, "Oh Mom, if you have never had it you have to get it. It is sooooo good."
It was. And now that is all I ever get when I go there.
And I don't think there is anything better with great soup than great bread. And Zupa's bread has GOT to be the best bread around ... really ... no, really ... it is! Sometimes I go there just to pick up a loaf of their bread because it is THAT good.
It sure hit the spot today.