My thought:
Are you really going to do a post about Christmas morning Polly? Isn't it a little late for that?
Answering myself:
Well, I was thinking that it was way too late, but then McCall sent me an email this morning saying, "
It's January and peeps are still posting about Christmas. I'm waiting patiently for your Christmas Day post…it's not too late."
My thought:
I really did want to do a few more Christmas posts but there was so much going on and so many of us were sick, it just didn't happen ... frown. I really do blog for posterity and since McCall is my posterity ... what could it hurt, right?
Answering myself:
I have actually seen lots of Christmas posts around the blogosphere in the last couple of days. And I have read that lots of other people have had sickness floating around their homes and maybe
that's
why they are late in posting about Christmas too.
My thought:
Or maybe they took a little break from blogging to enjoy their Christmas holiday.
Answering myself:
We can go with that. So here is my post about
us
enjoying the Christmas holiday!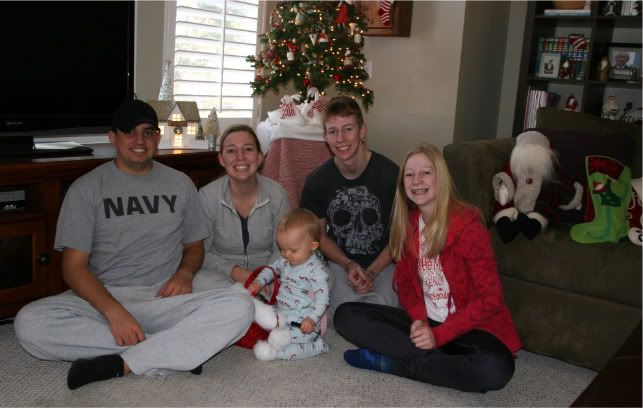 I am sure I'm not the only one who takes the "before" picture of everyone in front of the tree (my tiny little table tree this year) prior to any opening of presents or peeking into stockings. We were such a small group this year without Haley and Chloe ... it was a little surreal actually. It was our first Christmas that all the kids weren't here together and it just wasn't the same.
I slept in until about 9:00. Elliott until about 10:00. And at around 11:00, McCall called us to say that they were on the way over from the in-laws house so to wake Sophie up. (She made the right assumption, Sophie was still asleep.)
I opened the box of See's ....
And then the morning became all about
Libby!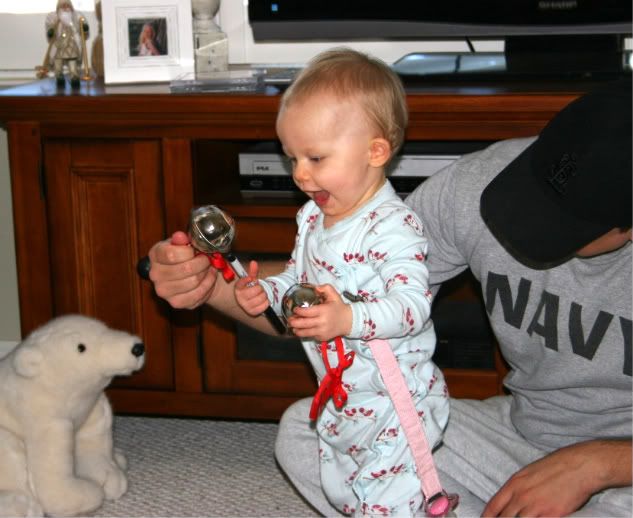 Even Sophie made the comment about how Christmas is so much more for the "little ones." And we all had so much fun just watching her.
Libby is 110% girl too. She got some jewelry and a bow and a new little coat and she wanted them ALL on!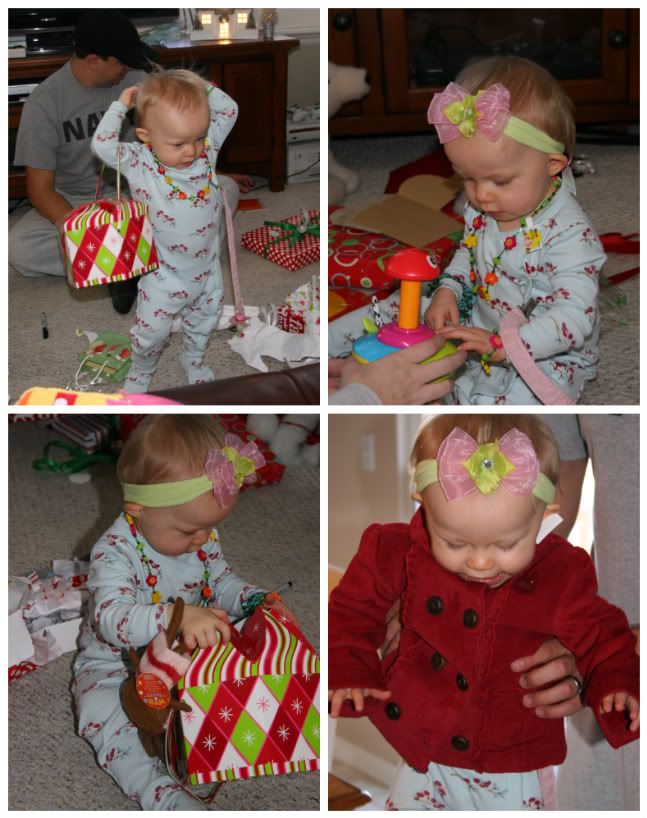 But her favorite thing of the day? The sharpie pen that she found on the floor. She did not want that out of her hands. (I'm tellin' ya - that little girl had more fun at my house when we were living in chaos, with all the piles of
stuff
laying around from the basement renovation. She would pick things up, find other places to put them, pick more stuff up, find a bag to put them in and around and around that process went for HOURS! Who needs toys when you have household items to play with???)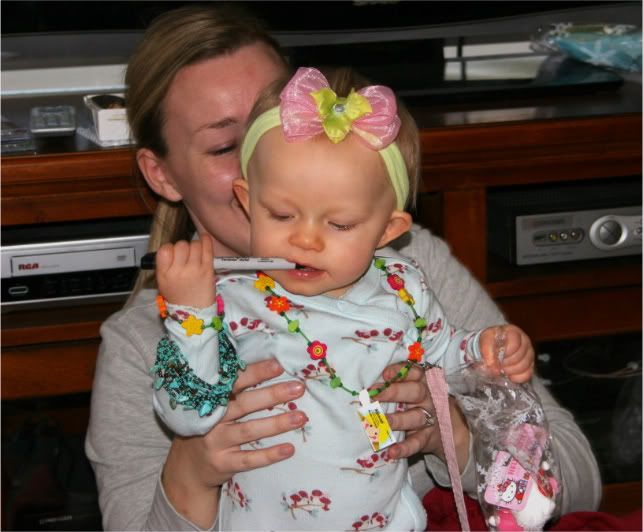 Libby was one of us who was a little bit sick though ... runny nose, cough. At times during the morning she clearly was wheezing and having a hard time breathing - you know that loud, hacky kind of breathing? So she and her mommy and daddy spent the rest of the afternoon in the ER where Libby was treated for croup, and then they had a quiet
rest of the day
at home. (A very different Wood family Christmas this year all the way around.)
Elliott, Sophie and I headed on up to Sundance ....
(to be continued)