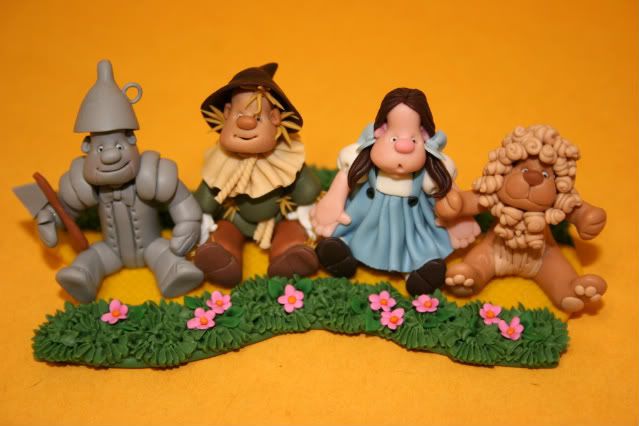 Have you heard that today is the 71st Anniversary of The Wizard of Oz?
I kind of like everything about the Wizard of Oz ... I blogged about that already over
here.
This morning McCall sent me an email asking me if I had seen the Google home page today. They had a drawing of Dorothy, the scarecrow, the tin man and the lion heading toward the Emerald City through the poppy fields.
The poppies spelled out Google ... I thought that was pretty clever.
So today I was reminded of my little clay creation of Dorothy and her friends. I keep it in a little wall cabinet that hangs in my bedroom.
I kind of love them too ... each of these characters are only about 1 and 1/4" high. That's pretty tiny. I don't think I would have have the patience to make those curls for Lion's mane. (Or that rope around Scarecrow's collar for that matter.) But I do adore little things made out of clay, so when I saw these guys in a shop in Solvang, California years ago, I wanted to have them.
Do you remember that I'm also kind of an Alice in Wonderland fan? I wanted them too: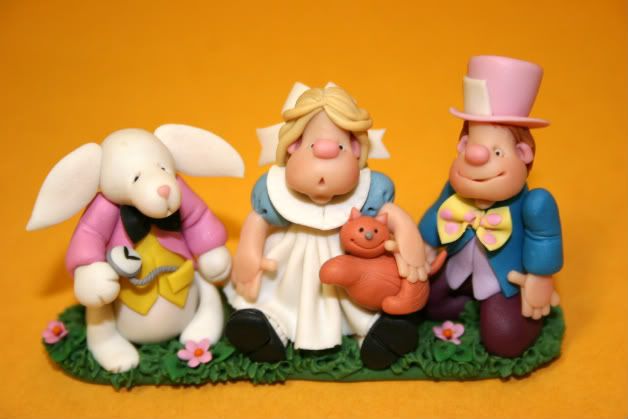 Okay ... and these guys ...