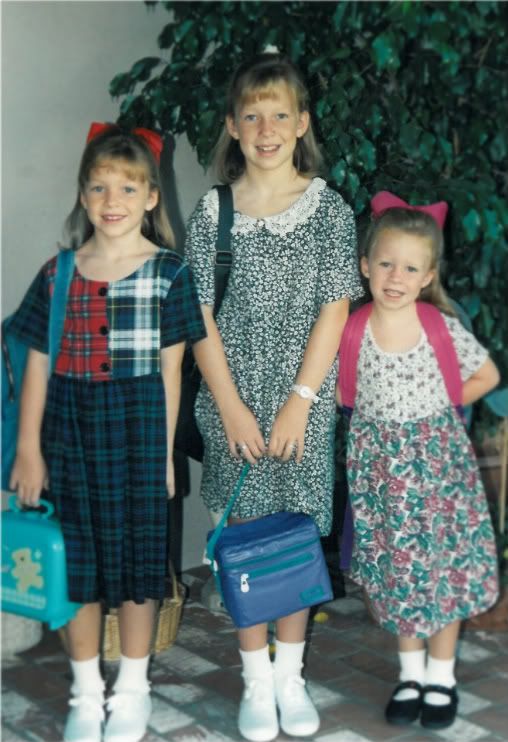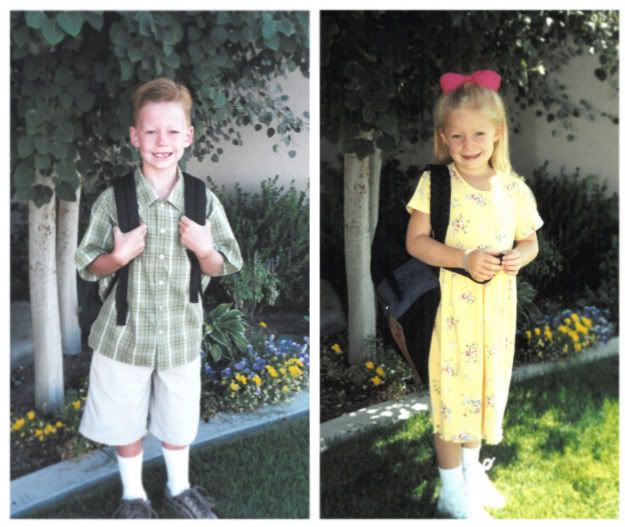 When my children were growing up "back to school" was always such a fun time.
We shopped for new clothes and shoes. The girls usually wore dresses on the first day of that new school year. Backpacks were loaded with new paper and notebooks and freshly sharpened pencils with fresh erasers. The lazy days of summer were over and mom was ready for the routine to begin again. The anticipation was a just a little bit nerve racking, but mostly exciting.
Sidenote: Except when Haley started kindergarten. That was just a little too much for her. Complete meltdown - total anxiety attack. When it was time for me to leave, Haley's teacher had to hold her back while she kicked and screamed and hollared at me as I walked away, "MOM! NO! Don't leave me! I don't want to stay! NO! MOM! NO! Come back!"
I cried all the way home and then called my mother in law for consolation. She said, "You are her mother. You don't have to leave her like that. You go back and stay with her."
We lived just a block away from the elementary school at that time. I dried my eyes and started to walk back carrying on a conversation with myself: Seriously! How rude of that teacher to tell me to leave and that Haley would be just fine. How does she know? She doesn't know Haley. What's wrong with me sitting in the room for a while with her? But ... what if she has calmed down now, and seeing me only makes it worse? What if she has another fit like that and the teacher gets upset because she had just finally settled down? Maybe I'll go to the office and have them call the classroom so I know she's okay.
She was okay. Her anxiety the next day was much less, and by day three Haley was ready to skip off to school, happy as a clam. I realized that somewhere along the way a tiny switch got flipped inside of that little girl that sent a panic attack in motion whenever a situation was new. Like the first time she was going to sing in church, or was supposed to give a talk. And at her first dance recital, piano recital, visit to a new friend's house - oh, and the first day of middle school ...
She didn't kick and scream that day, but she did cry - a lot, and held on to me, pleading with me not to leave. (It was that switch I tell you.) I walked her to the office. The nice office lady, Sharlene, said she would take good care of her and if Haley wanted to, she could spend the day in the office with her. And that is exactly what Haley did.
The next day we had a few less tears and a little less time with Sharlene, but this was a BIG change for Haley and I think it was a whole week before my little Miss Hee was feeling good to go on her own.
It's so interesting for me to even remember those little boughts of anxiety for Haley. I think she was probably around 14 when the switch flipped off ... slowly though ... V E R Y SLOWLY. To see her now - you would NEVER know. (End of Sidenote.)
We always took the traditional front yard picture too. At least in elementary school we did. I don't think I kept that up once they went to middle school. But this morning, as my last two big kids headed out the door for their first day of high school together I said, "Hey you guys, let me grab the camera and take a picture for old times sake."
Um, not quite the same enthousiasm of yester year, but I laughed out loud.