I decided it was high time to clean out my storage room
and make room for the stuff that is lingering in my basement looking for a place to call home. (You know, everything has a place? I have stuff still needing to find their
place.
)
Standing in the back corner of the storage room is a tall skinny bookshelf, which was FILLED with hundreds - truly, hundreds of magazines. (I blogged about how much I love magazines
here
.)
And even though they are SO fun to look at years and years later and remember
when
... I knew I couldn't afford to keep them on those shelves any more. Sigh. I needed that space.
So I thumbed through them, enjoyed my trip of nostalgic celebrities way back in the day and then tossed the whole lot! It felt good. But I did decide to post a few of the covers and share my trip down memory lane .... tomorrow I'll post some ads from inside the pages!
First - the Travolta's. I was a little jealous of Kelly Preston when she married John Travolta. When I heard they were together my first thought was,
LUCKY!!!!
I do love John Travolta. I started my crush when he was playing Vinny Barbarino in "Welcome Back Kotter." I went and saw it taped once as a teenager - had I known John Travolta would end up a mega-star, I CERTAINLY would have tried to get a picture with him, or at the very least an autograph. Hindsight, right?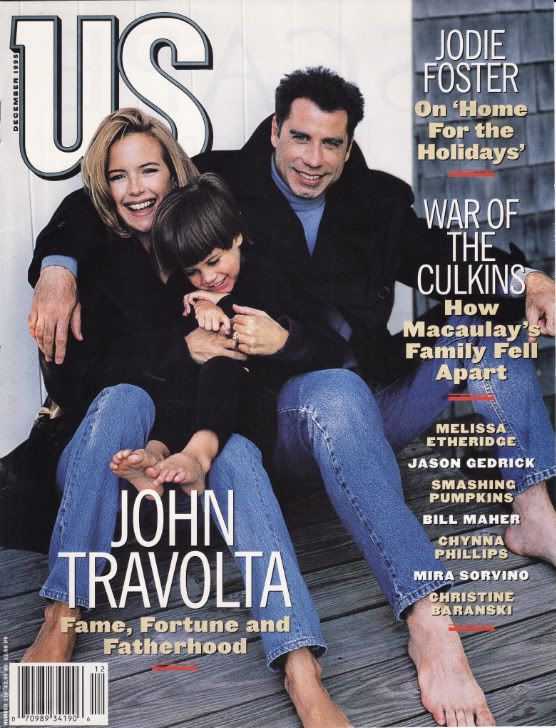 Oh Demi ... Do you think even Demi has a hard time remembering that she wore a dress that completely covered her up? Obviously, this cover is pre ... pretty much, pre everything! I just wish I knew her secret for anti wrinkles. Or the name of her plastic surgeon because he does a heck of a job. Maybe she has a portrait somewhere, like Dorian Gray, that is aging instead of her.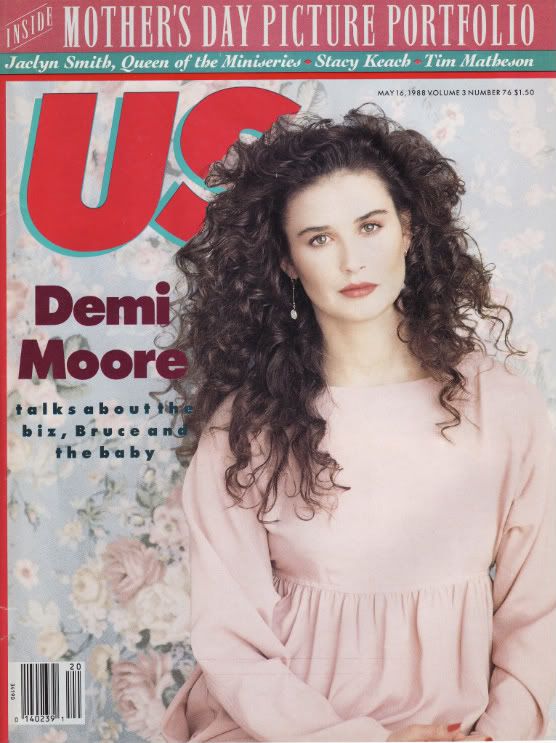 The teens of 90210. That was quite an era, wasn't it? It was such a provocative show back then. Certainly mild by today's standards, especially with the reality shows about the real kids of Southern Cali. But Brandon and Kelly were likeable - I liked them anyway. Brandon - so cute!
Johnny Hearthrob Depp. I remember when "Jump Street" first came on the air. I had been married for a few years but thought, HELLO, where did he come from???? I bet when they wrote "his private world" on the cover of this issue they had no idea how prophetic that statement really was!!!!
Let's see now ... two out of the six couple's pictured are still together!!!! That is actually pretty good considering!
Ah, "Mad About You." I LOVED that show! I thought they were so adorable! Great writing too. I miss them together.
I was actually a little suprised to see this cover of Sandra Bullock ... not back then, but now. She doesn't seem like she'd do a cover like this anymore. And I think she looks even better now - prettier, softer. Maybe it's because I like her so much. Now Alec Baldwin? Hiding out in the corner? Whoa, doggie. Time hasn't been as kind to him.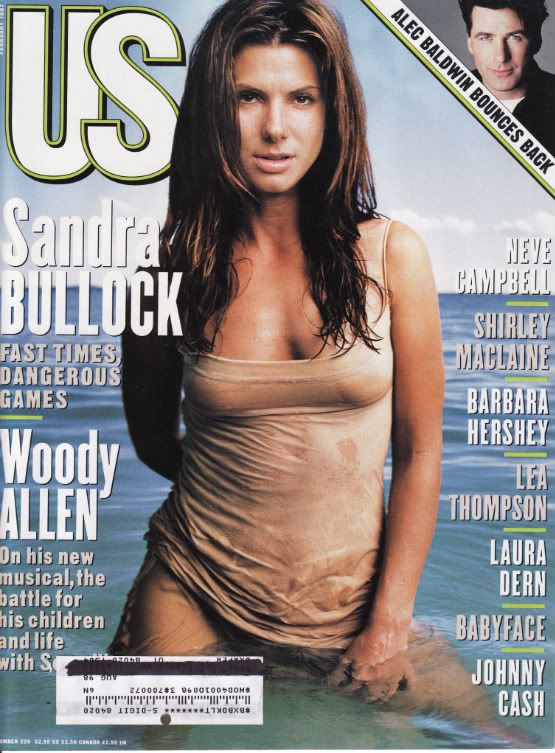 Well ... at least Larry Fortenski got his 15 minutes of fame. Poor Liz ... Poor Michael. His death was certainly
way
too premature - he was a brilliant talent.