Every year at this time, as the Sundance Film Festival is going on all around us here in
Utah,
I think to myself, "This should be the year that I try to get tickets to go see a movie." And then the week comes and goes and I don't, but it's always okay and I think,
maybe next year.
Saturday night, Sophie said, "Mom, Josie and I really want to drive up to Park City after church and just walk around to see if we see any celebrities. Her parents won't let her drive though because they don't trust her to get up there." (Wise parents, since Josie is only 16, Sophie is only 17, Park City is about 45 minutes away and unfamiliar territory for both of these teens to boot.
Did Sophie think I'd be okay with her being the designated driver?!
)
I knew that McCall and her sister-in-law Brandie had wanted to go too, so I called her up and asked if she wanted to drive up with the girls and I would watch her babies. Chloe was home with me, she was missing those babies anyway and wanted to spend some time with them .... until McCall got to our house. Then Chloe decided that she didn't want to miss the "party" and headed up to Park City with them.
My girls always say how lucky I am because I have seen so many famous people and they haven't. (It's true. And I do love seeing famous people, but it was also fun for me to let them head out for the adventure and anticipation of such.)
A few hours later .... the text messages with attached photos started coming in.
(Jef with one F - who clearly wasn't sure which camera to look at)
(Ponytail boy, as we lovingly refer to him as - another bachelor from Emily's season)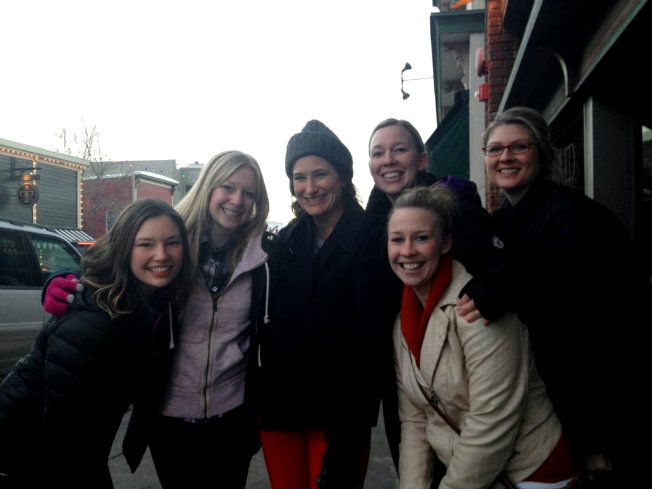 (Kathryn Hahn, who we all LOVE - best friend in "How to Lose a Guy in Ten Days")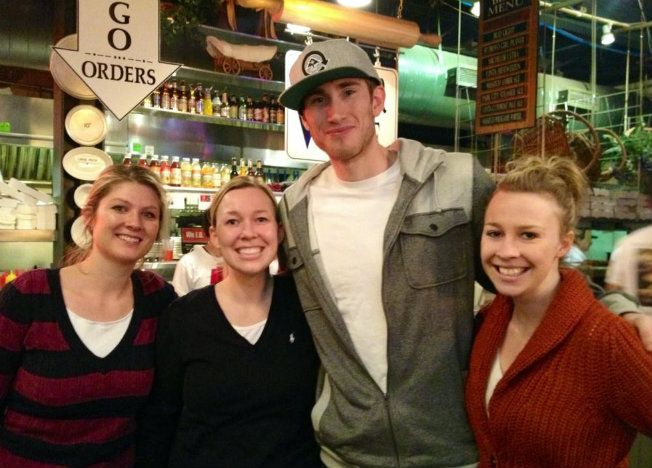 ("Cutie" Gordan Hayward from the Utah Jazz)
(Happy, happy little girls)
The girls said it took about 45 minutes to find a parking spot, but also said it was totally worth it. They loved it and I love it for them. (They also saw James Franco, who I adore ... but the only picture they got had a big arm in front of his face. I think maybe their paparazzi mom needed to be there too, don't you?)