OH how I love little newborns ... especially when they are "my" little newborns! McCall was SO ready to give birth to this little guy. Her original due date was around the end of March, first of April. But she was measuring about a week early so her doctor told her that if she hadn't delivered by the 26th of March, he would go ahead and induce her. (Yes, please.) She was a lot bigger than she was with Libby so we were expecting this baby boy to be a big one.
Well, last Tuesday night, McCall called me around 8:00 pm and said, "Mom, I just wanted to give you a heads up that my contractions have been consistent every 15 minutes and they are getting stronger so I may be giving you a call to come down tonight."
Around 11:00 pm, I got her call. And just after 4:30 am .... his cute little face joined our family.
7 lbs. 9 oz.
20"
March 21, 2012
(Logan's daddy is a HUGE BYU fan! Look what he found in the hospital gift shop ...)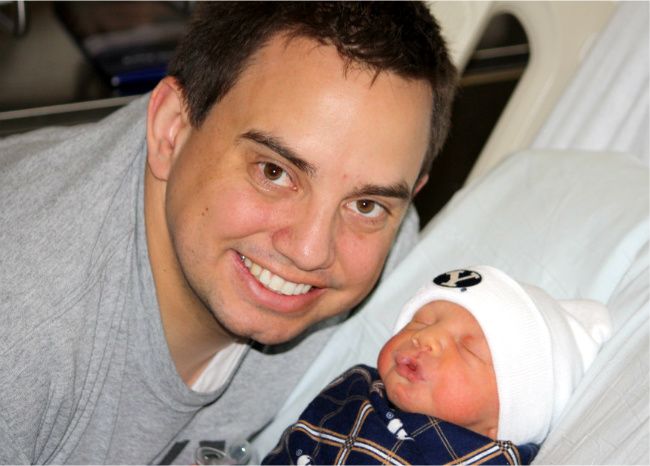 Libby had been calling him "brother baby" the whole pregnancy.
She was so excited to take him home with her!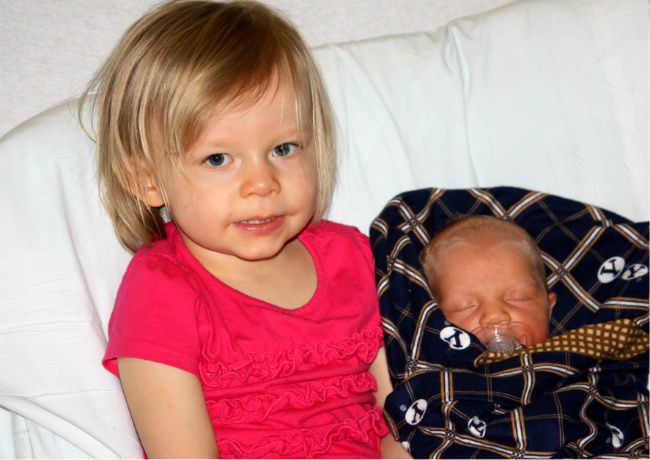 Welcome to the world brother baby ...