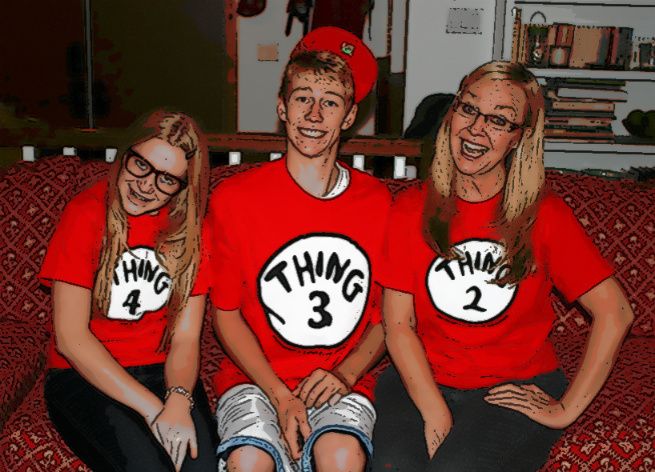 Dearest Dr. Suess,
We heard that today is your birthday!
Could it possibly be true?
Are you really one hundred and eight?
You don't look a day over sixty two!
We've loved your whimsey
and all of your rhymes.
We think you're hilarious
most of the time!
So thanks for the stories,
the characters, the fun.
Thanks for the Lorax, the Who's,
and Thing One!
The Sneetches, the Cat,
and don't forget Sam ...
who showed us all we should try
Green Eggs and Ham!
We love you!
Things Two, Three and Four