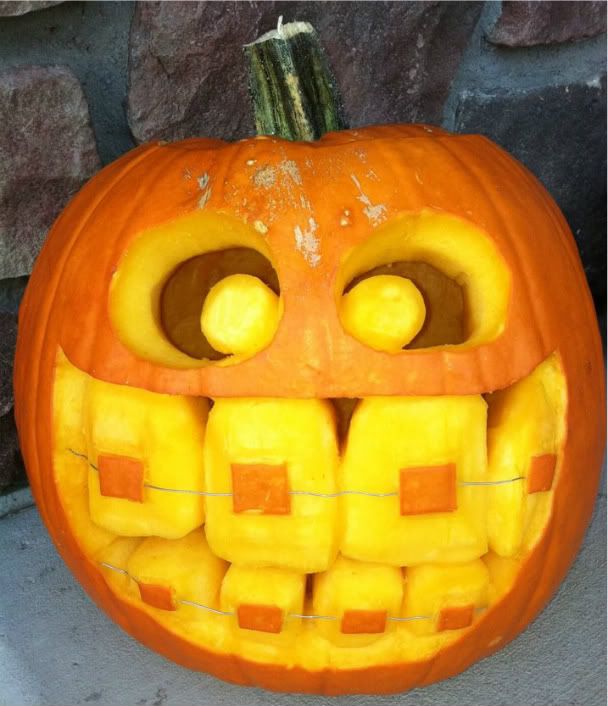 It is so interesting for me how eager I am to put away decorations once a specific holiday has passed. It is making me a little crazy to drive up to my house and see ALL of my Halloween decor out in front of my house, even though it was just four days ago!
But before I put all of my Halloween posts to rest for this season, I wanted to post a picture of one of thee cutest pumpkins I have ever seen. My friend carved this for his daughter who just got braces.
How adorable is this?!