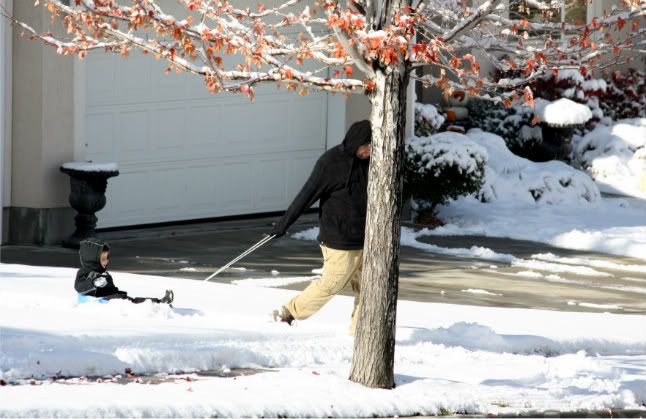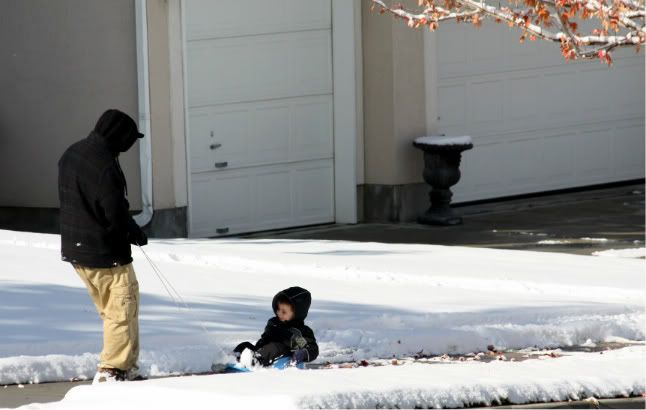 On Friday night, it started to snow. Oh how I love the snow. But already? Really?
When I woke up Saturday morning, there was actually quite a bit of it. Well, all things being relative, for this time of year, there was quite a bit of it. (I haven't even finished raking the leaves yet.) I don't ever remember having snow fall in my Halloween graveyard, so I thought I needed to get a picture of that.
While I was out in my front yard, I heard some laughing and one of my neighbors telling his little boy, "Here comes the hill!"
This really did make my heart smile.