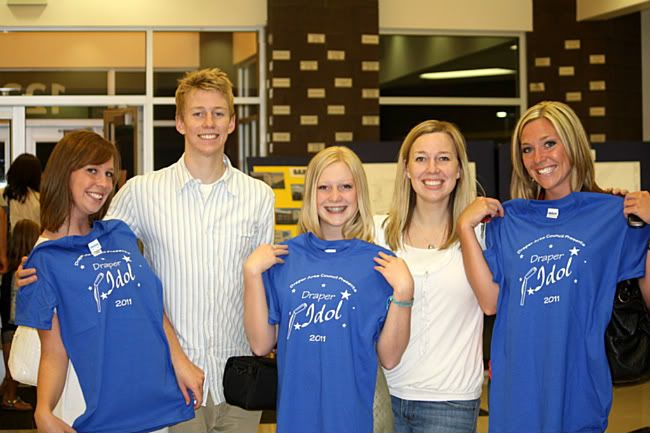 Every year at this time in July, our little city of Draper has a big celebration called "Draper Days."
There are tons of activities throughout the week: a Rodeo, neighborhood parties at different parks with food and entertainment, a big parade ... The biggest park is set up with vendors, games, rides, food and fun for Friday and Saturday with big stage entertainment and a huge fireworks show on Saturday night.
They also hold an annual "Draper Idol" which took place last night and three of my girls sang at that. May I just say that this generation of youth can sometimes blow my mind with the talent? At one point, while a previous winner was singing, I said to McCall, "I should get pictures of him because I bet he'll be famous one day." I thought the same thing about last year's winner,
Ellee Duke
... she is a star.
It is always entertaining to go, especially when I am partial to certain performers!
;)
We (I can say we since it's a family affair, right?) brought home one award, but if I had been on the judges panel it would have been a three way tie for first place ...