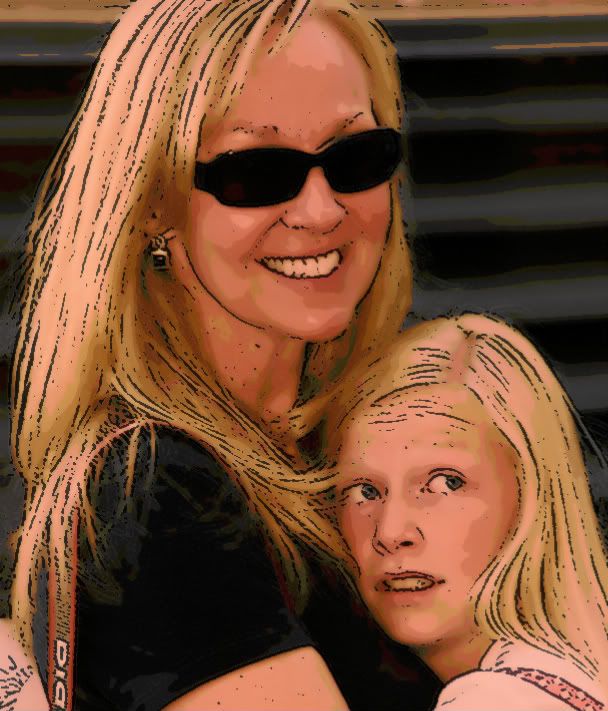 I logged into my hotmail account this morning and noticed that I have 2020 unread messages
in my inbox.
And then my mind started to wander about 20/20 in general ...
Like how hindsight is 20/20 and how I would give just about anything to be able to have a redo on several decisions in my life - but only if I could go back and redo
with
the 20/20 ...
And how I watched the show 20/20 a few weeks ago when
Stephanie Nielson
was on telling her story about her plane crash and her life now. She lives on my sister's street. I passed her the other day in her big black SUV and she waved to me. That was cool. (I like to think I have a connection.)
:)
And I do wish I had 20/20 vision ... I used to. And then I got pregnant, and it has just never been the same. I don't really like wearing glasses so I have been thinking about getting Lasik surgery. It is still pretty expensive though. One of the top Lasik corrections centers is right here in Utah - Hoopes Vision. Phil Hoopes lives close to me and we go to the same ward (church). I bet he would give me a deal. Right now I see perfectly fine up close, I just need the glasses for seeing far away. I think after my Lasik though I may have to start wearing reading glasses. Sooooo, which is the lesser of two evils? I am leaning toward reading glasses ....
I
would
love a new pair of sunglasses though. I stopped liking mine a few years ago, but they are so expensive to replace. Do I want to spend a few hundred dollars on new sunglasses if I am going to get Lasik? Pretty sure I have been saying that for at least two years now ....
My favorite pair of sunglasses was the pair I got before McCall's wedding four years ago. I loved the look, but not how they functioned. Since I see perfectly fine up close, the glasses I wear don't have rims on the bottom so I can look down and see beneath my glasses which totally works well for me ... like bifocals function, except I don't need bifocals. Those sunglasses had thick rims. I'm glad EyeMasters has a good return policy.
Ha ha ha ... that totally reminds me of when I was in Tennessee with my girls this last trip. I was texting and they both laughed at me because I would put my head down to read the message and then have to lift it up to type on my phone. Chloe said I looked like a bobble head. I bought my son-in-law a bobble head of Dwight from
The Office
.... he loves that show.
I can't believe it has been four years ago just last month that he and McCall got married. And Libby is going to be two in a couple of months. She is just the sweetest little thing. Well ... to me she is, to McCall she is a little bit sassy. But that's how two year olds can be. Her little voice is so adorable. I always thought my kids had the cutest little voices too. Boy, it was a lifetime ago that my kids were little ....
I probably had all of these thoughts in the course of a minute. It amazes me how our minds function and what they are capable of.
Theeeeeen ...
how come, on most days, I feel like mine doesn't function all that well anymore ..... ?