(Kay, I knooooooooooow you have already heard this, but ...) Nantucket truly was a wonderful respite
from the rest of my world for those few days.
I think the population on the island year round is just around 12,000 but during the summer months it jumps to around 50,000. Kind of crazy.
Whenever my parents have restored a home there, it is always with the intention of renting it out during those busy summer months. Nantucket pulls some pretty hefty rent prices, especially if the house is located near town. (All three of the houses they have renovated were within close walking distance to town.)
So, when any of us have visited, it has been during the off season and not during those busy summer months ... and I love that. First, because I don't like battling crowds (department store sales - blow out/close out sales - day after Thanksgiving early morning deals of the century sales - no thanks), and second, because the weather is usually absolutely perfect. This trip - we couldn't have ordered up better weather from Mother Nature herself.
All five of us siblings took a big family trip and brought our own children to Nantucket back in 1994. One of the kids' very favorite daily activities was walking into town to the candy store. And now when we girls go with our mom and dad, one of our very favorite daily activities is going into town too ... not for the candy, but for
SO
many other reasons: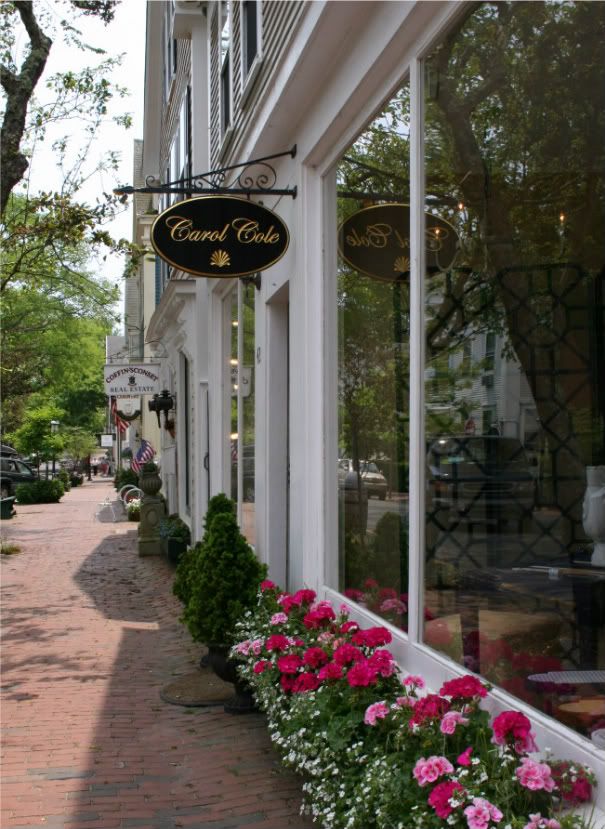 (My dad had the girl check the price on this fabulous boat he liked. It was $1500. He didn't get it.)
(My all time favorite children's clothing store is pinwheels!)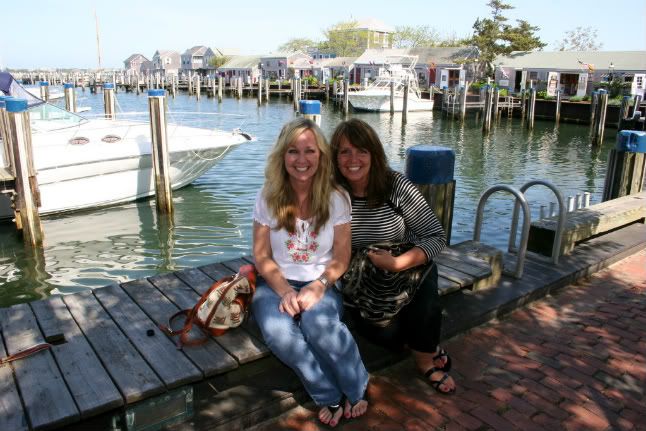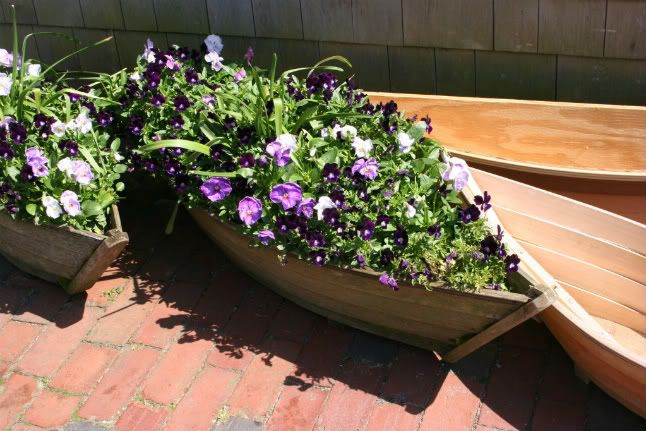 (The cute flowers outside of the "TOY BOAT".)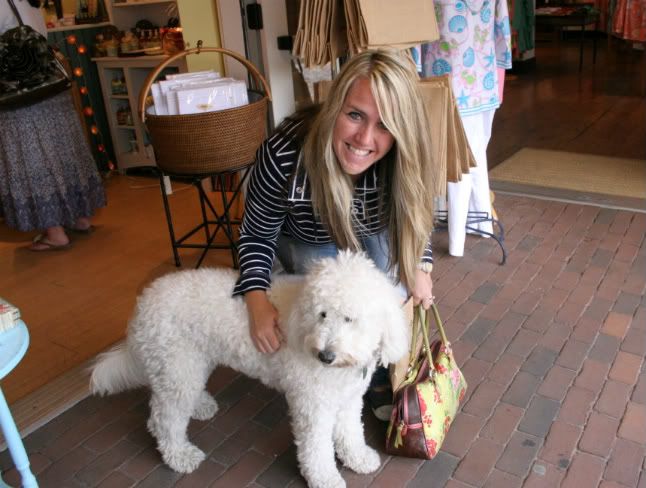 (Courty and I fell in LOVE with this puppy! He belonged to the owner and would just follow her around the shop!)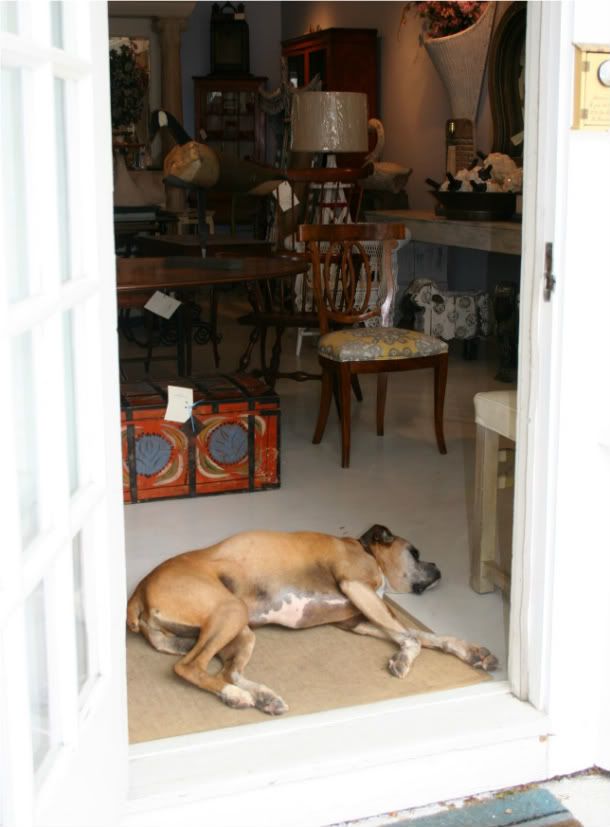 (We opted not to disturb this sleeping pup.)
(Best sandwich shop ever ... it is a given we will have lunch there at least once during our stay!)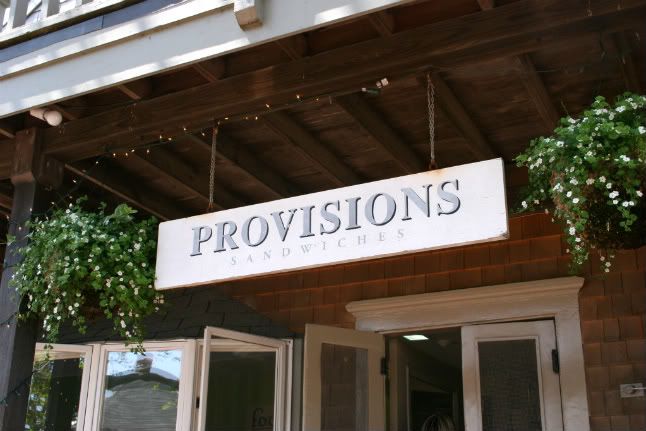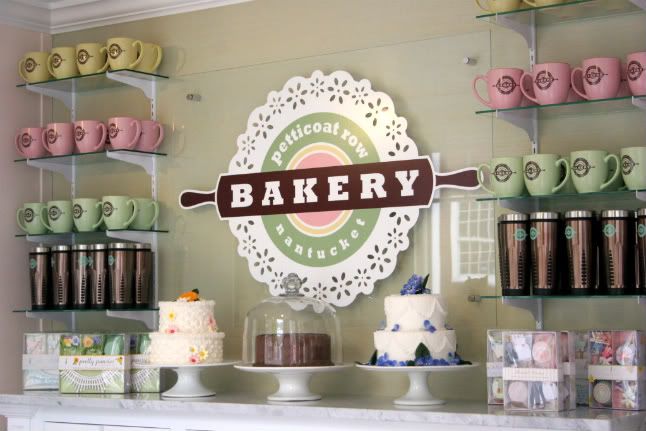 (A new bakery had opened up ... oh my! Unbelievably delicious pastries! Whoa.)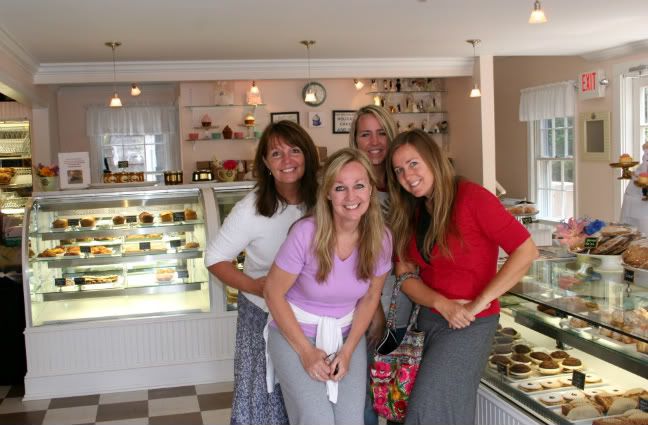 (We had pretty much just rolled out of bed!)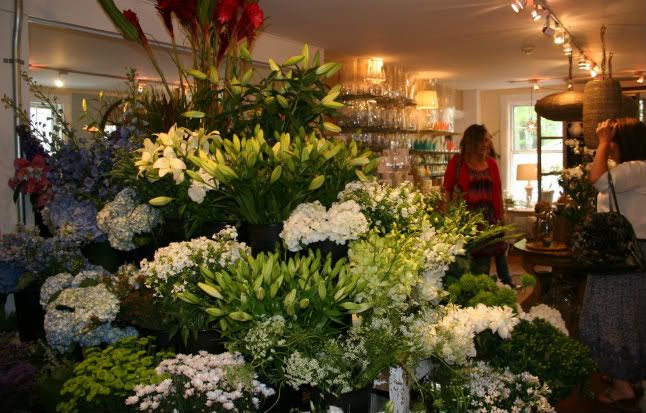 (Flowers on Chestnut ... LOVE everything about this shop.)