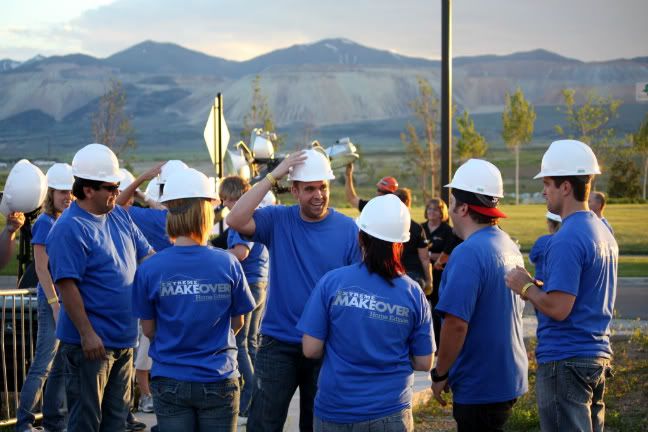 Well lookie who rolled into town! McCall called me yesterday afternoon and said that outside her office they heard an "ice cream" truck in their parking lot so she and a few of her coworkers walked outside to get a treat. She said it was the CUTEST pink truck and also had fresh baked cupcakes for sale. (Oh the yummy-ness of cupcakes.) How fun is that? The truck driver told them that they had been out to the Daybreak development earlier that day where Extreme Makeover was going to be building a house for an upcoming episode. WAY COOL. I LOVE Extreme Makeover.
So McCall, Haley and I decided we had to go check it out for ourselves. My friend Wendi lives out in the Daybreak development and she knew right where it was, so we headed over to Wendi's and then walked with her down to the lot where they would be building. And it was JUST a lot. There was no home to be torn down - which is a first for Extreme Makeover Home Edition. Yesterday was Day #1.
Wendi mentioned that the company doing the house for the family was Holmes Homes. I know the Holmes brothers. And then as we walked toward the beginning phase of the excavation, I saw a few of the blue volunteer shirts standing out in the lot ... and then I saw Todd walking toward them. Todd works for Holmes Homes and was the guy in charge of my basement renovation I did a few months ago. I was pretty excited ... ya gotta know I'd get a kick out of that little connection! :)
We watched for just a little while ... the TV cameras hadn't even arrived yet, but the big night lights were being hoisted up. It will be a crazy 7 days and nights for this crew. And I plan on watching the project as it progresses in the coming week!
SO FUN!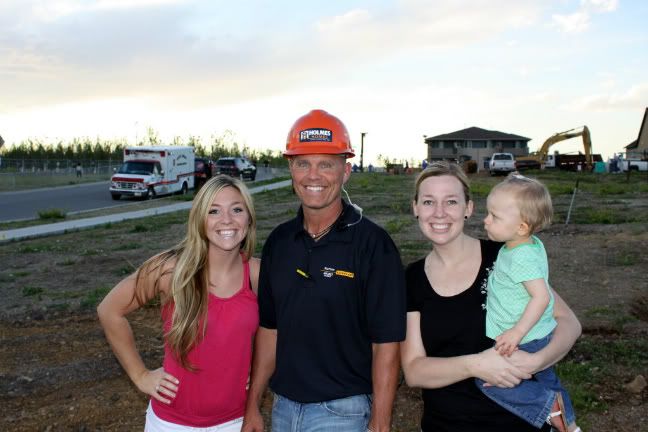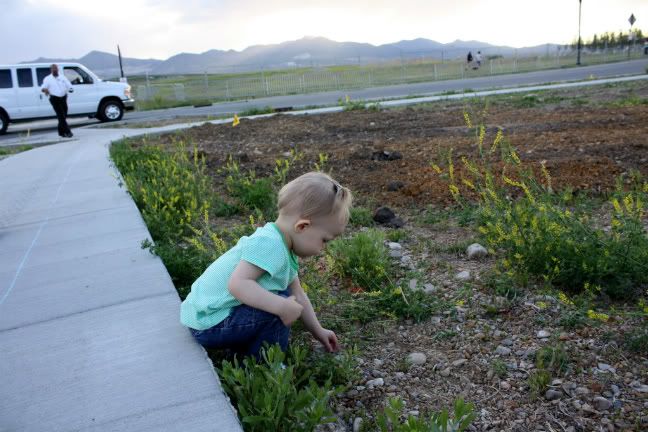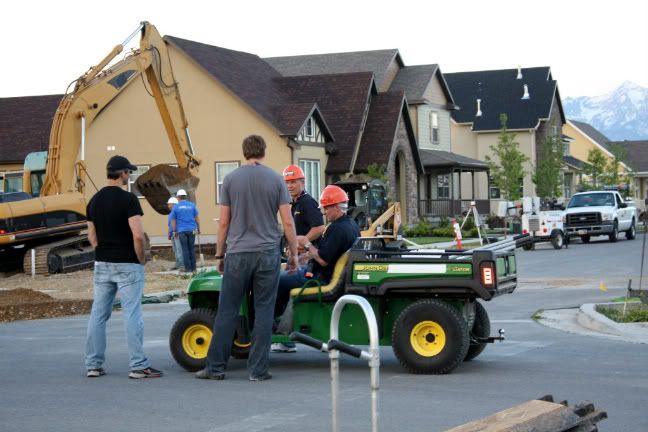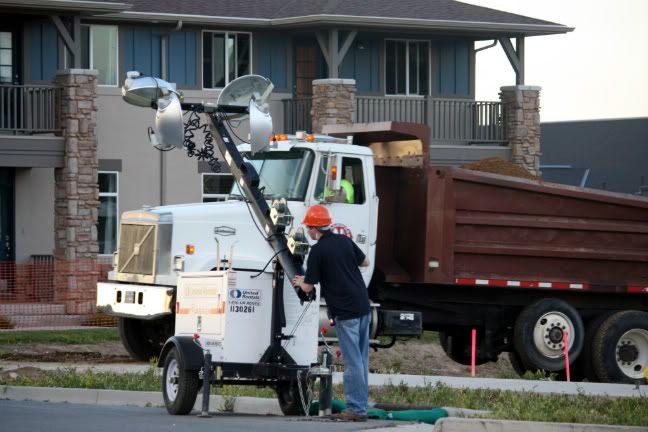 (A family friend and his wife were volunteers that first day.)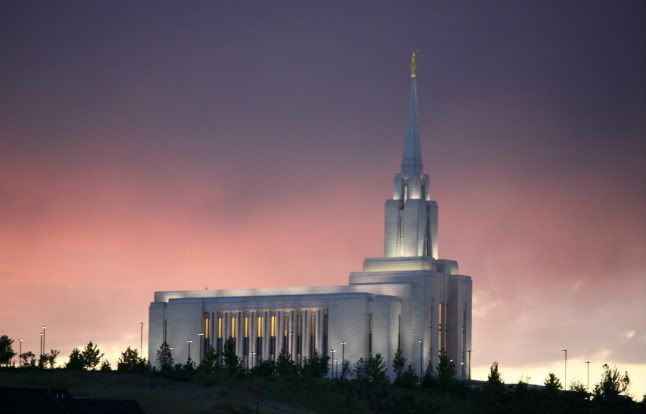 (Look how AMAZING this sky was as we drove back out of the development ... unbelievably beautiful.)