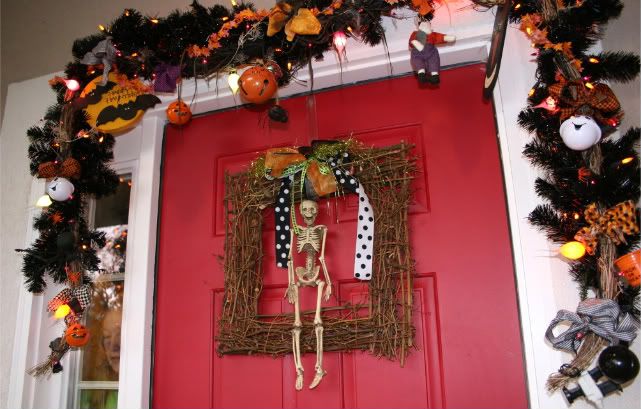 I really don't like to do any decorating (no matter what the holiday is) until my house is clean.
But with the basement renovation, and the chaos that followed upstairs, it was looking like I wouldn't be decorating at all for Halloween if I stuck to
that
rule. So about a week ago I did decorate my front door (that's the least I could do, right?). And then a couple of days ago I decided it really wouldn't take but a few minutes to get my grave yard out for the trick or treaters ...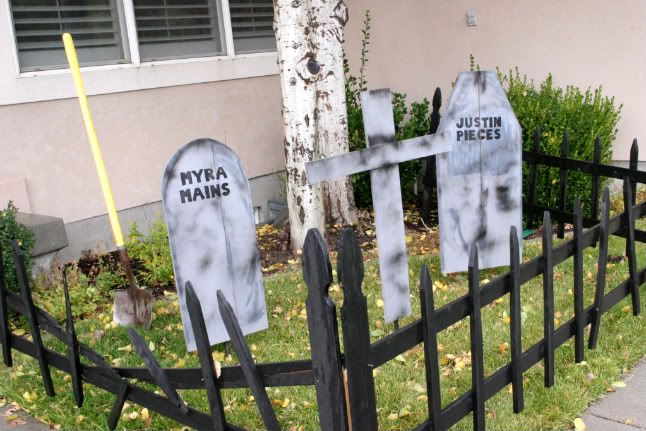 And since I
LOVE
Halloween so much, I decided I could certainly just decorate my front hallway ...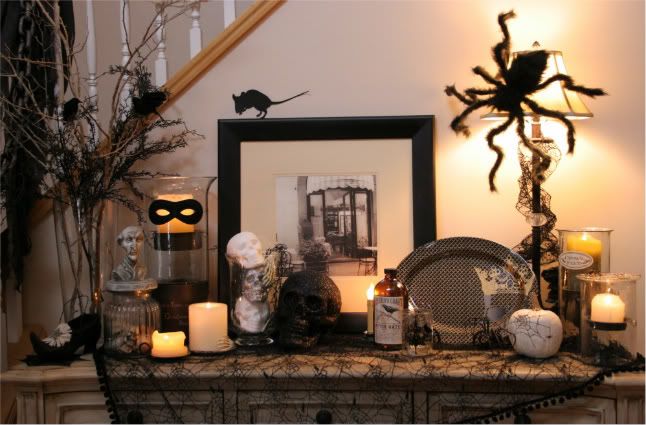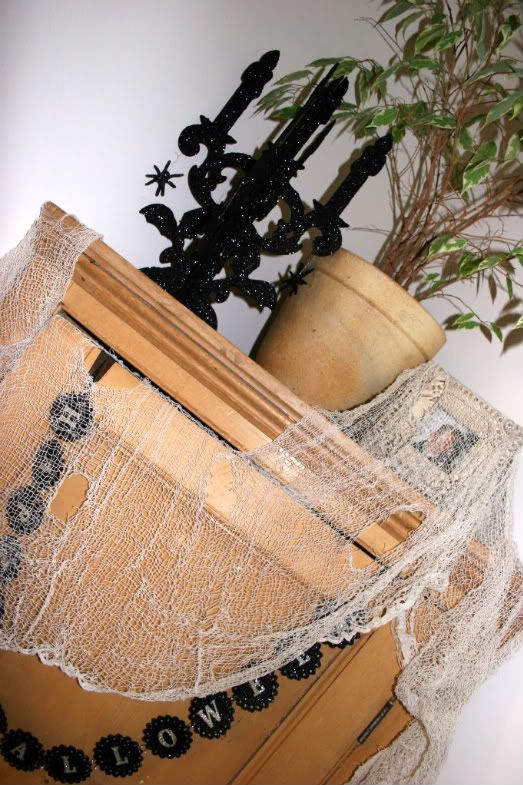 Oh yeah, and I had bought all that Halloween candy on the sisters "runs" to WalMart, so I decided I would go ahead and decorate my island in the kitchen - which led to my kitchen table ...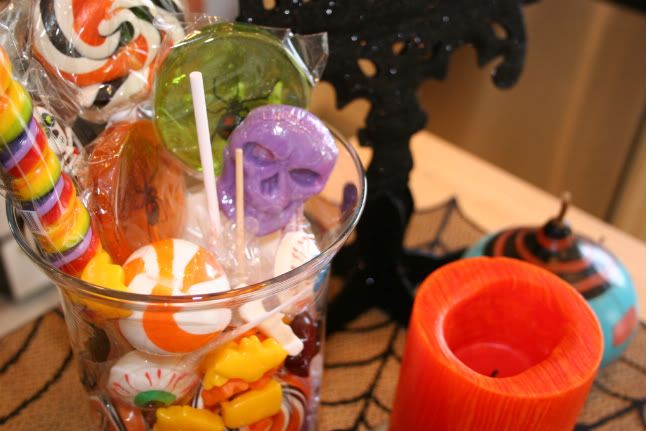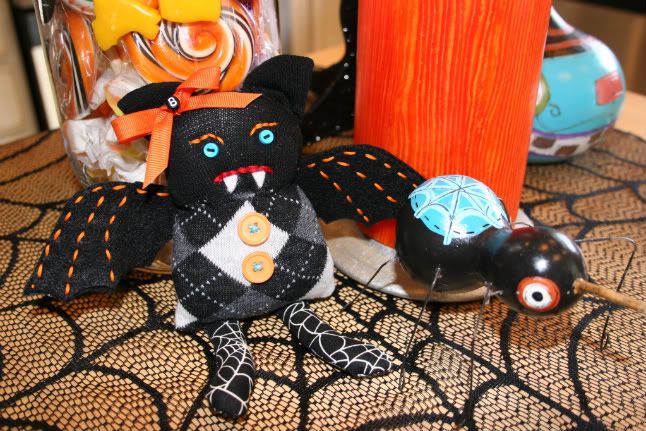 And as long as I was in the kitchen, I could just grab a couple of things out of my totes and put them around the kitchen too ...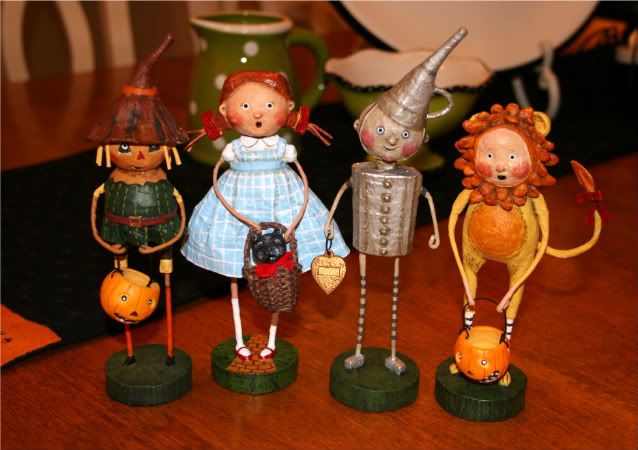 And because we watch T.V. in the family room, I thought I would just put a little something in there ...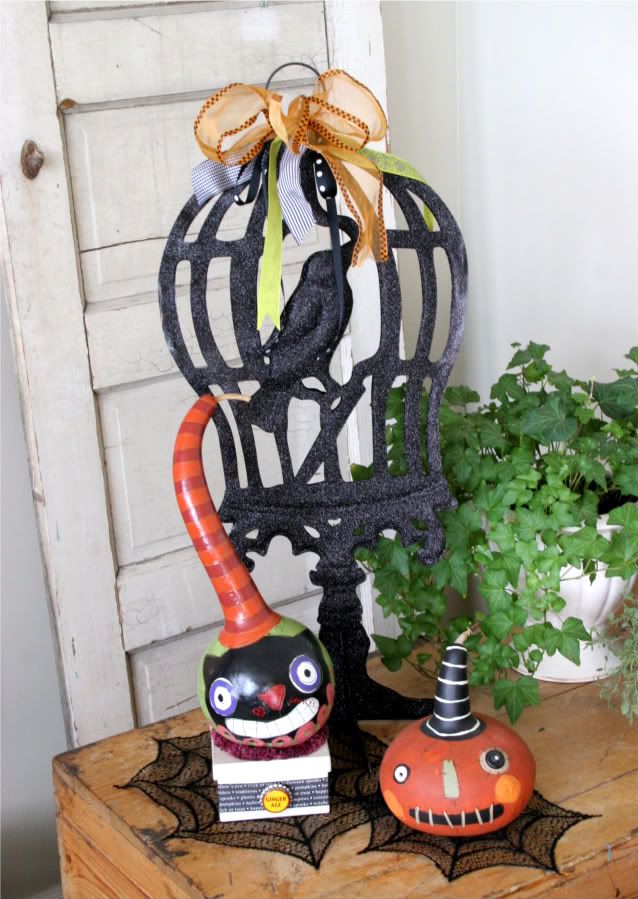 But that's it .... the big skeletons, the ribbons I hang around my light fixture, the stick grid Elliott made and the other 3 totes will just have to wait until next year. This year, I was just TOO busy!