I know that in the past several years Thanksgiving has become a bit of an overlooked holiday.
After Halloween, everyone is ready to start decorating for Christmas. (Especially, and in particularly, the retailers. It only ever gets a little corner of the room's attention.) This year, for the first time, I was sort of ready to do that too.
On Saturday, I tended Libby in the morning and then she and McCall decided to spend the day with me. I had an errand to run in Salt Lake and since we were in the area, we thought of lots of other fun places we could stop by and visit. Most of them were ready for Christmas too.
As we drove around in one of my favorite neighborhoods just so we could both ooohhh and aaahhh, the streets were full of beautiful leaves and spectacular color ... pumpkins were still out on porches ... autumn wreaths were on the doors ... and I decided that I would back pedal just a little bit and not get ahead of myself.
I came home and put up my "Give Thanks" sign in the kitchen, hung my fall wreath on the front door, and decorated my entry way with the beautiful colors of fall.
(So red and green ... silver and white ... pale pink and teal ... you are temporarily on hold ... sorry 'bout it.)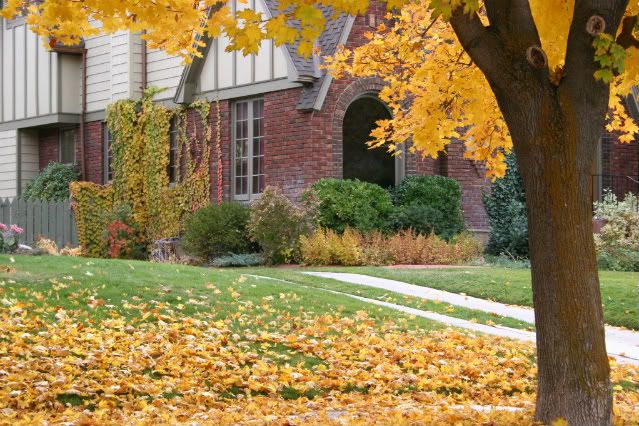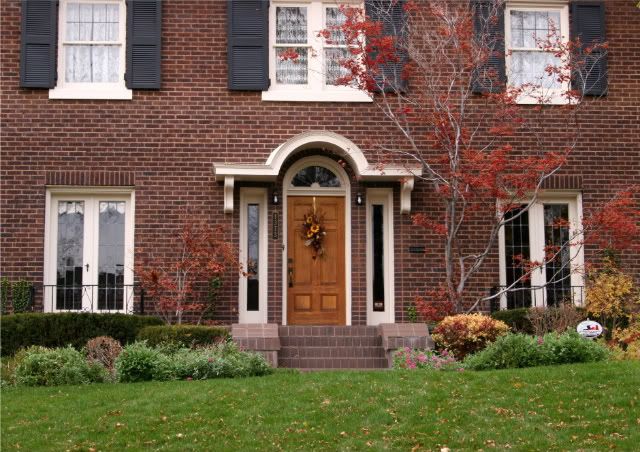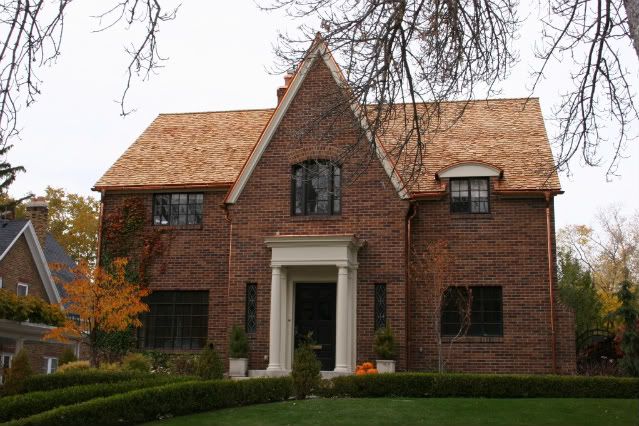 I don't think Libby is quite ready to be bundled and "in" for the winter either!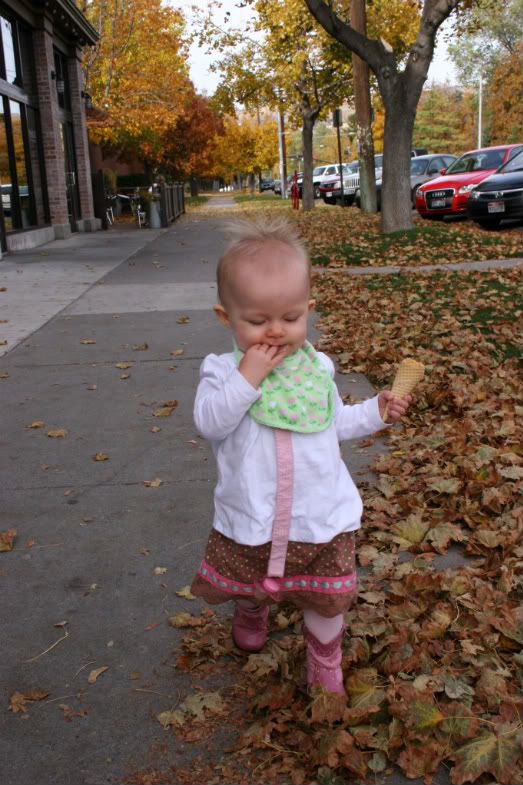 Pssst, and if I could choose, I decided this is the house I would really like to live in!