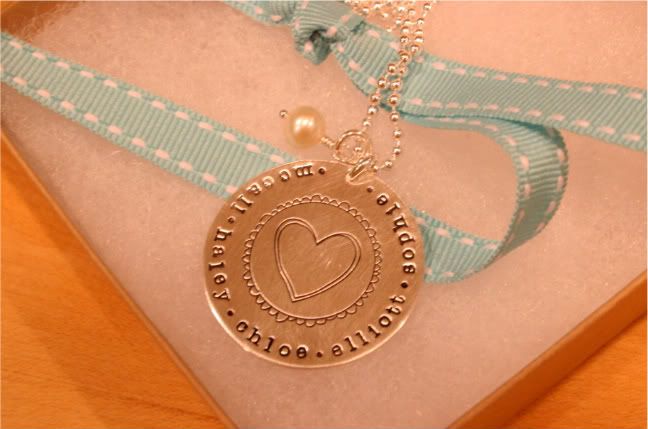 I am back from Tennessee ... at least physically.
I am pretty certain that a part of my heart is still there.
I am in a little bit of a funk today. I guess that's normal after time away from your reality, right? It is hard to just jump back into the daily grind (and it's a grind, so I can say that).
But my
Lisa Leonard
necklace arrived. She calls this one "brave love." But when
I
look at this necklace, with all of my children's names on it, I call it "fierce love".
I sure do love my kids ... we had such a great time together in Tennessee. I can't wait to get my pictures developed! ;)