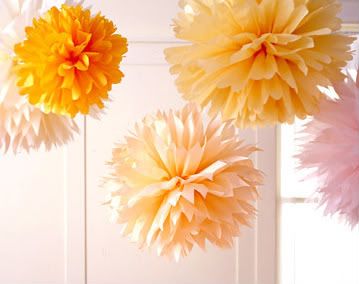 (image from martha stewart.com)
I am totally in LoVe with these tissue paper pom pom balls.
And I am beginning to see them EVERYWHERE ... on blogs, at parties, at boutiques.
I think I need to make some for Sophie's room ... maybe for Libby's room too.


I cut some of my white peonies yesterday and brought them inside.
As soon as I arranged them I thought they looked like tissue paper pom poms.


Or maybe the tissue paper pom poms look like peonies.


I think I'll start calling them peony pom poms!


Either way ... they really are so much fun ... talk about a happy little thing!