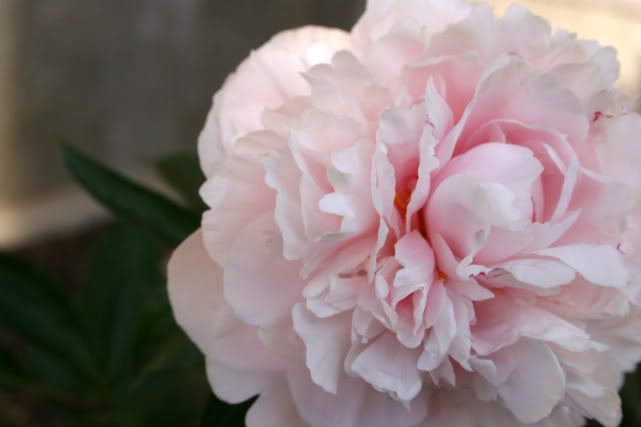 I have several bushes of peonies in my yard.
They are definitely one of my favorite flowers. I am always anxious for them to bloom so I can put an arrangement in my kitchen. They smell
soooooo
good.
Yesterday, as I drove into my driveway after work, I noticed one lone bloom. One glorious pale pink blossom on just one of the bushes. Isn't it stunning?
Here is the weird thing about that - I don't remember having pale pink peonies before this one. I remember the bushes in the front yard being a really deep, dark, rich pink and the ones in the back being white .... hmmm?
Did you know that after several years, all tulip bulbs will eventually turn yellow or red? Even if you have had a nice array of glorious colors like pink and white and purple and orange? Because yellow and red are the only
true
tulip colors.
I wonder if my peony is changing from its deep dark pink color to a pale pink hue on its way to white. (Or it could be just one more reminder that I am slowly losing my mind and just
thought
both bushes in the front were dark pink.)