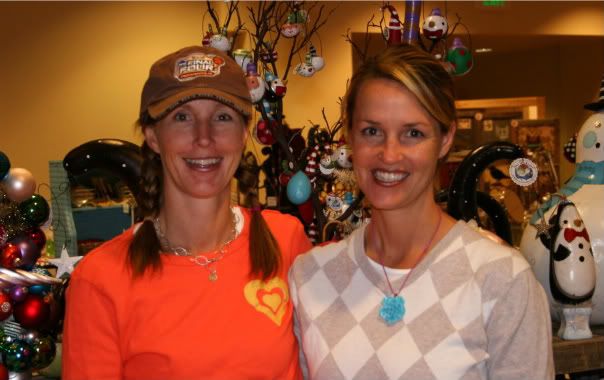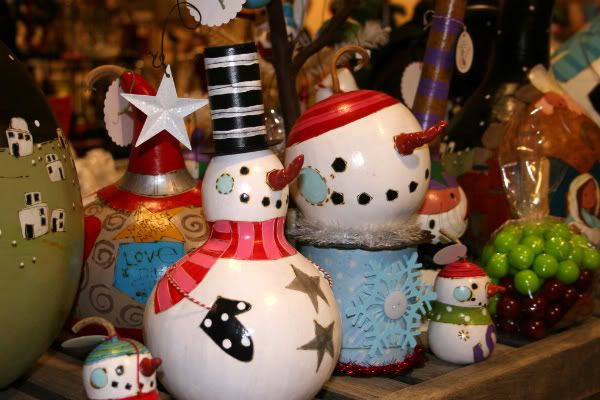 These two cute girls are Jeni and Sara ... they are sisters.
My own sister, Spring and I, had just had baby girls and were shopping at a darling boutique in Salt Lake City, about 14 years ago. Jeni, (the sister with the hat on) had painted a plate with a baby's face on it and birth information: name, height, weight, date - and Spring and I fell in love with it! We wanted one for our babies!
That was when we were introduced to the
mega-talented
Jeni Gouchner. Just visiting her house, seeing her creativity all around us was a treat.
It has been fun for us to see her "evolve" over all these years and come up with new ways to use her artistry. A few years ago, she started to paint these gourds. For every holiday. She makes bunnies and chicks and lambs for Easter. She paints pumpkins and witches and ghosts for Halloween. Turkeys and pilgrims and indians for Thanksgiving. And SO many cute things for Christmas!
What is so fun about going to Jeni's boutiques each year, is that she usually comes up with something new and it just keeps getting better! I remember the first year she came up with dracula ... and then a mummy! And the first year she started to make gourd nativities and then elfs ... and this year, penguins! Oh my word - the PENGUINS! :)
Some people just OOZE creative talent, and Jeni really does. She has become part of each holiday tradition for my sisters and I. We just love her creations and maybe even more importantly, we just love HER. She is as sweet and pleasant as she is talented ... and so is Sara ... and I don't think moms get much cuter than theirs!