Sunday was my birthday. I turned 52. Sigh. 52. Really? Geez. But ... it happened. I don't usually make a big fuss over the fact that it's my birthday. I don't require much. I am one of those moms who have always told my kids, Just draw me a picture. Or, Make me a card. Even now I really do appreciate the cards my kids give me with their sweet words more than anything. (Although when you have kids old enough to have jobs, they give pretty nice gifts too.)
Sunday morning I woke up before anyone else did, came downstairs, and opened the fridge. There was a plate of spice cupcakes with cream cheese frosting staring right at me. Yum. That, and a cold diet coke sounded just about right for my birthday breakfast.
I sat down in my living room chair and picked up the latest edition of MORE magazine. (Have you heard of MORE magazine? It's for
older, mature
women. That would be me. I had just mentioned to Sophie that I decided not to renew any of my magazines for the coming year, but instead, take the time to read the magazines that had come during the last
two
years that I hadn't read yet.) I spent the next hour or so in my chair ... flipping ... looking ... reading ... eating ... sipping ... enjoying the stillness of the house. It was way nice.
Later on in the day, Sophie and I went to church together. McCall and the babies came up too. I had a nice day at home with good food and good people and lots of love. I thoroughly enjoyed my day.
(Have I ever mentioned that four of the five siblings in my family have September birthdays? I said to my mom one time, "Cold winter nights Mom?" And she answered, "Happy New Year." I shouldn't have asked.)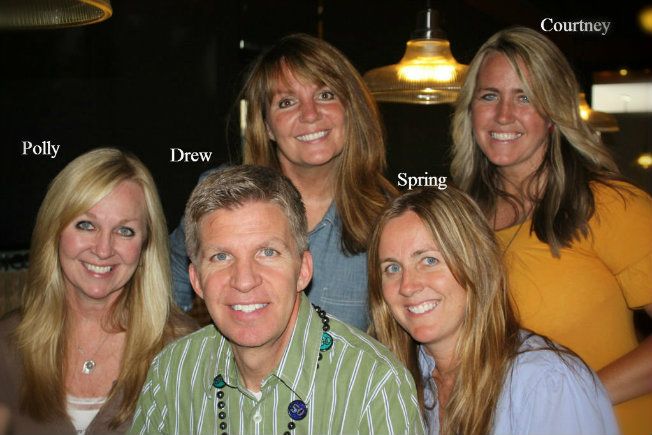 (This is on September 4th when Drew turned 50 ... poor guy ... I remember that
sad day
for me.)