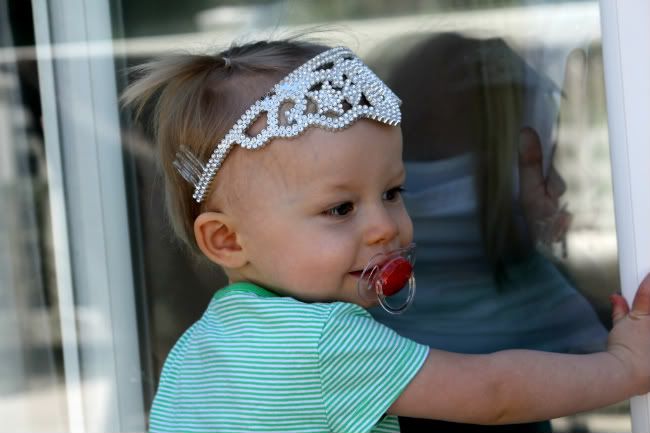 I am so crazy in love with this little girl, sometimes I can hardly stand it!
She knows she can get away with
stuff
with me too. Like endless fruit snacks, when her mommy only likes her to have one. And like sips of my diet coke when her daddy would rather she not. And when she climbs up on my lap to eat what I'm eating when I would rather she not. But look at that precious little face. How can I not cater to her desires? And she has very sensitive feelings too .... this baby can cry some crocodile tears, let me tell you. It is almost heart breaking. So I give in ... most of the time.
I had heard about how amazing it was to be a grandparent all of my life, but you can never really know exactly what everyone is talking about until it happens to you. These little people just hold a really special place in your heart. And it's different from that of your own children. It is rather magical, actually. I love it.
Little Miss Libby is almost two now. She stopped by my house the other day. She showed me her pink nails, and we went out on the swings together. She learned how to climb up the ladder to the slide all by herself too. She likes to do things by herself ... which makes her mommy a little bit frustrated at times. McCall sometimes calls her sassy pants - I think its adorable.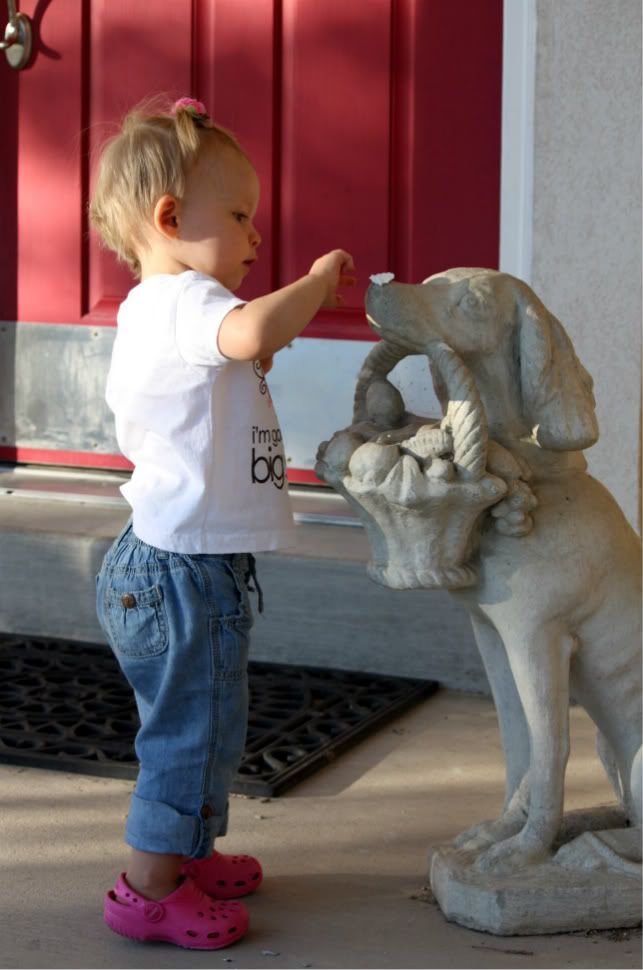 When Libby was heading out into the street, McCall and I both were calling to her,
Libby! Don't get near the street, sweetie! - Libby! Momma said not to go near the street! - Libby! Stay on the grass! Libby! Do not go into the street! No, no, Libby!
But she walked a little ways into the street anyway. Look at this expression as she just stood there and waited for McCall to get to her. Little naughty. We both laughed.
Psssst.
Did you notice her shirt? Just in case you need a closer look: