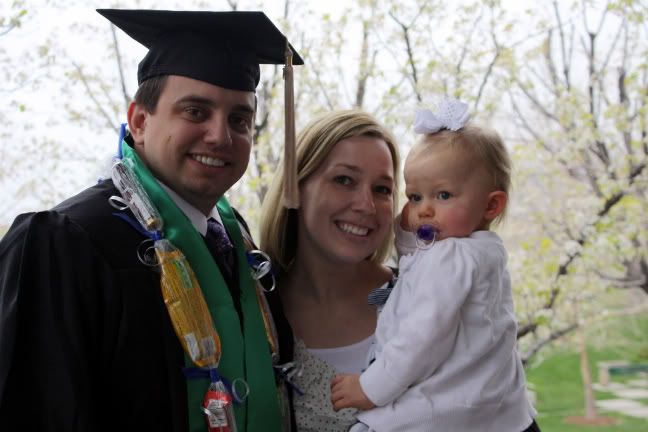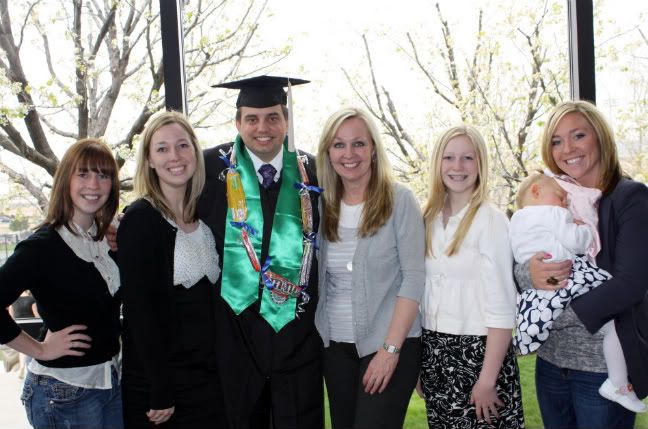 There is something special in the air on the day of a graduation. My son in law, Jared, graduated from college last week in Business and all of us girls went down to watch him "walk."
I can remember being a student in college and just a little envious of the other students who were married. I thought that would have been so much fun.

(Now ask McCall or Jared that right about now and I know they would think I was crazy! What is so fun about having a mortgage, car payments, a baby, full time jobs and homework on top of all that? But still.)


Congratulations Jared!
You did it!